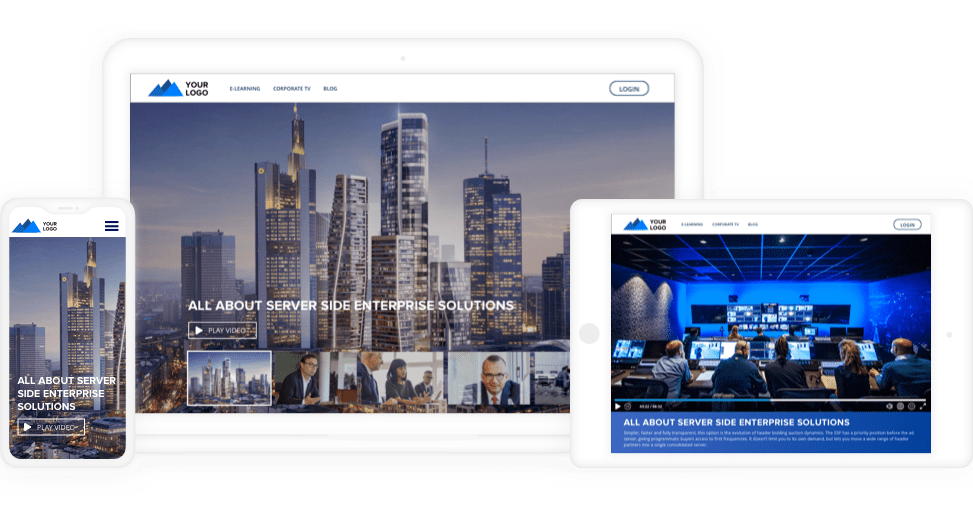 From live registration and virtual studios to technical production and live broadast
VIXY is 'the' industry leading expert in providing webinars, webcasts, livestreams and virtual events. Together with NEP we offer organizations 'the' all-in-one solution for sharing information digitally while simultaneously interacting live with the target audience.
Project management
The right person with a helicopter view for every project to monitor the focus and progress on all components and to ensure smooth communication during preparation.
Technical production
The right technical expertise on-site for every production. From camera direction to encoding technology and remote camera operations.
Visual design and graphics
From a standard player to embed on the site to a customized webinar in the corporate style of your company.
User registration
Participants register via the registration page, receive a confirmation in the mail and optionally a reminder and / or follow up.
Streaming & interaction
The stream in the highest possible quality, scale-able for large numbers of viewers. Interactive by chat, poll, questions and slides.
Extensive analytics
Statistics can be viewed in real-time via our online portal and can be exported to CSV, Excel or PDF format.

Our solutions
Our webcast department has a track record in the registration of international events varying from corporate events, large scale festivals, live performances and sports events. For clients such as Nike, ING, Basic Fit and PWC we have translated their challenges into efficient video workflows and powerful solutions that are used throughout the organization. From conferences to town hall meetings, from large scale company events to online webcasts in a personal studio.
VIXY is the corporate label of NEP the Netherlands