Uw eigen video on demand (VOD) streaming platform op web, tablet & TV
Start vandaag nog met uw eigen video on demand streaming platform. VIXY is dé totaaloplossing voor het beheren, publiceren en verkopen van uw videocontent. Wij ondersteunen verschillende verdienmodellen: Abonnementen (SVOD), Transactional Video on Demand (TVOD), Pay per View (PPV) en Advertising (AVOD).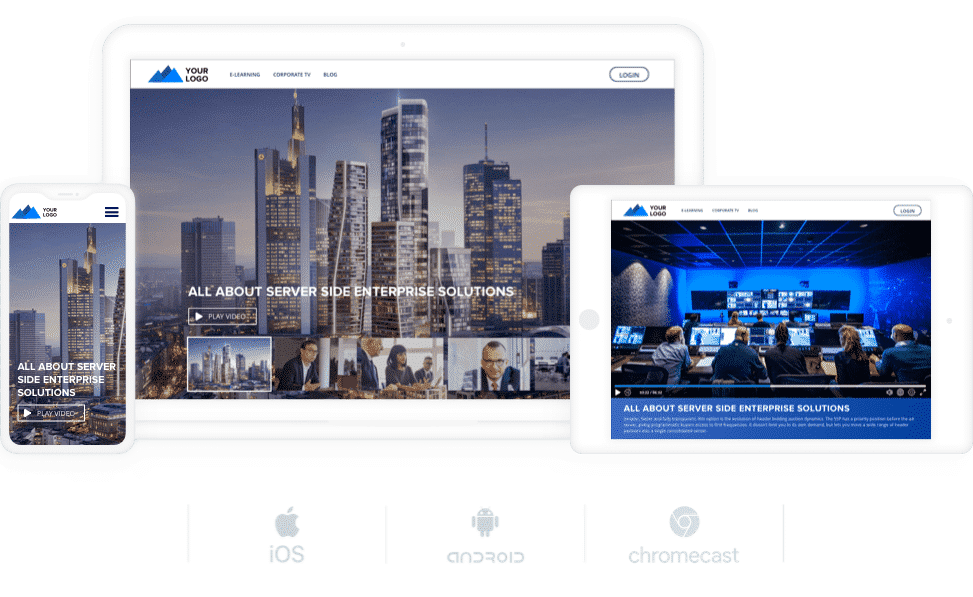 Het meest complete VOD platform op de markt
VIXY is dé all-in-one oplossing voor het beheren, publiceren, distribueren en vercommercialiseren van uw videocontent, inclusief: video hosting, CMS, CDN, HTML5 videoplayer, transcoding, user management, payment integratie, geo blocking, analytics en meer.
Verdienmodellen
Abonnementen (SVOD)
Pay per view (TVOD)
Advertising (AVOD)
Freemium (Free & Premium)
Sponsored content
Live streaming
Voor wie?
Eigenaren van video content
Media publishers
Film distributeurs
Corporate / Enterprise organisaties
Onderwijsinstellingen
Sport clubs & music labels
Highlights
Fully managed (SaaS)
Whitelabel: own branding & URL
Secure hosting
Payment integration
On-demand & Live
Multi-screen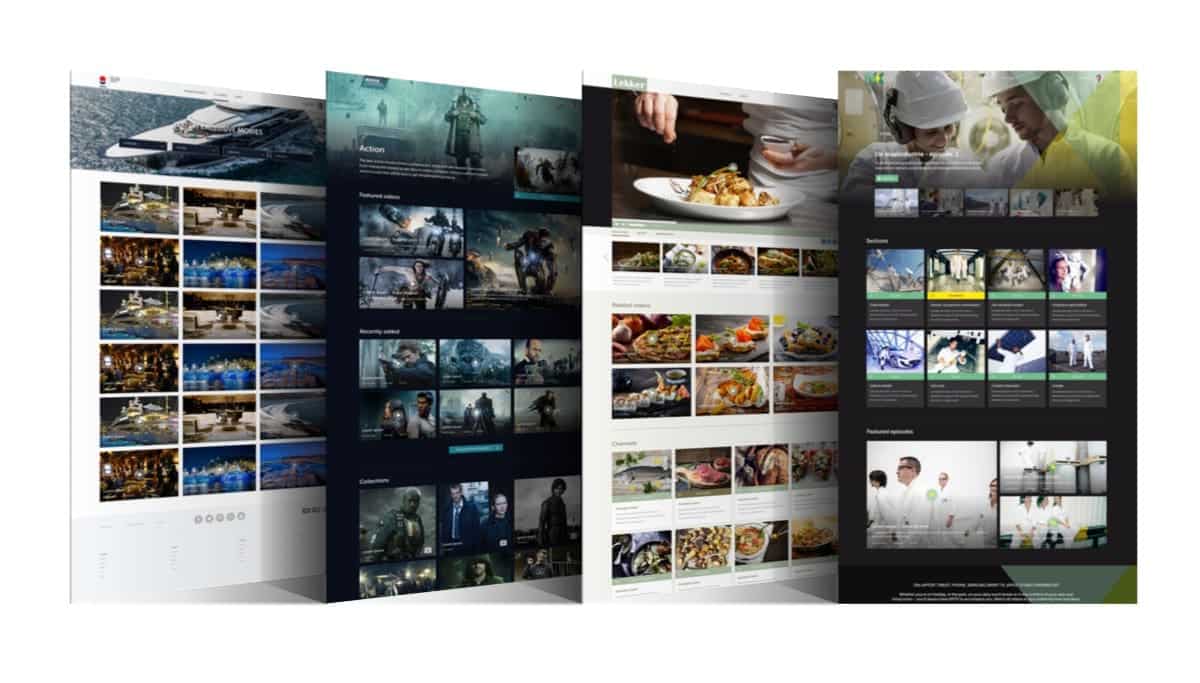 Eigen branding & goede vindbaarheid
Het video on demand platform is volledig whitelabel en aanpasbaar aan uw eigen huisstijl, logo en kleurenschema. Zo biedt u uw kijker op ieder device een unieke en consistente kijkervaring.
De online vindbaarheid van uw videokanaal is belangrijk voor ons. Daarom hebben wij onze on demand oplossing zo gebouwd dat de url-structuur van genres, series en video's optimaal geïndexeerd kan worden door Google. Daarbij implementeren wij de oplossing natuurlijk altijd op uw eigen domeinnaam.
Kies een succesvolle prijsstrategie!
VIXY is er voor contenteigenaren die op een professionele manier inkomsten willen genereren met hun eigen platform. Met welk prijsstrategie brengt u uw videocontent naar de gebruiker? Het VIXY videochannel biedt u de flexibiliteit om verschillende verdienmodellen naast elkaar te gebruiken. Creëer uw eigen succesvolle prijsstrategie!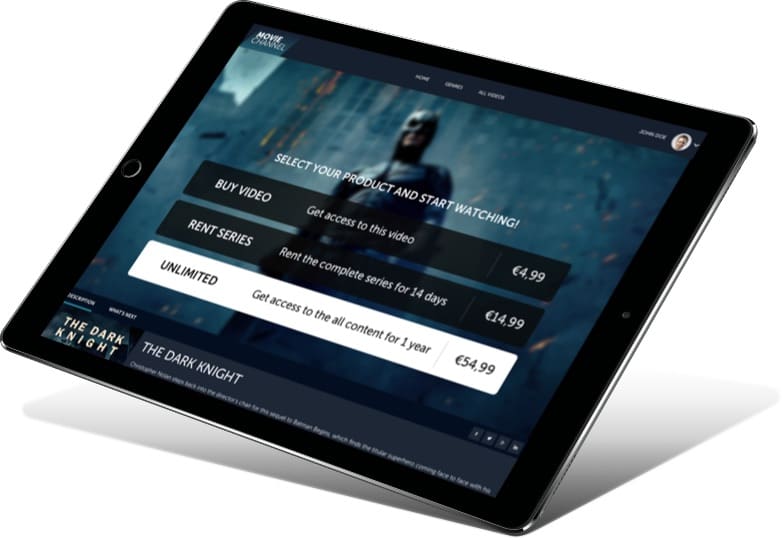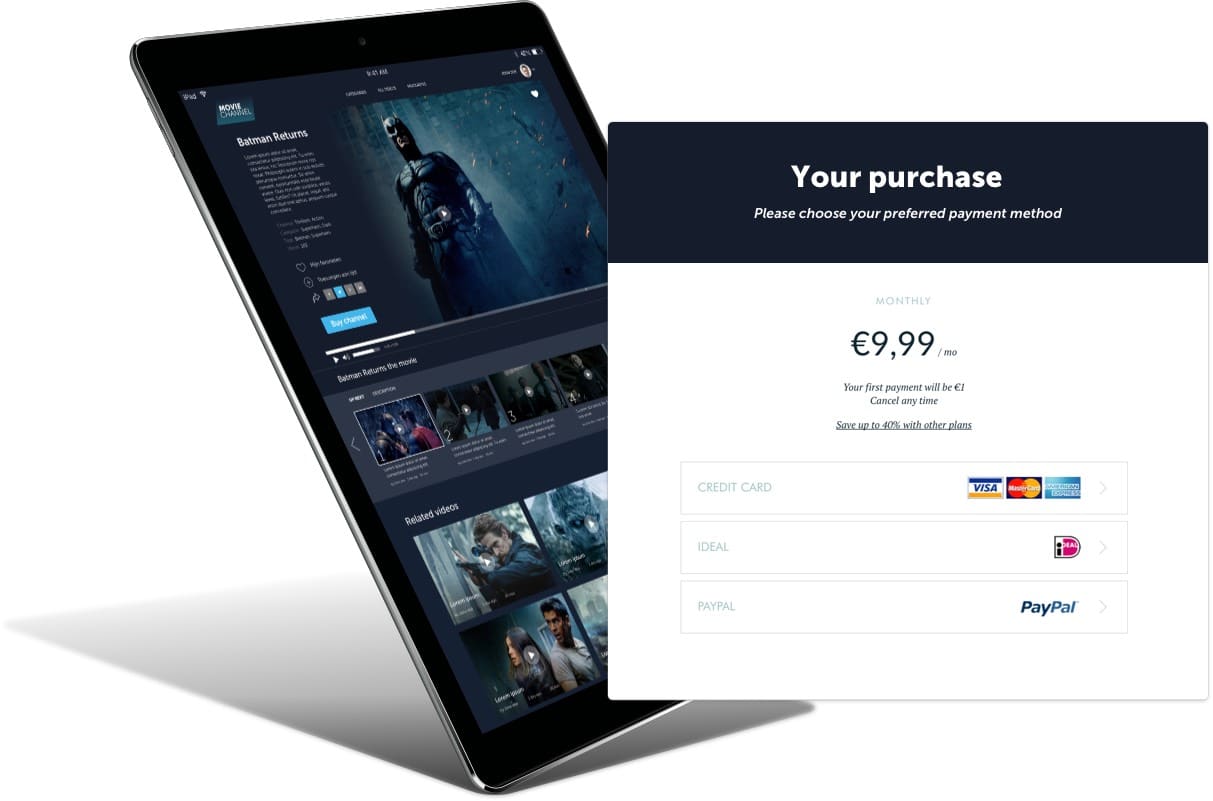 Abonnement (SVOD) & Pay-per-view (TVOD)
Kies het prijsmodel die het best aansluit bij uw doelgroep en videocontent. Het on-demand platform ondersteunt de verkoop van zowel abonnementen (SVOD) als via pay-per-view (TVOD). Zo kunt u afzonderlijke video's, series of hele sub-categoriën aanbieden. Verhoog uw conversieratio en bouw aan een loyale community.
Advertenties voor uw content (AVOD)
Zit u in een uitgeversmarkt en wilt u advertenties voor uw video's tonen? Dat kan. VIXY werkt nauw samen met advertentieplatformen (SSP's) die u kunnen helpen met het optimaliseren van de fill-rate, waardoor u hogere advertentie-inkomsten realiseert per video impressie.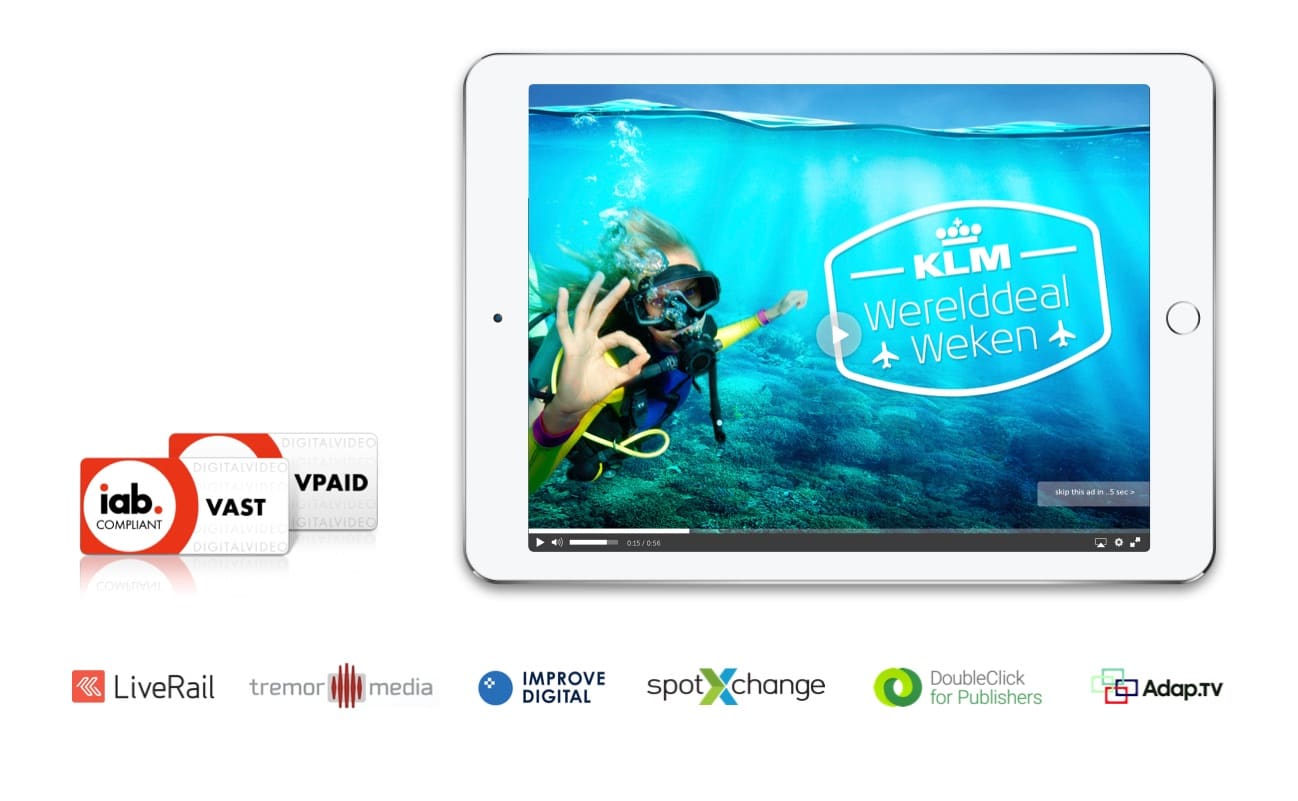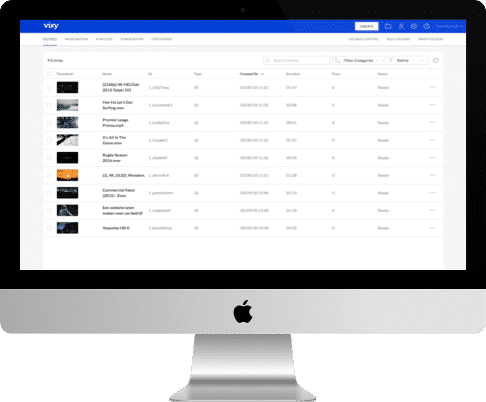 Eenvoudig beheren & publiceren
Beheer en organiseer je videocontent simpel en overzichtelijk in de management console. Uploaden is makkelijk en snel met drag and drop. Voeg video's eenvoudig toe aan subkanalen, series en categorieen. Stel in wanneer content live mag gaan. Manage je content razendsnel op ieder device en waar je ook bent.
Subkanalen, series en afspeellijsten
Het on-demand platform is zo ingedeeld dat jouw gebruikers zich ook makkelijk kunnen abonneren op subkanalen. Ook kun je eenvoudig series of een playlist aanmaken. Dit geeft u de mogelijkheid om losse cursussen en series aan uw gebruikers aan te bieden.
Bepaal uw verdienmodel, stel de prijzen in en start met het verkopen van uw content!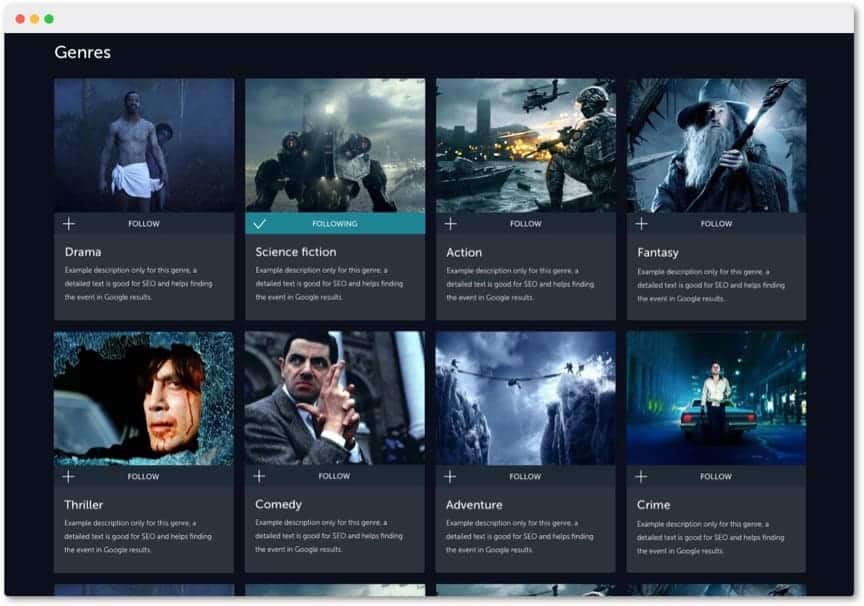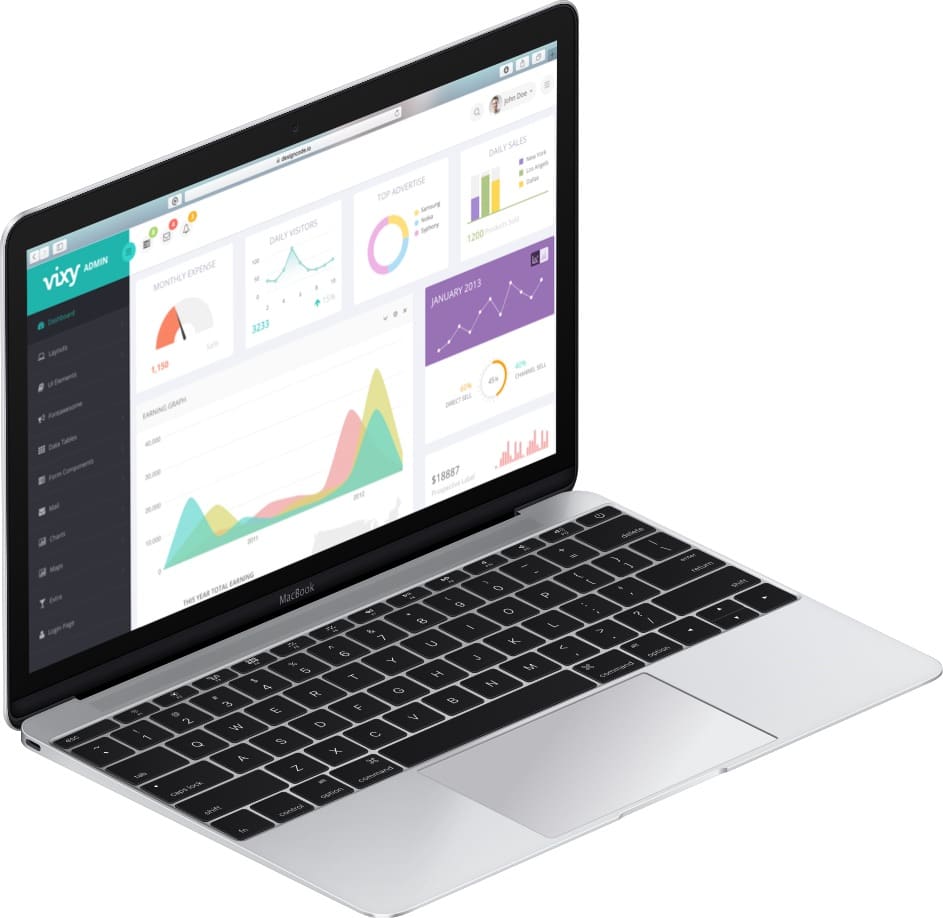 Analyseer en verbeter
Krijg diepgaand inzicht in uw best presterende video, geografische playback en de meeste actieve gebruikers. De analytics geven u inzicht in de over geregistreerde gebruikers, abonnementen en de producten de gebruikers hebben aangeschaft. Wat doen ze precies? Wat kijken ze? Wanneer en hoe lang? Analyseer hun kijkersgedrag, verbeter je content op basis van je bevindingen en maak de beleving beter en nog krachtiger!
Features
Content management
Create sub-channels
User profile pages
Video recommendations
Filtering and search
Interactivity / calls-to-action
Content scheduling
Custom metadata
Social sharing
Publish articles
Video subtitles
Video trailers (free preview)
Access control
Video analytics
Optimized for SEO
Video API
Availability & Experience
TV Channel for web, tablet and mobile
Casting to Google Chromecast & Apple TV
Extendable with Smart TV/OTT Apps
Interactive video experience
Personalized design
Player branding
Delivery
Reliable VOD storage at NEP the Netherlands
Global CDN for superb video playback
HLS, HDS, MPEG-DASH streaming
Adaptive streaming and bitrate
Upload and encode content
Extra features
Single Sign-On (SSO)
Geo blocking / geo fencing
Live streaming
Monetization
Subscription based content (SVOD)
Transaction based content (TVOD)
Advertenties (AVOD)
Programmatic trading
Volledige integratie met Adyen
Betalingen via iDeal, Creditcard
Terugkerende betalingen
Customer support
Knowledge base / ticketing service
Bronze Service Level Agreement (SLA)
Silver Service Level Agreement (SLA)
Gold Service Level Agreement (SLA)
Custom SLA
Vraag een gratis demo aan
Benieuwd naar de mogelijkheden en verschillende verdienmodellen? Wil je graag weten wat VIXY voor jou kan betekenen? Vraag dan nu vrijblijvend informatie aan of een offerte.
Onze klantcases
Bekijk de inspirerende voorbeelden van onze klanten! Met ons ervaren en gedreven team denken we graag met u mee en helpen wij u bij de volgende stap in uw videocontentstrategie.