Interactive Player Studio
Create interactive videos with ease for better online results with the VIXY video player studio.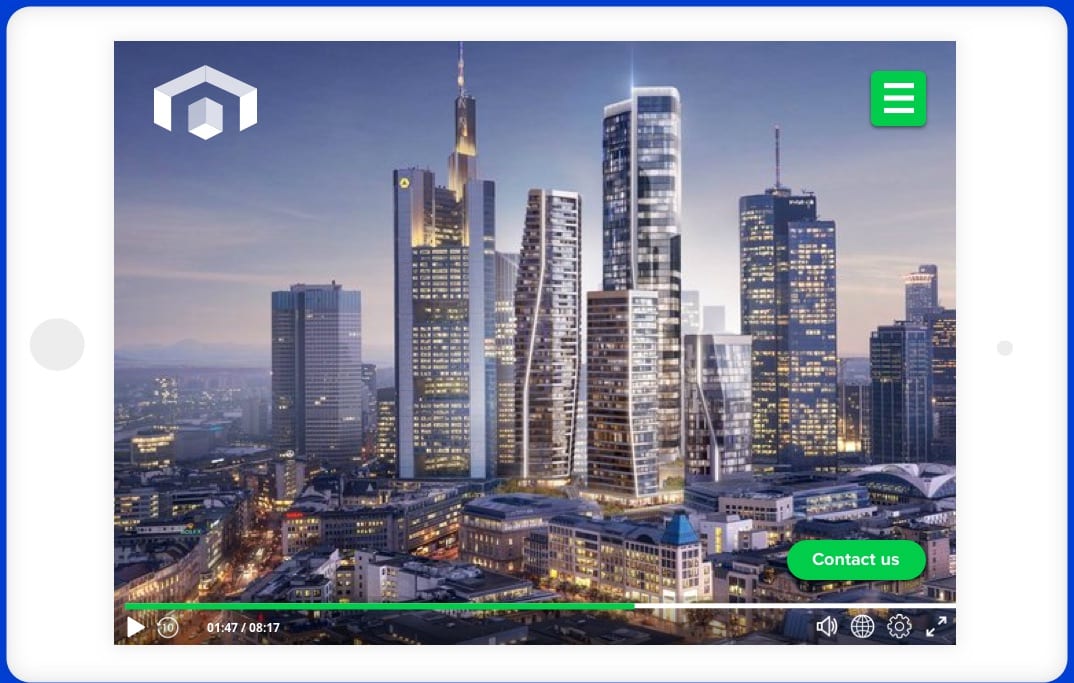 Keep your viewers' attention
A viewer can determine on his own during an interactive video what he clicks on and what he gets to see. This results in the fact that videos are watched longer and better and leads to high click-through ratios (5%-12%).
The player studio allows you to easily add clickable elements and calls-to-action to your video player to help you achieve your video conversion goals. The interactions remain visible on all websites and social media so that you are also generating more traffic from here to your website.
Improve your video conversion
Convert viewers into buyers by simply adding clickable elements and calls-to-action to your video player. A few examples:
Buttons or links that open an external website or landing page.
Contact and fill-out forms for lead generation, subscribing to the newsletter or making an appointment.
Ads to generate revenue with your video content.
Documents and brochures to share extra information with your viewer.
Product images that place a product in a shopping cart.
Interactive buttons that create a link to other videos.
Easily add interactions yourself via the player studio
The VIXY video management system has a very user-friendly setup so that interactions can be added to your videos easily and quickly with just a few clicks.
The button plugin allows you to personally add time-based call-to-actions and images to the video player. Determine the time, position and image yourself. Use the contact form plugin to add a lead generation form to your own video player with one click.
Subsequently, event tracking shows you which videos the viewers find interesting and what they're clicking on. This helps you know exactly which videos convert well.
VIXY helps you to improve video results and sell your content online