Interactive video
Interactive video is an innovative way to reach your online targets, from encouraging user interaction, providing customer support to increasing time on site, leads and boosting online product sales.
Download factsheet with pricing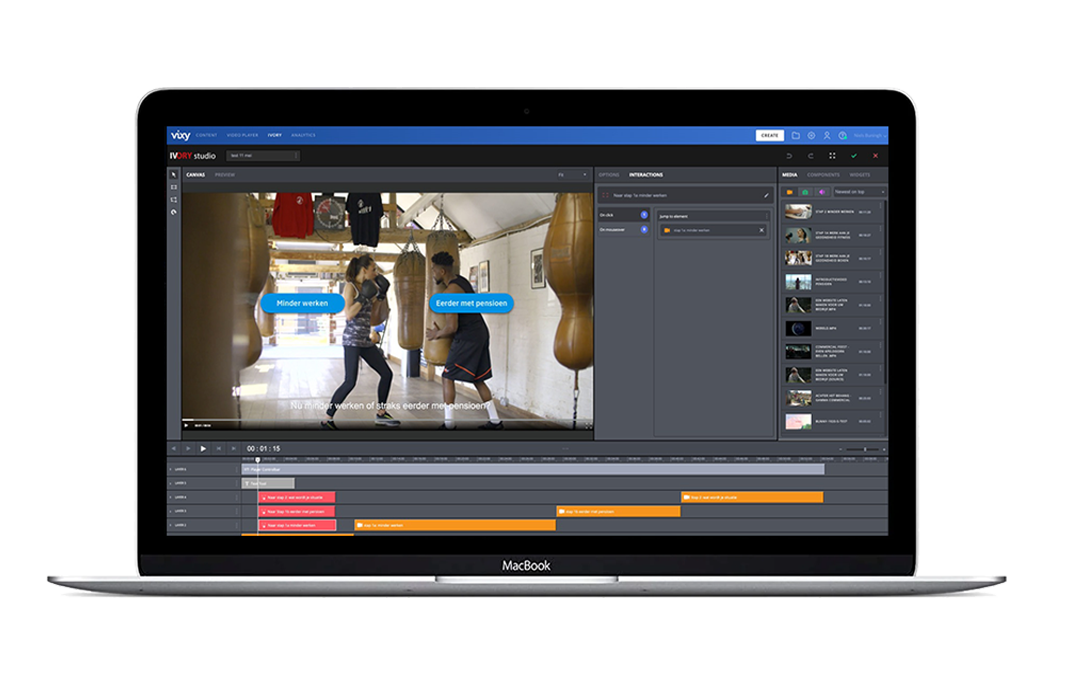 Interactive video ideas:
Customer Support: training your customers step by step by sharing interactive customer service videos and course material about your products and services.
HR & Recruitment: stand out from your competitors. Attract attention from new and qualitative talent with interactive recruitment videos.
Engagement: involve viewers in the watching process, turn them from passive to engaged viewers. Increase their time on site and make it fun to watch videos to the end.
Conversion: generate leads, newsletter subscribers and increasing the number of appointments via interactive fill-out forms in your video player.
e-Learning: offer flexible learning by dividing the video material into multiple chapters, add buttons to share, repeat or skip specific parts. Ask questions and give extra explanations with video-in-video.
Measure every interactive element and improve your video campaign
Use our reports to acquire business insight, better understand trends, and see how successful your content strategy is.
Increase your knowledge of your best-performing content, the viewing behaviour of your users, the channels and devices that your videos are viewed on, geographical playback, conversion ratios and the customer journey of the visitors and viewers on your website.
Furthermore, you can choose to sent all events and conversion metrics back to the Google Analytics property of your website or app.