Interactive video
Interactive video is an innovative way to reach your online targets, from encouraging user interaction, providing customer support to increasing time on site, leads and boosting online product sales.
Download our pricing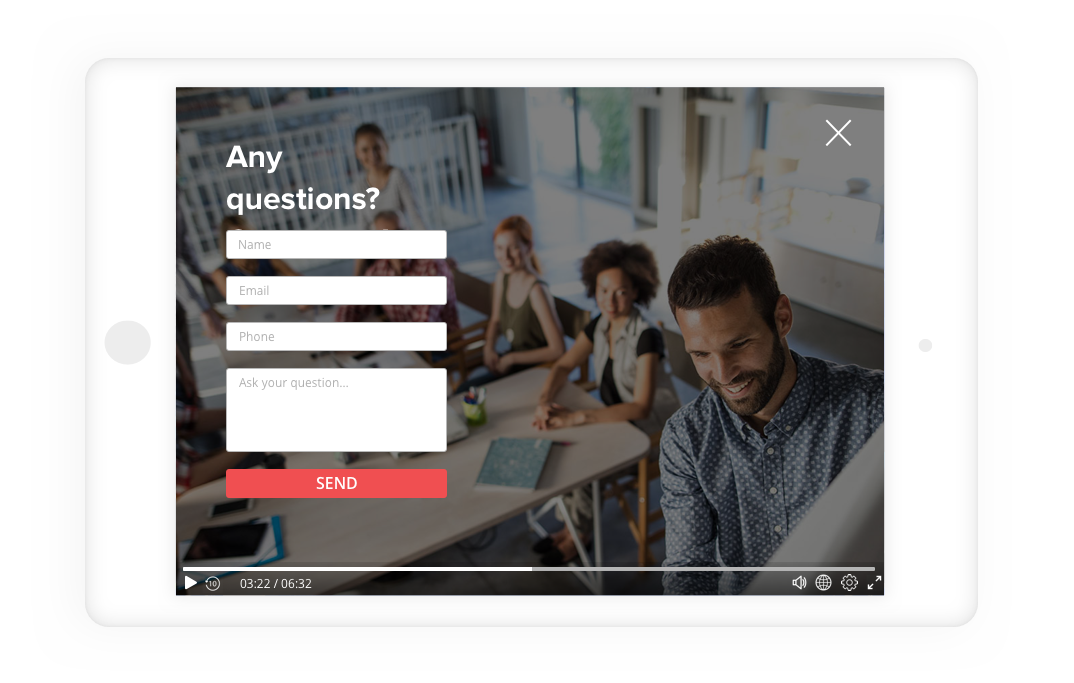 Why Interactive Video?
A higher engagement rate

Capture more and relevant data

Increase user satisfaction and time on site

Explain a product- or service in simple steps

Add additional information such as a brochure

Boost conversion rates

Reduce costs (customer care)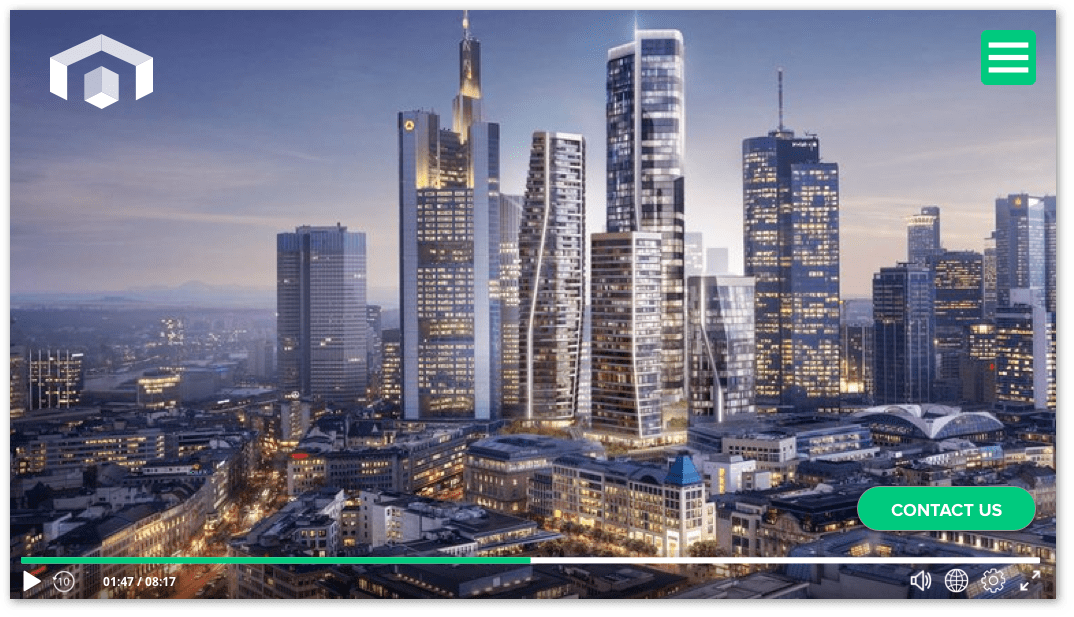 Interactive Branching: explain a service, increase satisfaction and reduce costs
With branching, an interactive structure is added to your video so the viewer can determine what content is relevant.
The viewer only watches what they find interesting, resulting in higher completion rates, increased customer satisfaction and a reduction in traditional customer support channels and costs.
Our event tracking feature shows you which videos the viewers find interesting and what they're clicking on, so you can further improve your video campaign.
Interactive forms: ask questions, capture relevant data and increase leads
Fill-out forms are an easy and effective way to share knowledge, generate leads and simultaneously expand your database for email marketing.
You can easily add contact fields to your video player so that viewers can directly leave their data. This allows you to actively encourage downloading a white paper, planning an appointment, subscribing to the newsletter or getting in contact with your sales and support division.
VIXY lets you add your own contact forms with ease.