Video Archive
Create a video content library with video files you don't always need to be accessible & make them retrievable whenever needed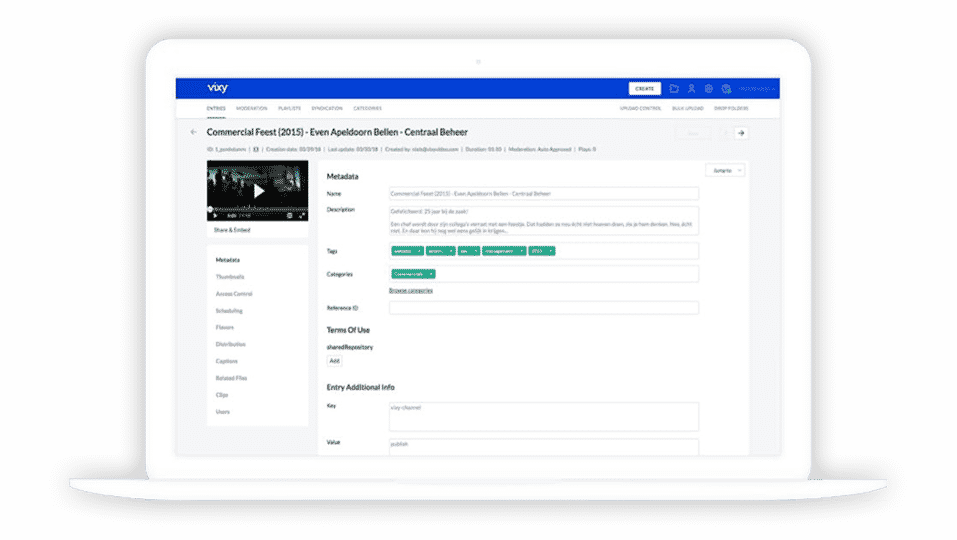 Simply put, a video archive is an archive of existing video files that you don't always need. Imagine it as a video content library in which you can retrieve files that you have previously uploaded. From this video archive, you can add revenue models or publishing strategies to make the video files accessible.
Archive videos and easily access them when needed
A video archive will be easily yet securely accessible, making sure the content can be used again by the right people when that is needed. Compare it to the national archives, internet archives, or an archive of the public domain, but then for business purposes. For example, the The Royal Concert Orchestra uses the content library for republishing and resharing older recordings of concerts.
Another example is the MH17 trial video archive hosted by VIXY and used by NEP as the archiving and download solution for broadcasters, news agencies, but also lawyers who want to access the recordings of the MH-17 trial after the live stream. All the recordings of the trial made by NEP are available in clips of 30 minutes and will remain available for download in the video database. Lawyers or news agencies involved in the trial can easily search through hundreds of hours of video content and find, stream or download the video content that they are looking for.
Royal Concert Orchestra Casestudy
Digitalize files with a digital archive library
A digital video archive is a video archive solution for storing previously otherwise stored files. By creating such a library, you can digitalize files that are currently stored on tape storage, USB sticks, CD storage, or a server. Among others, such a digital archive library allows for easier access and more secure storage.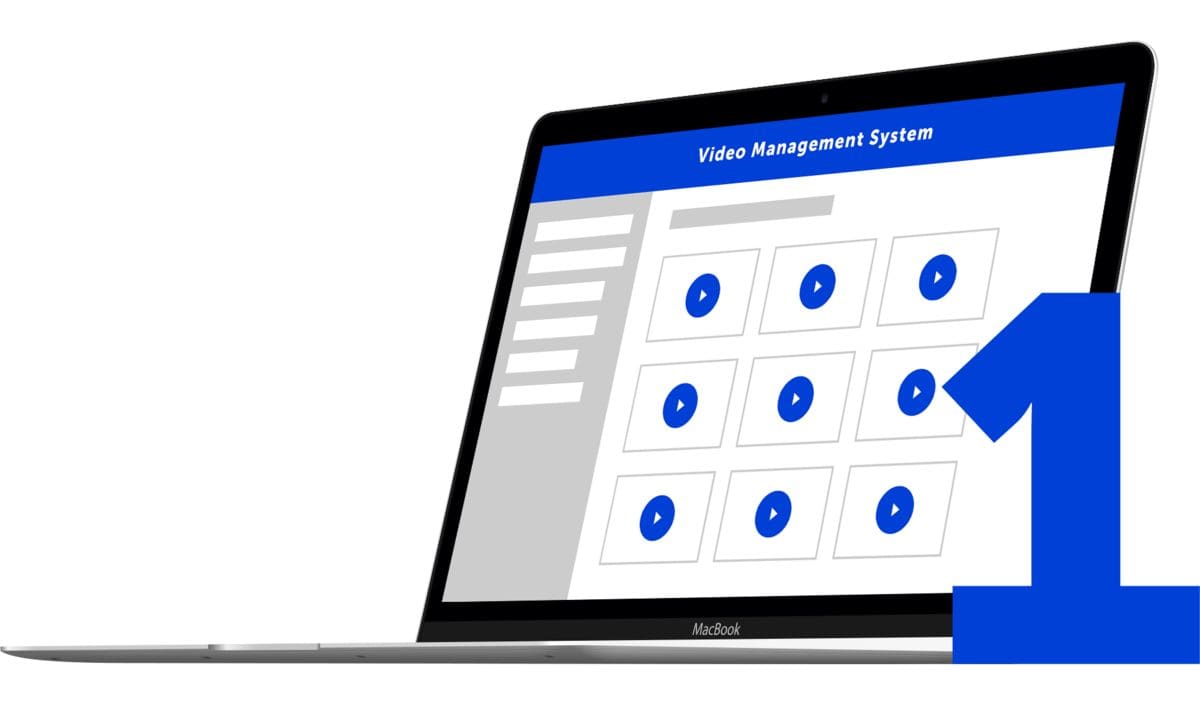 Benefits of a video archive
1. All your media assets in one place
The interface of the archived videos will be the same as in your own online video platform, meaning the video library will be as user-friendly, secure, reliable, and the content will be easily accessible as always. In your own video management platform, you have the comfort of one central media library where you can easily store, organize, and modify your videos.
No need to struggle with user access thanks to extensive user roles and managing rights. No more worries about security and safety because of end-to-end security and restriction options per territory, IP address, and time frame, among others. And no more time wasted on manual searches or video searches that do not give you the result you are after, as the advanced video searches allow video searching by title, description, category, tags, and metadata.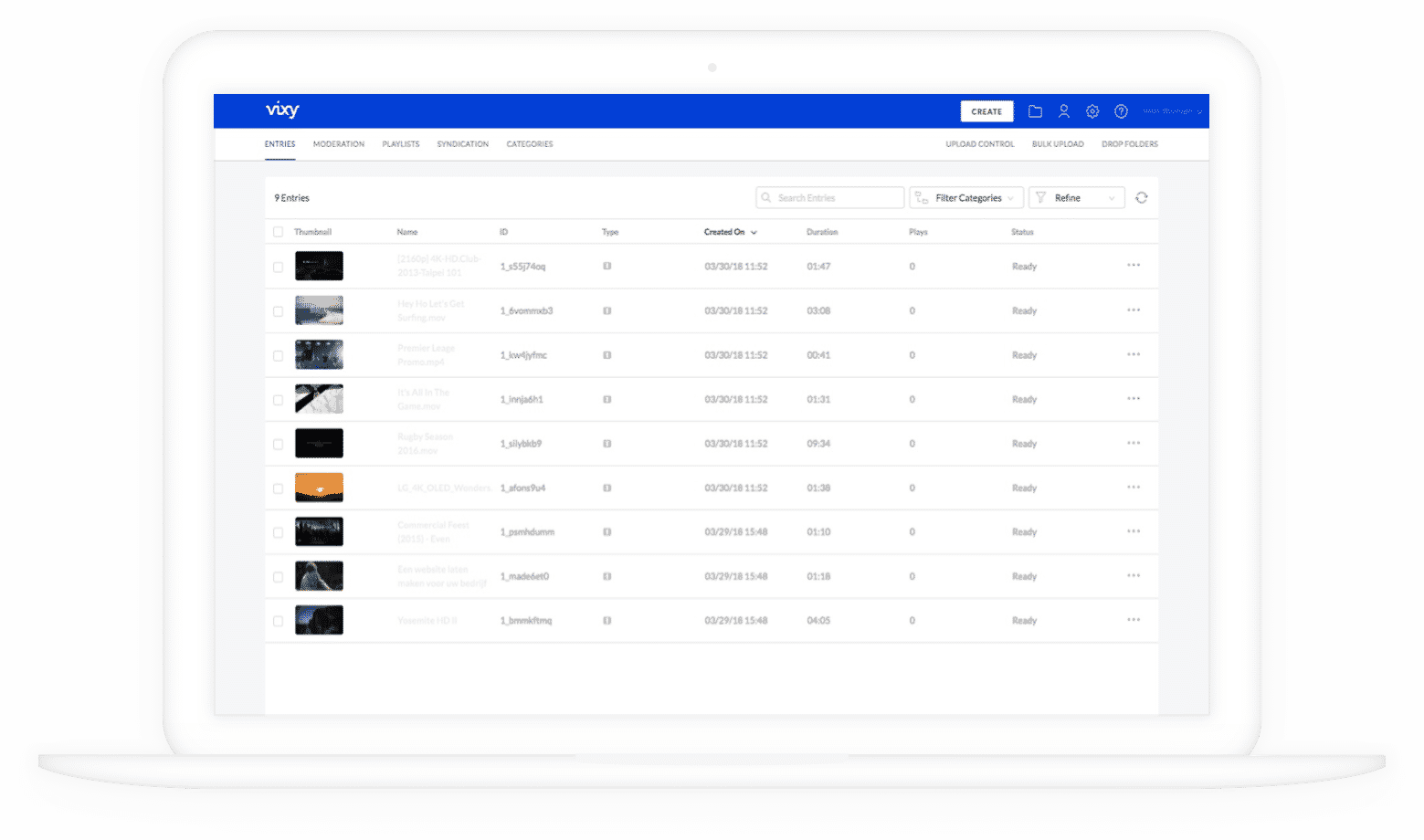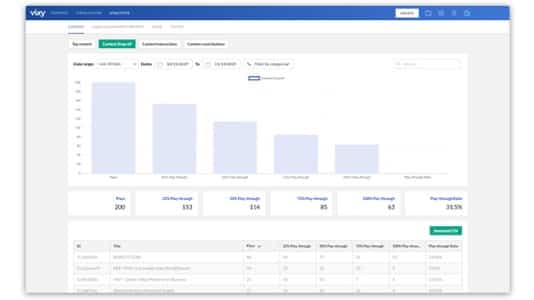 2. Cut down on costs
Since the infrastructure is simply designed for storage and not for streaming, the costs per Terabyte hosted are lower compared to storage when the main purpose is video streaming. Thus, providing you with a cost-efficient solution for storing large amounts of video assets.
Your video content archive will be a central library that will save you tons of time, frustration, and security risks. This worry-free way of storing and archiving videos will give you the peace of mind and smooth collaboration you are after.
3. Search through assets with thumbnail previews
With in-video searching, it is possible to search for a line used in all your video files. Additionally, the exact location of this line in the video can be located thanks to indexed subtitles. You will never have to waste hours manually looking or use Cmd/Ctrl + F.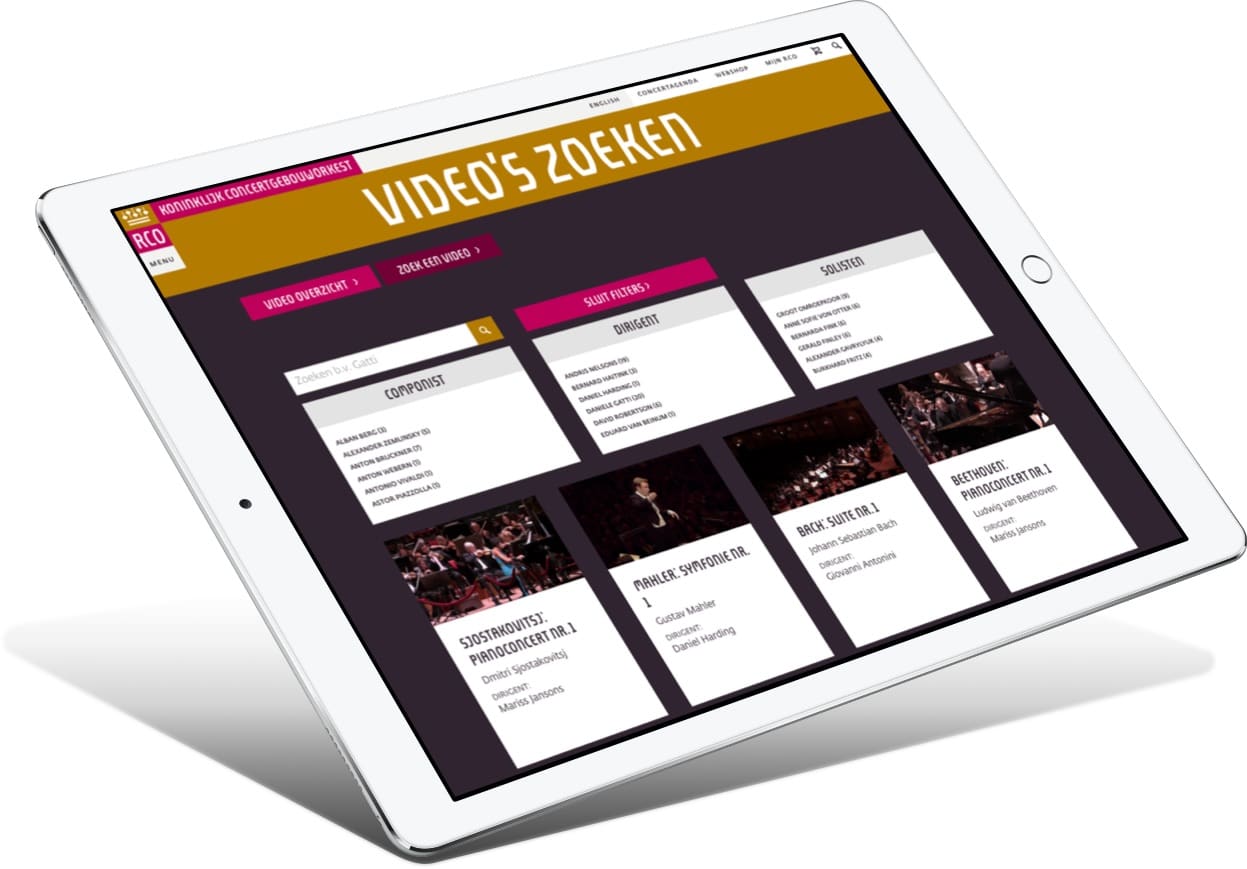 4. Access content with advanced search
Our top-notch video management platform enables you to execute advanced video searches. Find videos by entering a keyword and select whether you want to search in the video title, description, category, tags, or metadata. You can also define custom metadata schemes with unique values to search through the advanced content library or filter all the content by creation date, video renditions, and media type (image, audio, video). The Royal Concert Orchestra (see image below) uses VIXY to store its video and audio archive, with thousands of recordings. They use custom fields such as 'Componist', 'Composition', or 'Ensemble' to quickly search through the media library and access the files.
Learn more about video management
5. Customize end-user access
Your content can only be seen by authorized viewers, making your archived video files safe and secure. This allows you to publish protected videos for internal communications or implement revenue models (such as pay-per-view of subscription-based monetization strategies).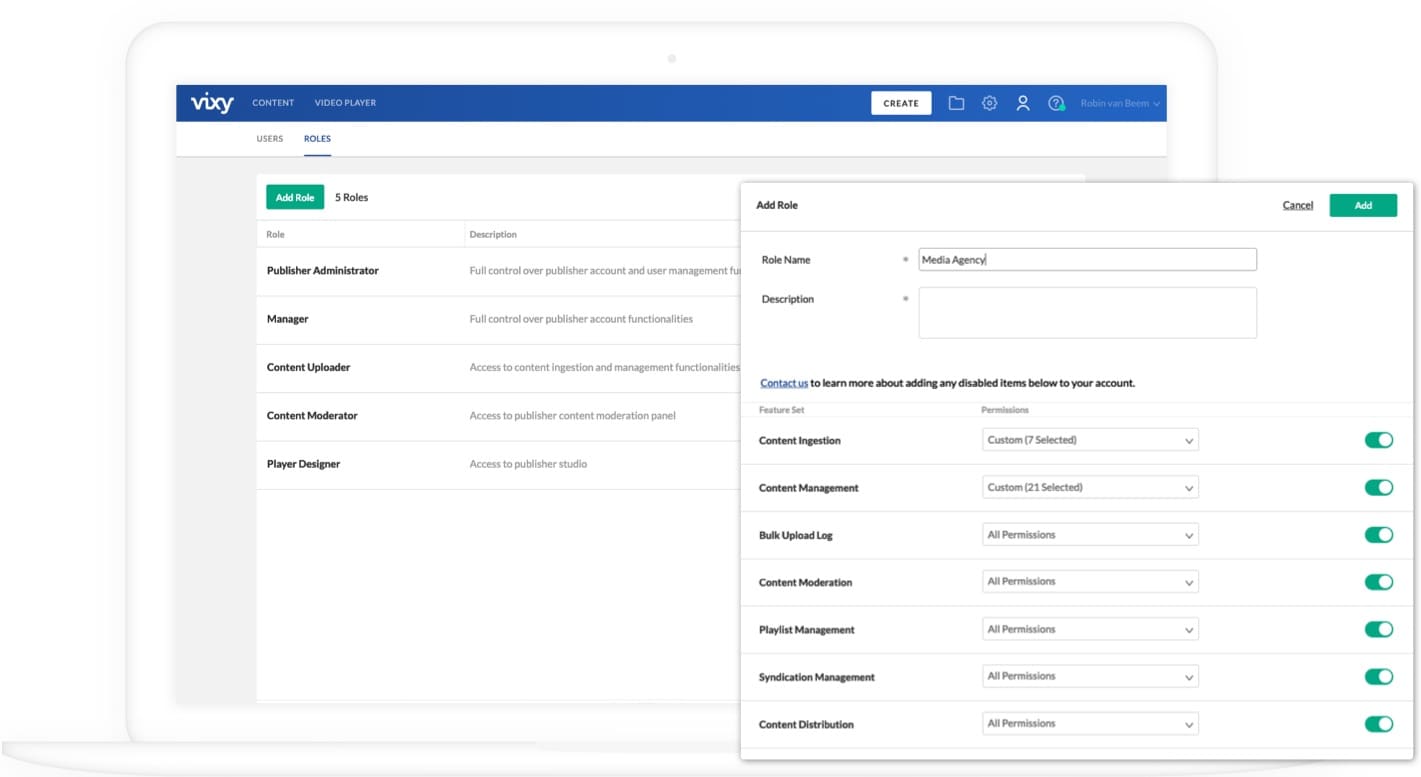 6. Integrating specific functions into your own application
With the VIXY API, you have access to hundreds of video API services. Integrate all processes, from video management to publication into your own website, mobile apps or your existing workflow such as an LMS or DAM system.
Safe & secure video archive software
ISO-27001 certified hosting
The infrastructure of NEP is built around a proprietary 100% uptime fiberglass network in Hilversum. NEP is a leading international encoding house and possesses the certification necessary for delivering content on all the largest VOD platforms. NEP The Netherlands officially met the requirements of the international information security standard on July 22, 2016 (ISO27001).
Protect your archived videos
With our end-to-end security, we ensure your videos can only be watched by authorized viewers. Protect your valuable videos by determining exactly for whom, where, and for what timeframe your video content is published.
Implement payment models
Since video is already digitalized and VIXY also offers video streaming services it becomes easy to start monetizing parts of your video library online. There are multiple ways to monetize your video content, such as through pay-per-view (viewers will pay per individual video they want to see) or subscriptions (charging a recurring fee for access to video content), or for example with an advertising model.
Get frequent back-ups
With daily back-ups, we guarantee your videos on the content archive will not get lost in the unlikely event of a crash or when files accidentally get deleted.
Efficient cost structure
Need to scale up or scale down? Pay as you grow and indulge in an efficient cost structure that genuinely has your business growth and general customer satisfaction as core values.