Video metadata
With a good metadata structure it is easier to search through your videos, increase visibility in search engines and create the best video recommendations.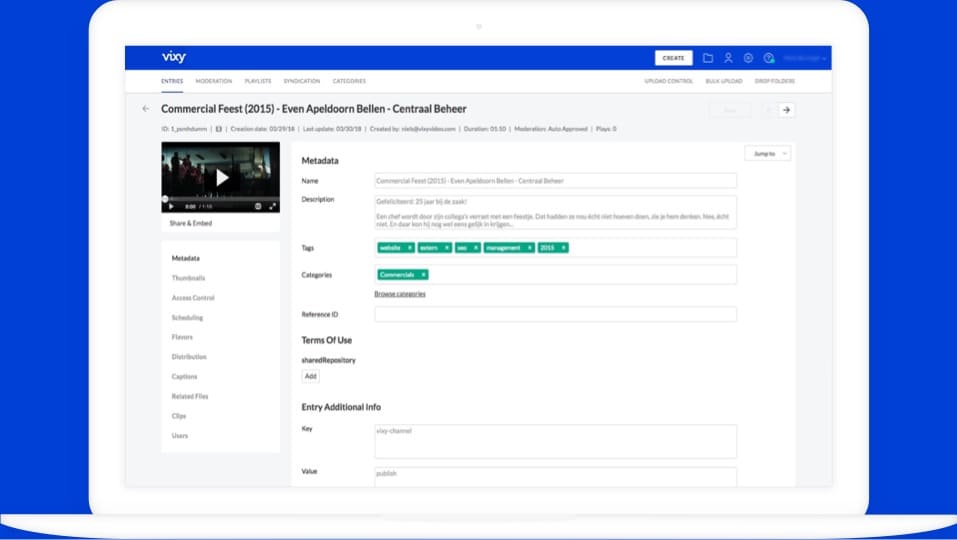 Good metadata structure
The VIXY Video Management System gives you the tools to properly structure your video content and its metadata. You can create recommendations with interesting and relevant videos based on the tags and category of a video that a viewer previously watched. In the VIXY video player studio, you can easily create a video playlist that shows relevant videos to the viewer based on data.
Examples of metadata
The title of the video
The description of the video
Tags (unique)
Primary and sub-categories (list)
Subtitles (.SRT file)
Custom data fields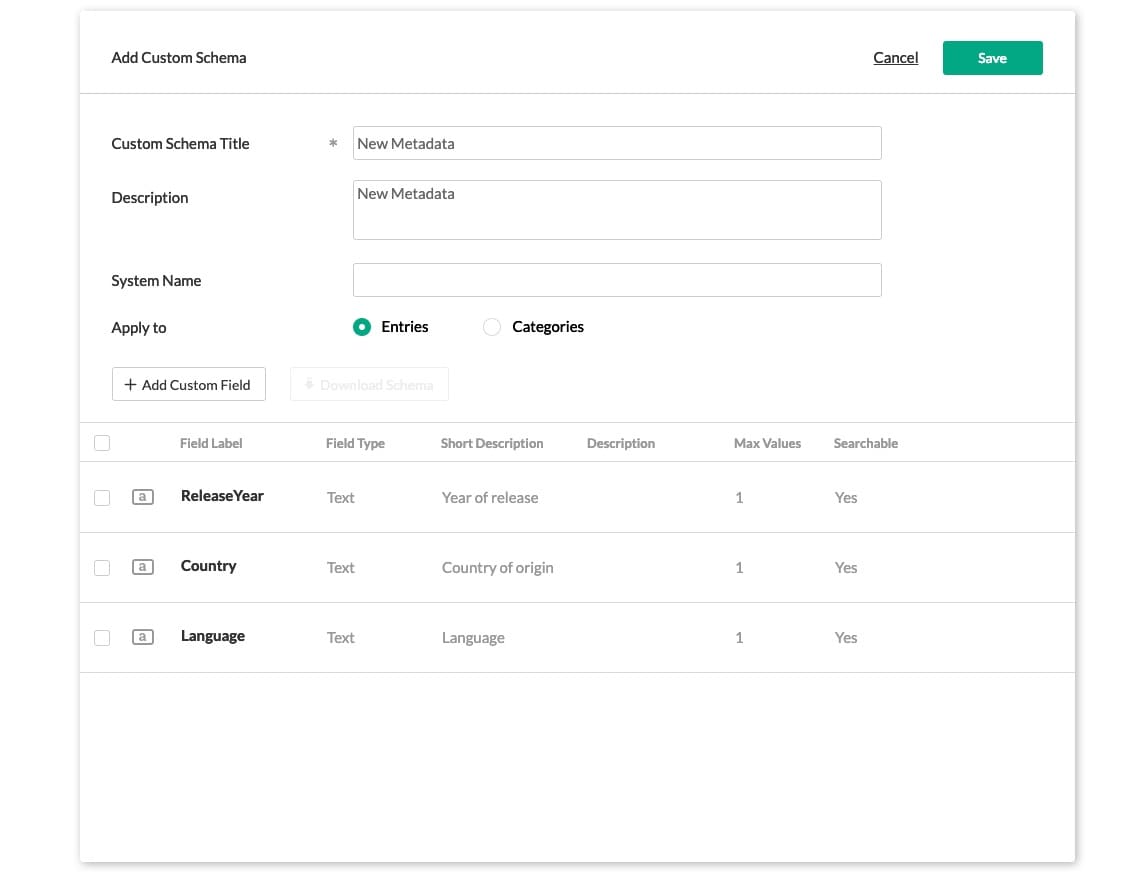 Create your custom metadata fields
Media organizations and video-on-demand providers who set high standards for the indexing and searchability of their media library, have the option to expand their media library with custom data profiles using VIXY. This extra information can consist of text fields, date fields, a list with preset values, and video IDs.
By using the custom data fields, videos from, i.e. movie houses, can be indexed and shown based on the: author, genre, language, land, license, director, and production year.
Easier to find on the Internet
A significant advantage of using well-structured metadata is that this greatly increases the visibility of your videos in search engines. The title, description, tags, and categories that you add to your videos are all typically indexed for being found easily on the Internet.
With the addition of searchable subtitles, you have even gone a step farther: the complete content of your videos can now be indexed word-for-word by search engines, which optimizes your media library for SEO and generates more traffic to your video pages.
Subtitles and in-video searching
Add subtitles to your videos to make these easier to search for and find within your media library. With subtitles and our advance in-video search functionality, you can quickly and accurately find the correct video file and make your video content available to viewers from various countries.
Adding subtitles is simple: just upload an .SRT or .XML file to VIXY. Viewers can then select the right language in your video player.
VIXY helps you to improve video results and sell your content online