In addition to offline content such as paper books and events, Boom Beroepsonderwijs produces online content, video being one of those forms. In 2017, Boom Beroepsonderwijs came to VIXY with the request for a user friendly video management system.
As a publisher, Boom Beroepsonderwijs was looking for a platform that was easier to use and worked better. The current collection of videos also had to be migrated to the new platform. The new supplier of the online video solution had to facilitate this.
Therefore, Boom Beroepsonderwijs went to look for a new video platform that accommodated those needs. In 2017, after a positive introduction and a personalized proposal, the transition to VIXY started. We asked Ilse Broeken from Boom Beroepsonderwijs to share her experience of the process.
About Boom Beroepsonderwijs
Boom Beroepsonderwijs falls under 'Boom Koninklijke Uitgevers'. Boom Koninklijke Uitgevers is a publishing house in the fields of science, education, innovation, and regional news media. This branch focuses on making teaching materials for VMBO or MBO (the Dutch manifestation of vocational education) courses. Boom Beroepsonderwijs produces both online and offline content. The offline content includes events such as training courses, master classes, teacher days, or conferences. This also includes physical books. Online content includes articles, social media posts and downloadable content – but also videos of course!
The problem: a non user-friendly online platform
Boom Beroepsonderwijs first worked with another video management system (VMS), but not all needs were met, the most important ones being the user friendliness and the price. Beroepsonderwijs was therefore looking for a platform that was easier to use and worked better. In addition, an extensive database with thousands of videos had to be transferred to the new platform. The supplier of the online video solution had to facilitate this.
Boom Beroepsonderwijs therefore went in search of a new VMS that matched these wishes. After a pleasant introduction and a personalized proposal, we will start the switch to VIXY in 2017.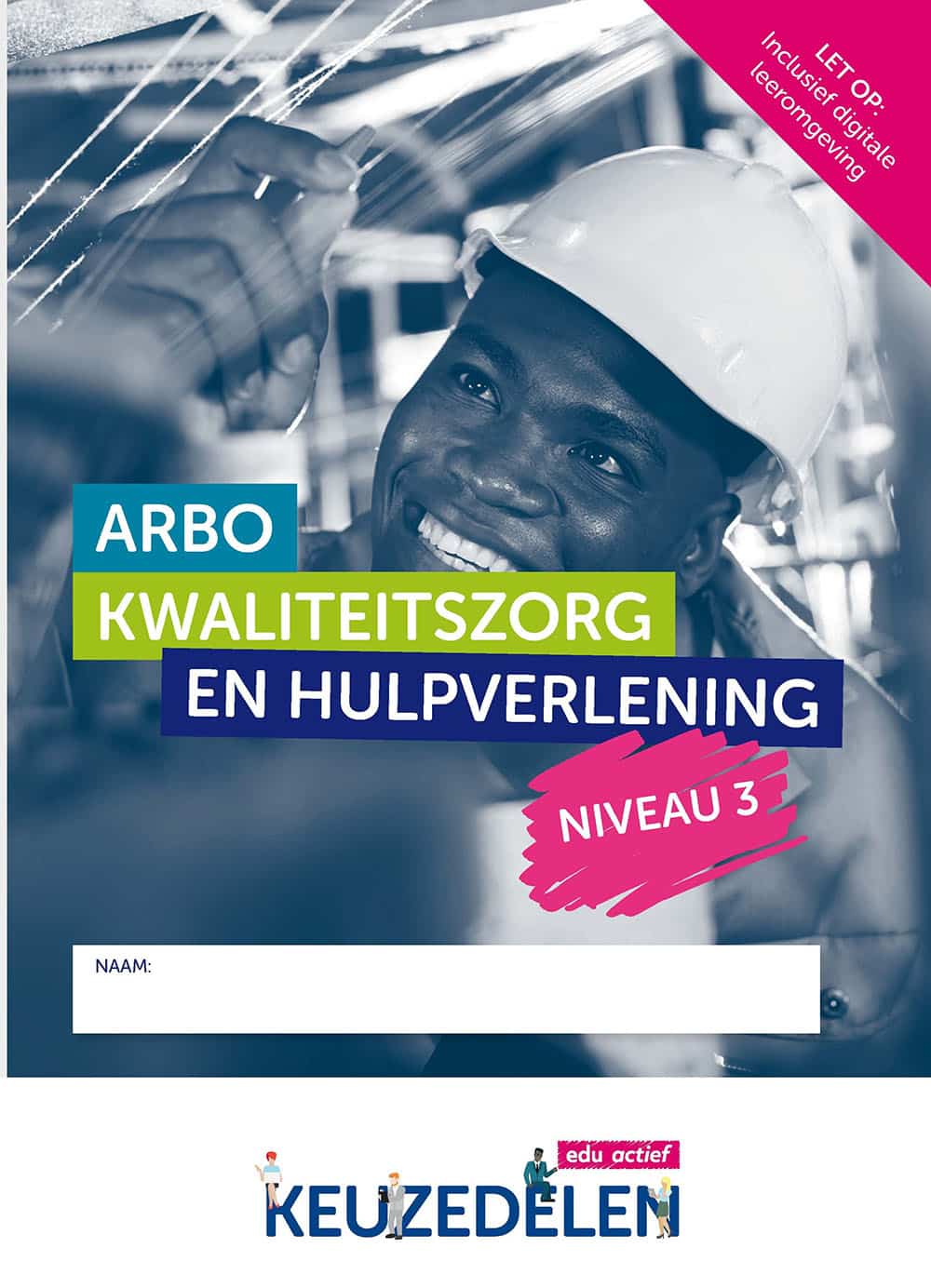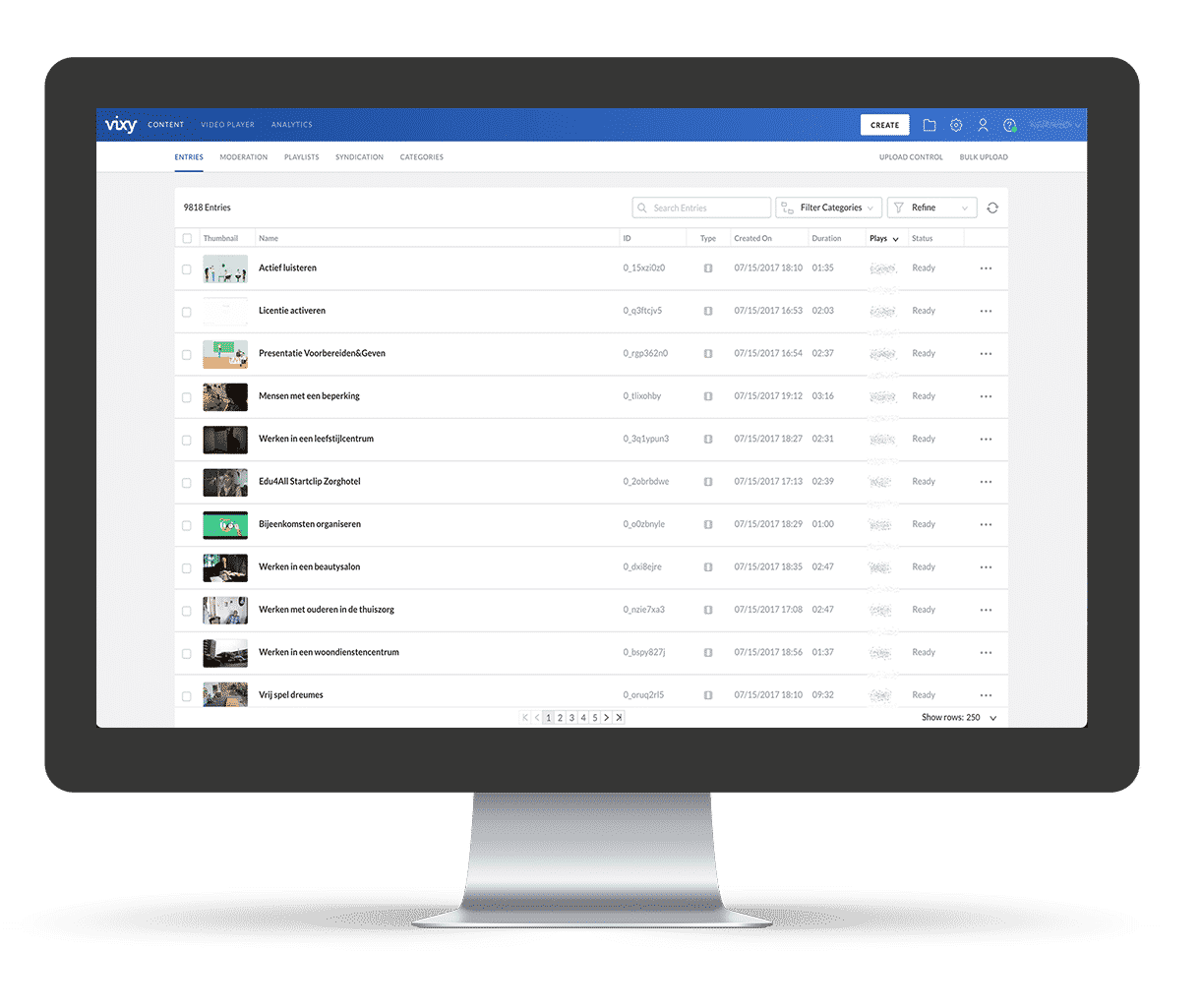 The solution: A top notch video management system
VIXY facilitated a new video management system for Boom Beroepsonderwijs in the form of an online video platform. VIXY also took care of the entire migration of the existing video database, with the associated tagging and metadata. Nothing was to be lost and had to remain available in Boom's various learning management systems. In the video platform, Boom Beroepsonderwijs now quickly, easily, and securely uploads all its video content from various labels that fall under the Boom Uitgevers group. VIXY ensures that these videos are hosted correctly and securely, and can be embedded and streamed from here.
The switch itself was a technical challenge due to the large number of films in the VMS, but the process went smoothly eventually. The video solution also includes links to other systems. Boom Beroepsonderwijs had linked the CMS to other systems, which had to be reset. During the transition, VIXY offered support. Additionally, close contact was maintained with Boom Beroepsonderwijs, in order to make the process as pleasant and enjoyable as possible.
The result: A central video library
Boom Beroepsonderwijs now has one central video library for all its areas of interest and teaching methods. Employees can easily create categories within this video library and thus save, organize, and modify videos. For Boom Beroepsonderwijs, this library functions purely as a form of supporting video content with the existing teaching material.
There is no additional revenue model behind it – although that is one of the options with an online video platform for publishers and publishers, if this is desired. Boom Beroepsonderwijs uses it to publish instructional videos, which are attached to the material.
For Boom Beroepsonderwijs, it was also important that the user experience for the viewer was good. That is why they have opted for their own online video platform instead of a free alternative such as Youtube. Within VIXY, no advertisements are shown, so that the viewer is not distracted and Boom Beroepsonderwijs portrays a professional image. The search function also works much better and more targeted. The new video platform enabled extensive API integrations that would not have been possible with the more "social" video platforms.
Read more about the comparison between Youtube and your own video platform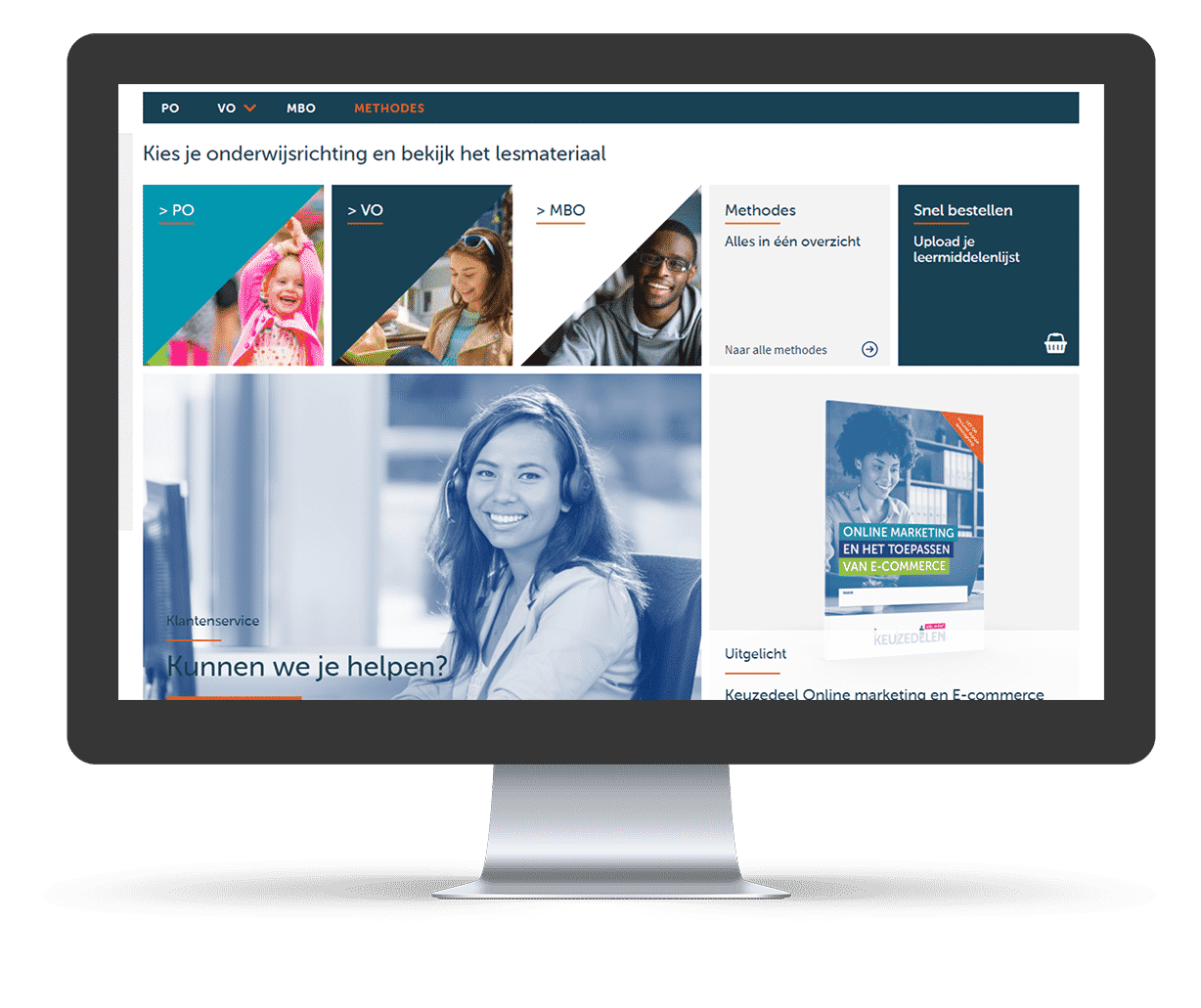 The profit: Easily publish and manage videos
Thanks to VIXY, Boom Beroepsonderwijs can easily upload and manage their videos. The simple interface of VIXY has ensured that Boom Beroepsonderwijs saves time when publishing and managing the video content. Although it initially took some getting used to working in a new system, they wouldn't want it another way now.
A VIXY feature that Boom Beroepsonderwijs makes good use of is rights management. Only a few designated managers within the company can fully manage the videos. Colleagues who work with authors can only use the search function, so that they cannot accidentally edit or delete a video.
Boom Beroepsonderwijs about VIXY
"The system works very well. That is good for us, because it remains a volatile business. The contact is also very nice. No question is considered crazy and we get a response very quickly. There is good support for the technical part. We always feel welcome, which is what we like that the most."
Ilse Broeken | traffic employee at Boom Beroepsonderwijs