 The Royal Concertgebouw Orchestra's unique video platform for access to high quality concert registrations and master classes.
View product
The unique video platform of the Royal Orkestgebouw Orchestra grants access to visitors from all over the world to high quality concert registrations and master classes.
Internet bureau Zicht Online built the platform and implemented the integration with the VIXY Video Platform and player. The platform is available on desktop, tablet and mobile, irrespectively of the operating system.
About RCO
The Royal Concertgebouw Orchestra is one of the world's leading orchestras for 125 years. What makes this orchestra so unique? The strings sound 'velvety', the copper has a 'golden' tone, the timbre of the wood blowers is very intimate and the percussion workers from Amsterdam have gained worldwide fame.
Concert registrations and master classes worldwide on any device
The unique video platform gives everybody free access to the concert registrations, no matter where viewers are. VIXY delivers the videos rapidly from it's content delivery network to any device. The video platform is available on desktop, tablet and mobile phone, irrespectively of the operating system.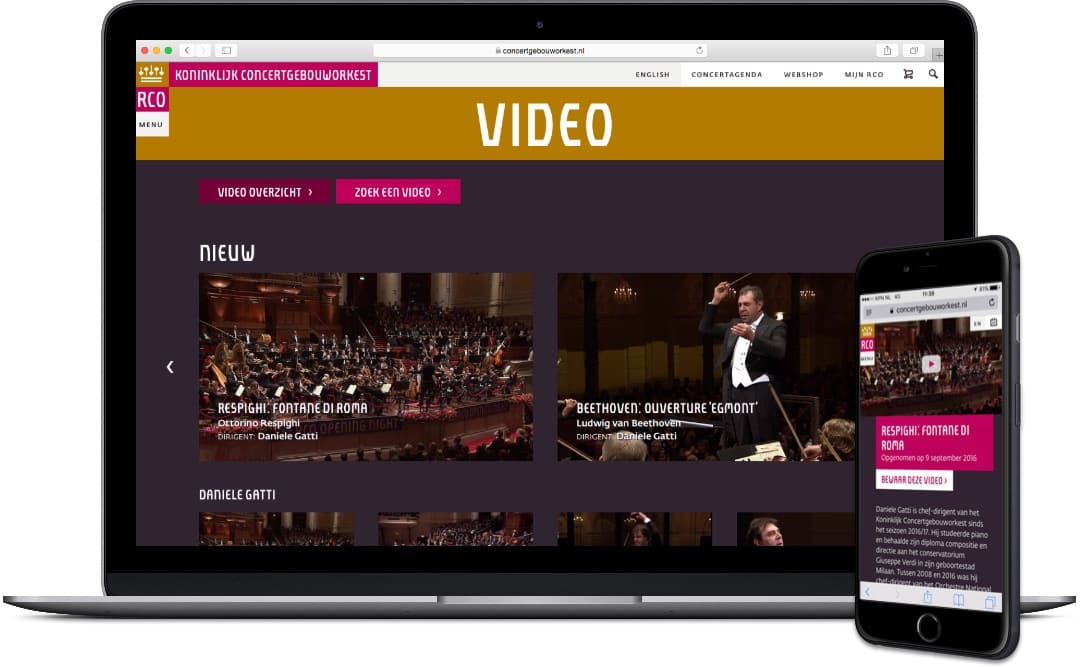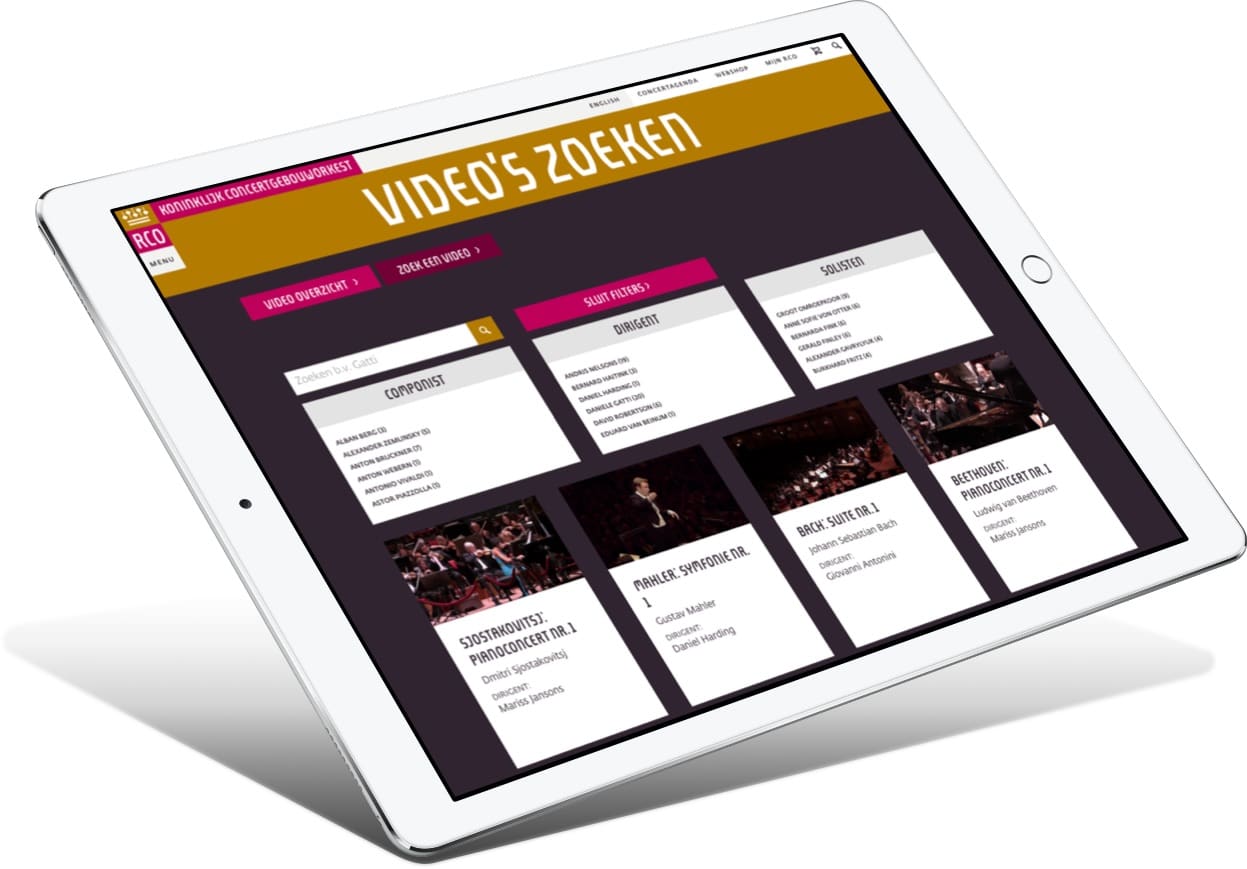 Find the right video with the extensive search & filtering
The Royal Concertgebouw Orchestra makes a large quantity of high quality concert registrations, relevant interviews and reports from RCO Editions available from the last years.
Users are able to find the right videos within the video platform by using filters like: composer, conductor or soloist. The advanced internal search engine displays the results based on video title, description, tags, categories and additional meta data such as subtitles.
Personal playlists and continued watching
Registered users enjoy extra perks within the website. They get access to recordings, they can pause and continue watching later, share via social media and create lists with their personal favorites.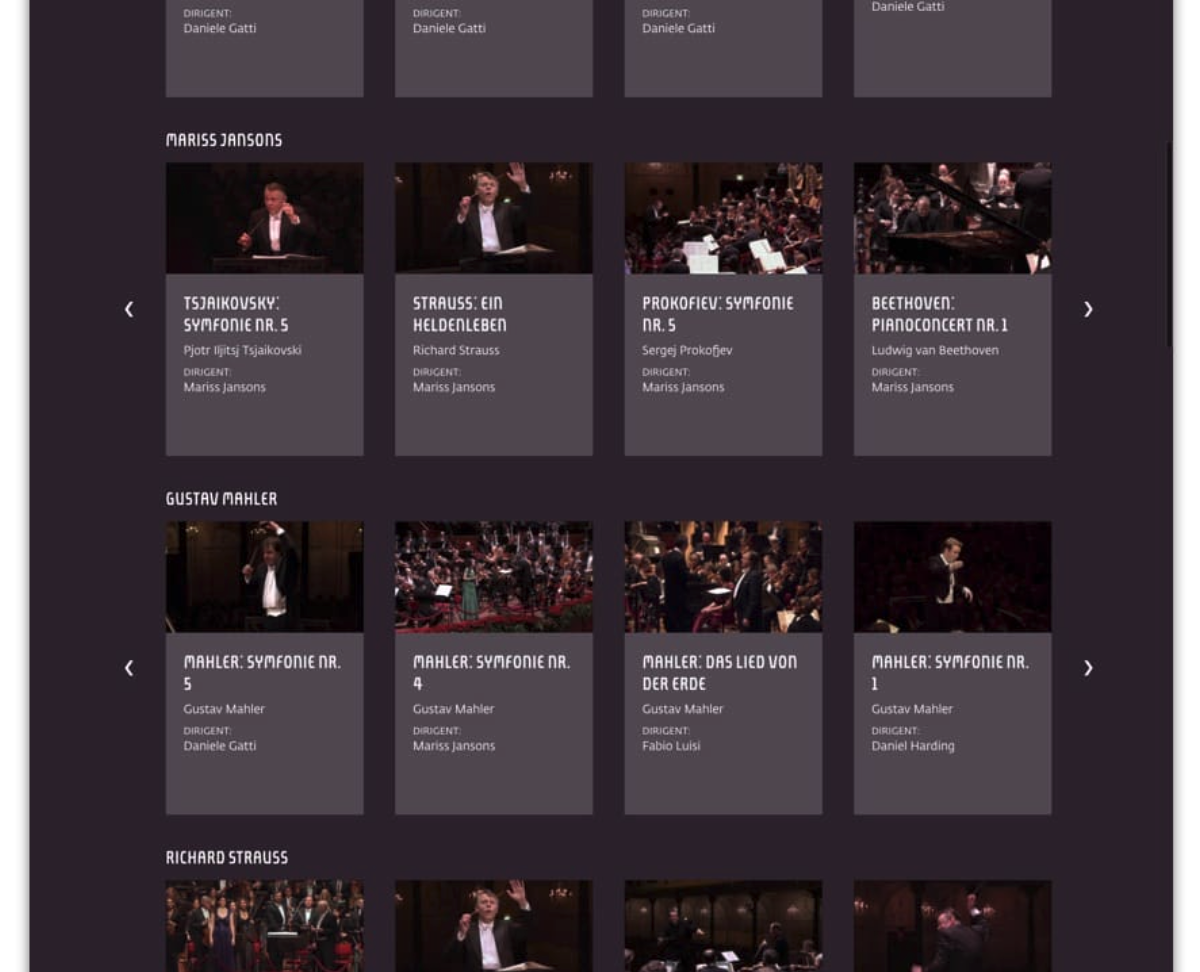 Advanced video analytics for in-depth insight into viewing behaviour
Thanks to our analytics the Royal Concertgebouw Orchestra gets profound insights of their best performing videos, geographical playback and viewer behaviour. The Concertgebouw Orchestra has more insight in which content people like with all this data and so they can perpetrate more focused marketing.
Recommendations for video concerts
Every registration is accompanied by an extensive description, related and popular videos. Internet bureau Zicht Online also developed a smart integration which displays per video recommended concerts for which tickets can be bought.
Thanks to their years of experience and knowledge in the field of online ticketing they were capable of integrating an ordering process seamlessly into the website. This ensures a great looking-, user friendly- and safe order flow with a high conversion ratio on all devices.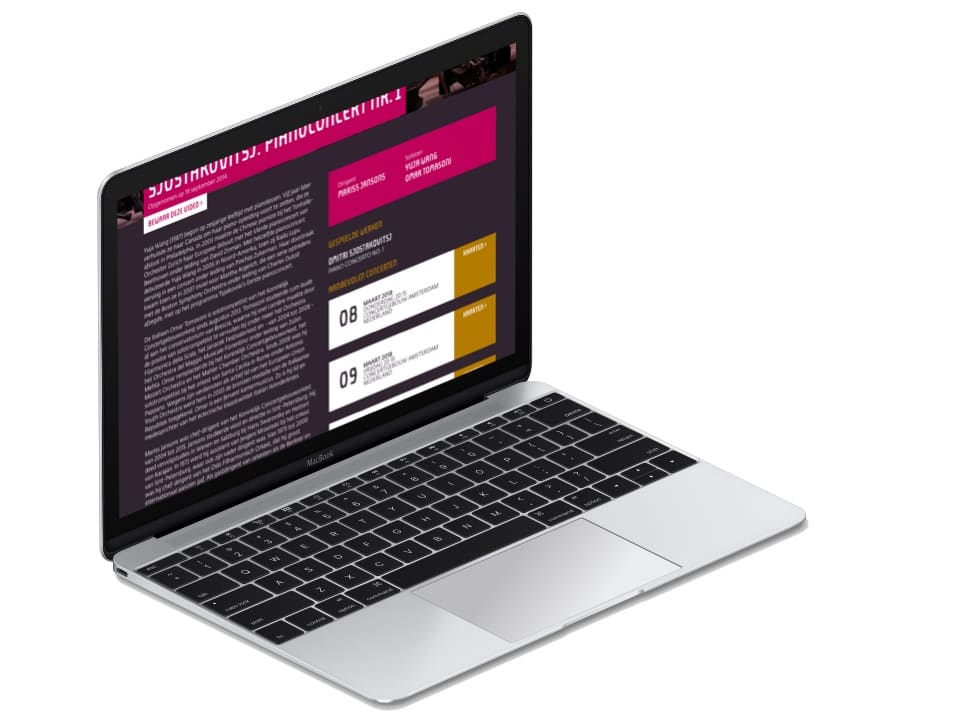 Request pricing
Feel free to request our pricing and see which plan will be the best fit for your business.
Or contact one of our online video experts. We'd be happy to give you personal advice about how you can get the most out of your video content.
More client cases
Want to see more of our work? Click on the button below and see how other organizations successfully use VIXY for their video content strategy.