HTML5 Video Player
The fastest and most reliable HTML5 video player on the market. The delivery is seamless — regardless of which device the viewer uses.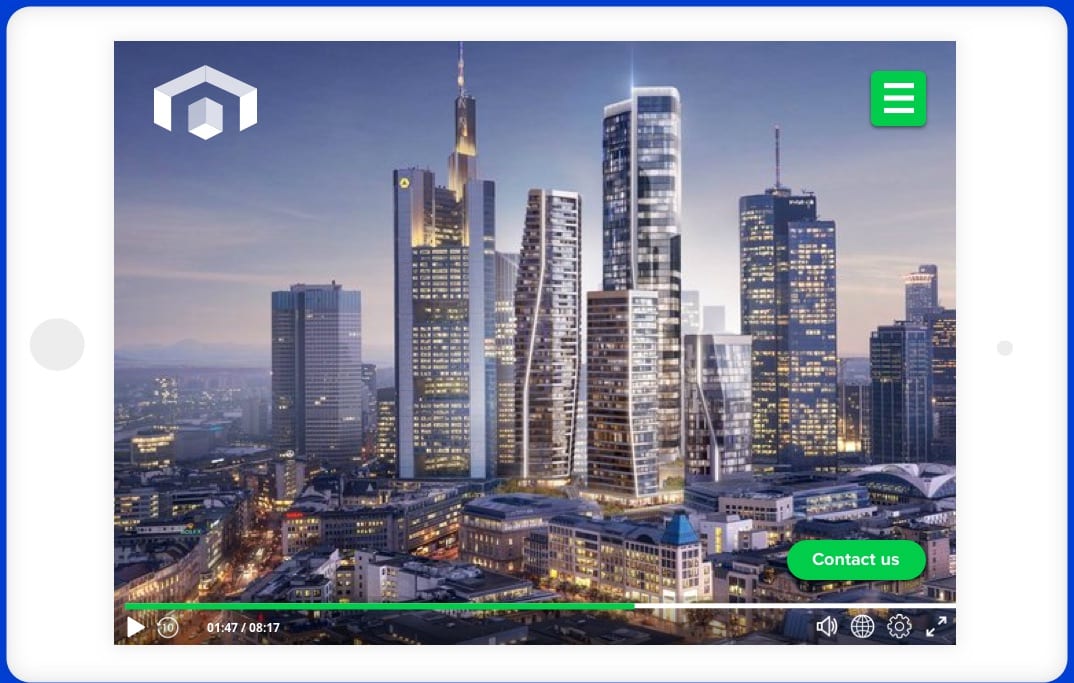 The fastest HTML5 player on the market.
Use the fastest HTML5 video player on the market. Our advanced resource loader and auto-embed code guarantee rapid player rendering. VIXY ensures a fluid viewing experience and automatically delivers the proper player, video stream, and advertisements to any device.
Advertising in the video player
VIXY supports the industry standards VAST and VPAID for displaying video advertisements and is also associated with Google DoubleClick DFP and SpotXchange, among others. If you would prefer to make use of another advertising network, that is also possible.
Design your own branded HTML5 video player
Get started in just five minutes with one of our player templates or create your own HTML5 video player in the study with its own unique look and functionality. With VIXY, you create video players whose design and functionality are tailored perfectly to your own needs and goals. Adjust the video player format, the color, or the typeface with ease and add calls-to-action and subtitling to make your videos available to a broader public.
Take a look at the video player below created for NEP the Netherlands.
Create your own HTML5 video playlist
You can use the categories, meta data, and filters to create manual or dynamic playlists. Playlists can be created manually or based on a specific subject (i.e. sports) or criteria. The videos can be arranged by most viewed, most liked, alphabetical order, etc.
Video player analytics
Increase your insight into your highest performing content, viewing behavior, interactivity, and conversion ratios. Use our reports to acquire business insight, better understand trends, and see how successful your content strategy is. The reports from VIXY are easy to integrate into other analytics software such as: Google Analytics, Adobe Omniture, Comscore, and Akamai. By using this integration, you will be able to perform very precise web measurements.
VIXY helps you to improve video results and sell your content online