Create Personalized Video's with VIXY
Personalized video allows you to create content that applies to the individual viewer. You do this by creating a personal video for each of your viewers. This way you ensure that your viewer never has to wonder whether a video is actually intended for them.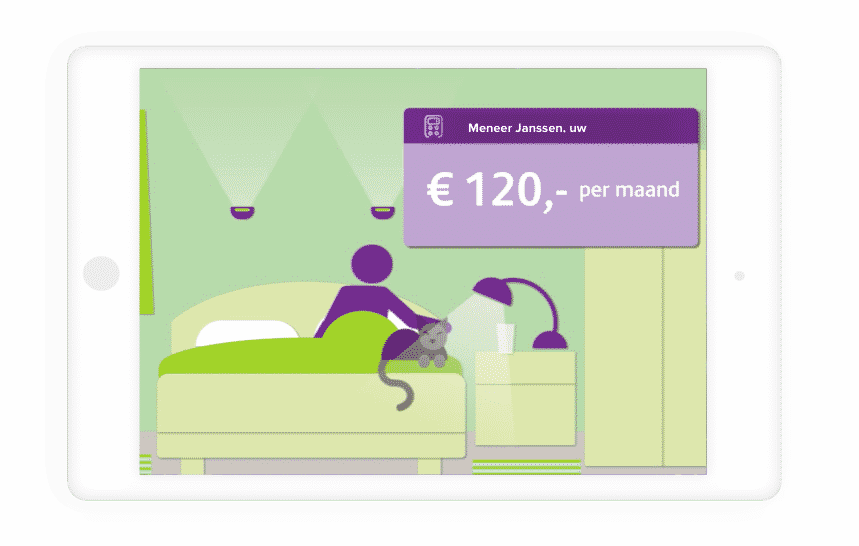 Why personalized video?
Personalized video is one of the most effective ways to bring personalization to your marketing and sales.
74 percent of consumers find it annoying when the content on a website is totally irrelevant to them. Research shows that 94 percent of marketers and decision makers consider personalization very important to achieve marketing objectives.
With VIXY it is possible to create a personalised video for each customer!
Use cases
Personalized video is being used for:
Customer service
Loyalty campaigns
Marketing campaigns
Invitations to events
Personal offers
Organizations that use personalized content see sales increase by up to 20 percent.
What is personalized video?
A personalized interactive video gives you the opportunity to send personalized videos to your customers. With personalized video you can not only appeal to the viewer, but also personalize the content based on the needs of the viewer and much more. These are all forms of personalization that VIXY.
As an example, the following data can be used to make this information more personal:
Gender (M/F)
Location – country, region, city or even company network
Device – PC, laptop, mobile, tablet
Search terms – which keywords or combinations were used
Visitor frequency – has the visitor visited your website for the first time or have you visited it before?
Business sector, number of employees
Referrer URL – via which website the visitor came to your website
Customer history – has the customer purchased anything from you before?
Visitor behavior – page views, clicks
Own CRM data

1. Personalized text
Address your customers in the video by welcoming them personally. Go one step further by using the customer data. For example, explain an invoice with the actual data of your viewer instead of fictional figures.

2. Personalized images
It is also possible to display images that are tailored to the viewer. For example, you can show images of previously purchased products or a photo of an account manager that the customer has already met.

3. Scene segmentation
Ensure that viewers get to see the scene that is relevant to them. Film different family situations, or actors with different ages, and show your viewer the video in which the situation shown evokes the most recognition.
Why is personalized video so effective?
Personalized video is one of the most effective ways to bring personalization to your marketing and sales. There are a number of reasons why personalized videos are so effective:
1. Responding to desire
People like personalization. Consider, for example, the suggestions that Netflix and YouTube make based on videos that you have previously viewed. Personalized videos unconsciously give the person who sees them the feeling that he / she is in control of this. In addition, personalized videos ensure relevance because the content is focused on a single person. For example, you provide them with information they are looking for, based on the data that you have previously gathered about their search behavior.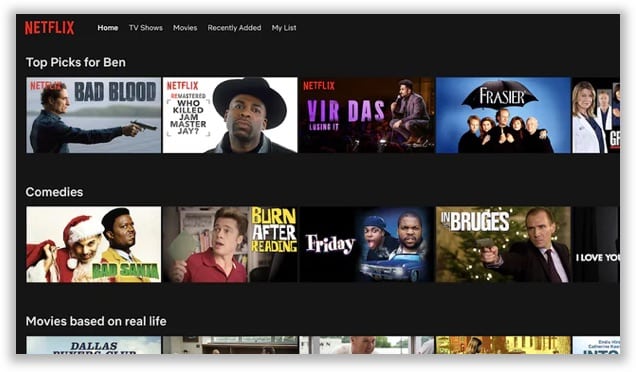 2. In person
As a continuation of the previous point, personalized videos play on one of the basic principles of sales. By personalizing you speak to people directly. For example, an e-mail without a salutation appeals less than "Dear Frank".By naming your prospect by name in the video, you show that you have taken the time and effort to delve into them. They will certainly appreciate this extra effort.
3. The human element
A potential customer sees online a lot of different content through different channels in search of a solution for his or her problem. All these expressions compete for the attention of your potential customer.
Ultimately, the form that touches and entertains the most wins. The combination of image and sound makes video extremely suitable for entertainment, especially if you make the video personal.
What's possible with personalized videos?
Thanks to the unique method of VIXY, our personalized videos are very affordable and can be used flexibly. We support:
Realtime
Personalized videos at VIXY are compiled in real time based on data. You can think of a customer base or other form of target group specific information. By importing this data and linking it to a video, these personalized elements can be loaded and presented. In this way every video is fully tailored to the needs of an individual viewer or segment.
Scalable
Thanks to the dynamic way of working, it doesn't matter at VIXY whether 100 or 100,000 personalized videos need to be generated. Scaling up is therefore no problem. Moreover, you can create personalized videos at competitive rates. Our solution for personalized video is included as standard with every subscription type!
Combine with interactive video
Did you know that personalized video can also be combined with interactive video? This increases the activation power of the video and you directly contribute to an increased conversion. VIXY facilitates both solutions within the same platform, so no extra costs or surprises.
How do you make a personalized video?
Request a personalized video
Interested in creating personalized videos? You can call us anytime on +31(0)20 26000 60 or request a personalized video via the link below.