Subscriptions (SVOD)
Make your video content available to your viewers for a fixed price per month or year.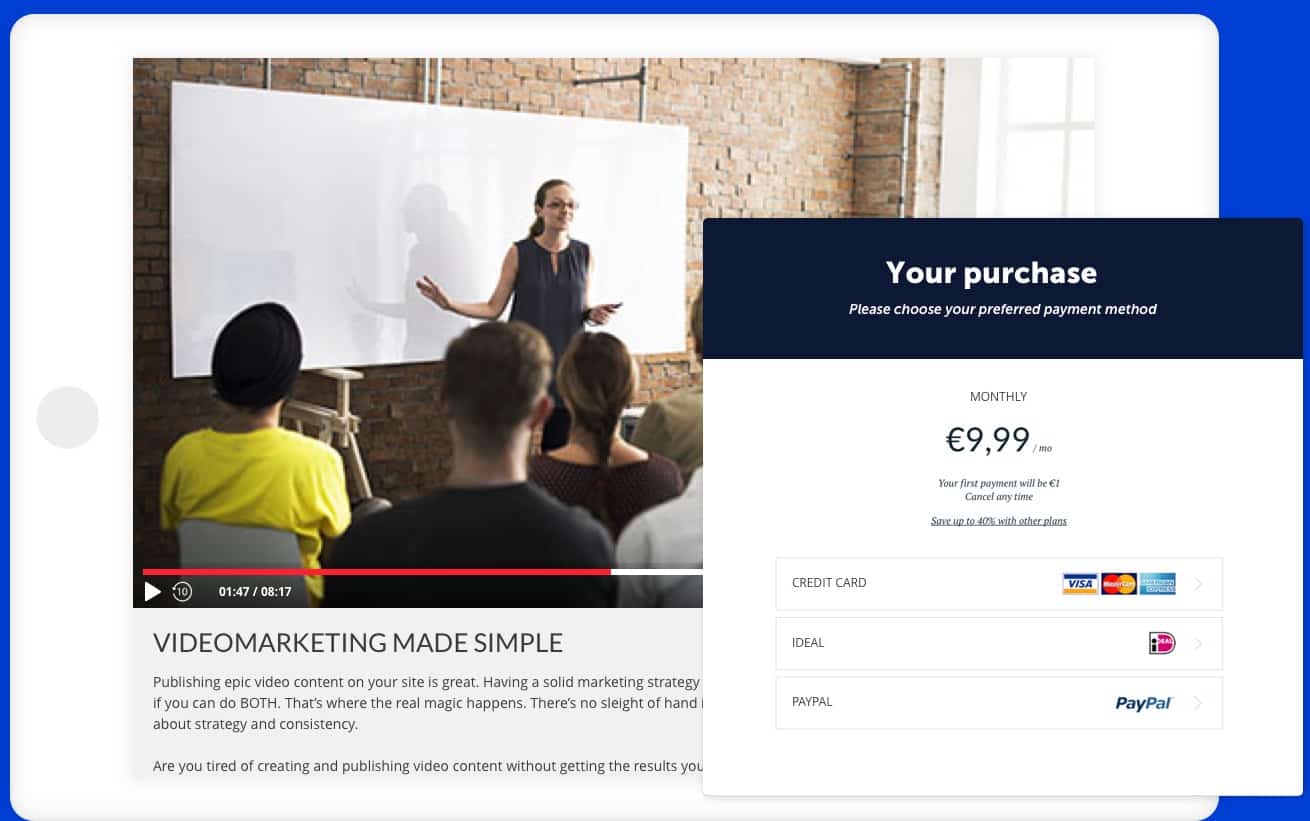 What is SVOD?
Video on Demand (VoD) enables consumers to watch videos, films, TV-series and TV-broadcasts whenever they want. SVOD stands for Subscription Video on Demand. It means that you can watch video at a fixed price per month.
The best known examples are Netflix and HBO On Demand. You have unlimited access to series and films at a price of €9.95 per month. The Netherlands also has several providers such as Videoland On Demand of RTL and Pathé Thuis. Both SVOD platforms are hosted and streamed from the same infrastructure as VIXY in Hilversum.
Start your own Netflix
VIXY makes it now possible to launch your own over-the-top video channel. This is where users can get access to all videos or a portion of the video channel at a fixed price per month (SVOD).
Apply your own logo and color scheme to offer the viewing experience that fits your brand. Above all, discover the comfort of offering your valuable videos via subscriptions. VIXY makes the technique of generating new income with your video content within reach.
Accept payments via iDeal, Credit card and PayPal
Online payments on the video channel are processed and registered completely via the payment provider Adyen. Accept iDeal, credit card and PayPal transactions via the payment module of VIXY. Increase your insight into the number of registered users, the number of subscribers and for which videos these users have purchased products and/or services. Filter by completed payments and categorize users by demographic data such as age, membership type and country.
Start selling your video content!
Feel free to request more information, a demo or our pricing and see which plan will be the best fit for your business.
Don't want to wait? You can call us anytime on +31(0)20 26000 60.