On the Alliander corporate video channel, 7,500 employees exchange information with each other in a unique way. The channel provides a login via Single Sign-On (SSO).
View product
Alliander uses the VIXY video channel. The enterprise video solution for storing, viewing, sharing, and analyzing video content.
You can use the VIXY video channel to share information and train your employees. The channel can also be used for external communications with clients, shareholders, the press, and the media.
About Alliander
Alliander puts all its efforts into creating the energy of today and tomorrow. As an employee at Alliander, you help in supporting, managing, and digitizing the supply of energy in the Netherlands. It is an interesting and careful balance between innovation, data, technology, and sustainability. Through its ingenious energy network, Alliander supplies 3.3 million clients in Gelderland, North Holland, Friesland, Flevoland, and South Holland with electricity and gas every day.
7,500 employees share information with each other on their Alliander video channel
With more than 7,500 professional employees, Alliander works toward creating a sustainable and reliable supply of energy. VIXY created a protected video channel for Alliander suitable for its corporate communications that can only be accessed from its intranet.
Alliander wants to encourage the exchange of information between employees using this internal video channel. In addition to formal training, video lends itself perfectly to social education as well. The goal is that the exchange of information is interesting for multiple colleagues. Employees view, share, and rate each other's videos on any device. You only truly learn something when you put it into practice yourself.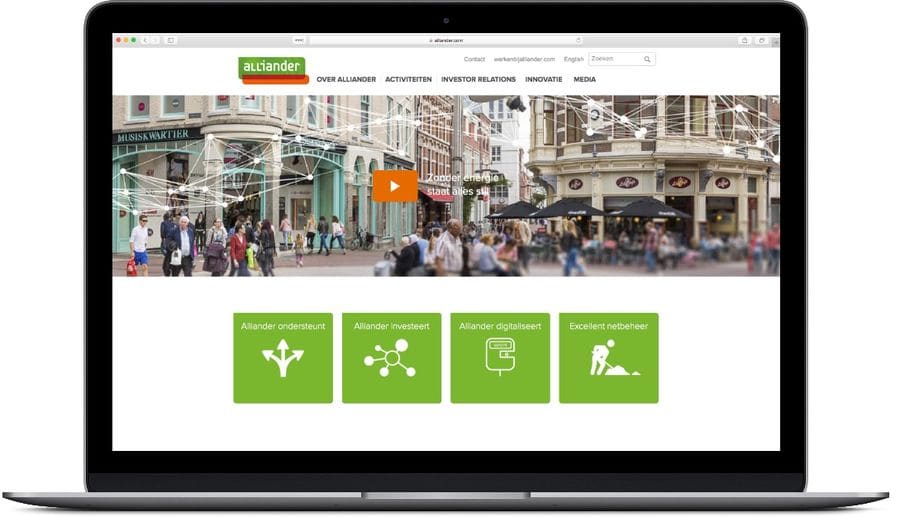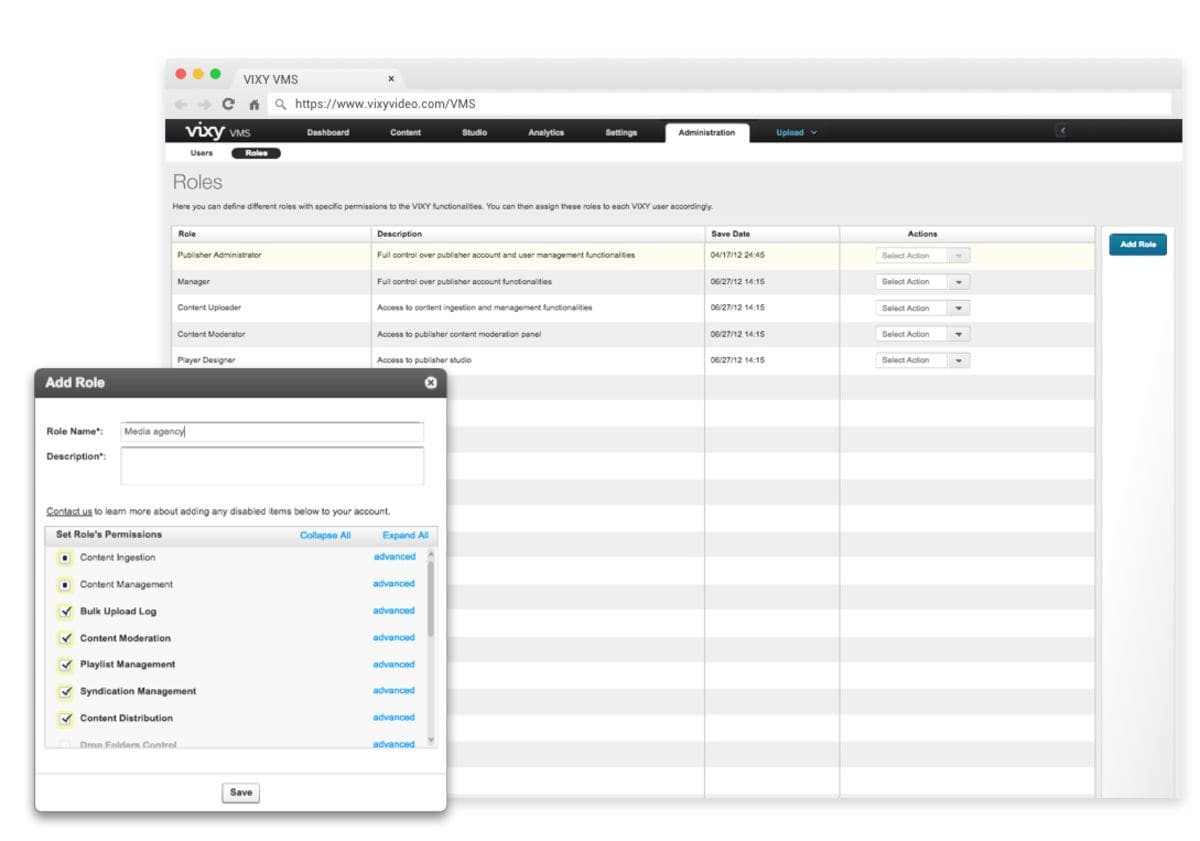 Comprehensive user management functionality
Roughly 25 employees manage Alliander's video content at different levels: from editing the metadata to moderating content and examining statistics. The VIXY video channel is perfect for organizations consisting of multiple divisions and media companies with multiple media titles that would like to collaborate.
A secure and protected environment for the exchange of information
Within the video channel, employees must be able to share videos with each other in a secure fashion and learn from each other's experiences. Therefore, it is important that the video content is well protected from outside access. That is why the Alliander video channel features end-to-end security to guarantee that your content can only be seen by authorized viewers.
VIXY created a federated login with the corporate network for Alliander (Single Sign On). This means that users only have to log into the existing environment once. The video content can be made available on the basis of country, IP address, territory, time period, and advanced service side security levels.
The e-learning videos are hosted in our data center in the Netherlands. NEP The Netherlands officially meets the international standard for information security (ISO27001).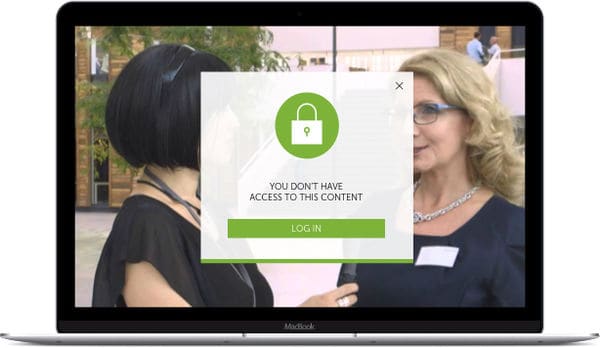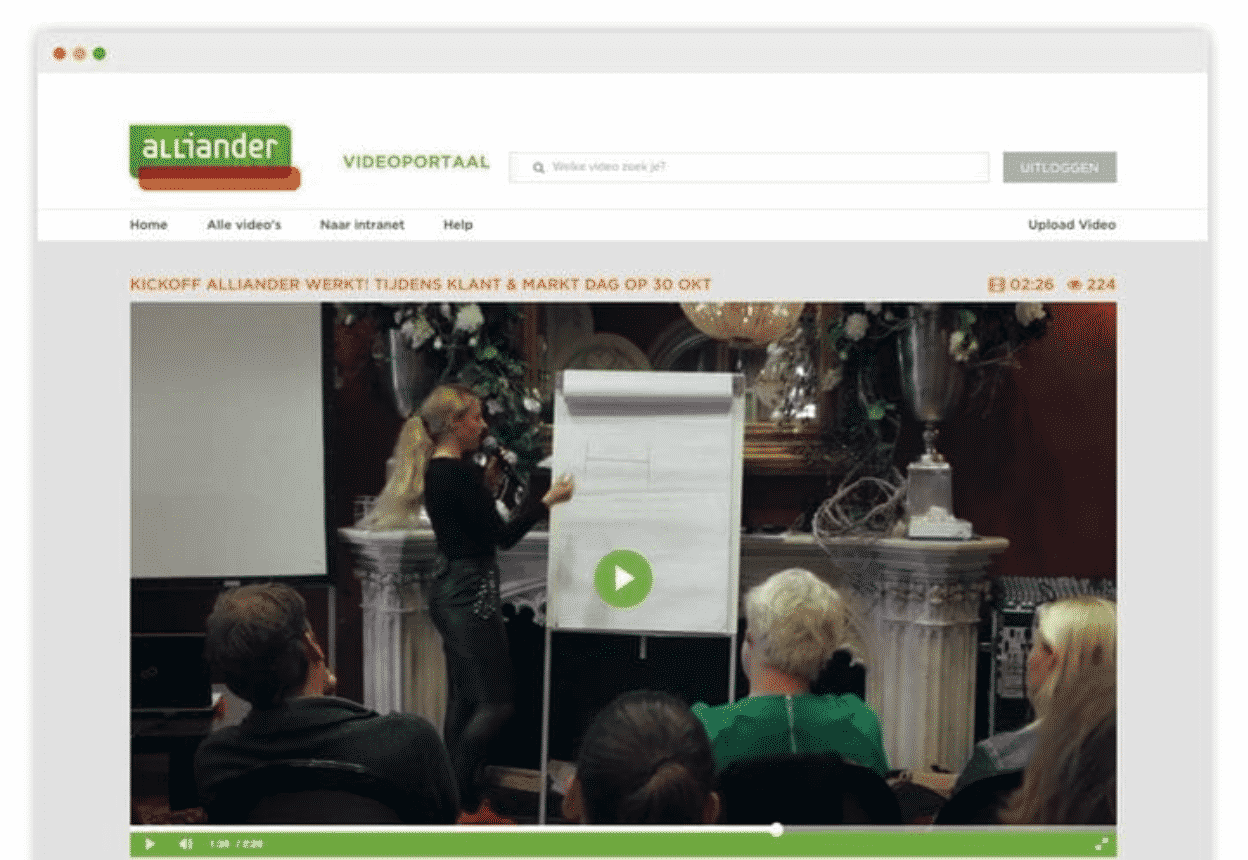 Successful user generated video content
The power of User Generated Content lies in the ability of employees to easily add, discover, view, and rate videos as well as share them with each other. Under each video, employees can discuss the topic at hand with each other. As a user, when you create videos yourself, you also want to know how these videos perform and what your colleagues think of them. That is why each user has access to the video statistics of their video channel. With these statistics, users acquire extensive information into the performance of their videos and their colleagues' viewing behavior.
A responsive, white-label video channel that adapts to any device
The video channel is entirely white label and adjusted to Alliander's corporate style and color scheme. Thanks to the responsive video channel and in conjunction with our state-of-the-art streaming technology, Alliander is guaranteed the best-quality video on any device. This allows Alliander to offer a consistent and user-friendly viewing experience on desktops, tablets, and mobile devices.
Request pricing
Feel free to request our pricing and see which plan will be the best fit for your business.
Or contact one of our online video experts. We'd be happy to give you personal advice about how you can get the most out of your video content.
More client cases
Want to see more of our work? Click on the button below and see how other organizations successfully use VIXY for their video content strategye.