Uploading and Encoding
Whether you upload videos one-by-one or in bulk, VIXY will automatically turn these into the best streaming formats for optimal display on any device.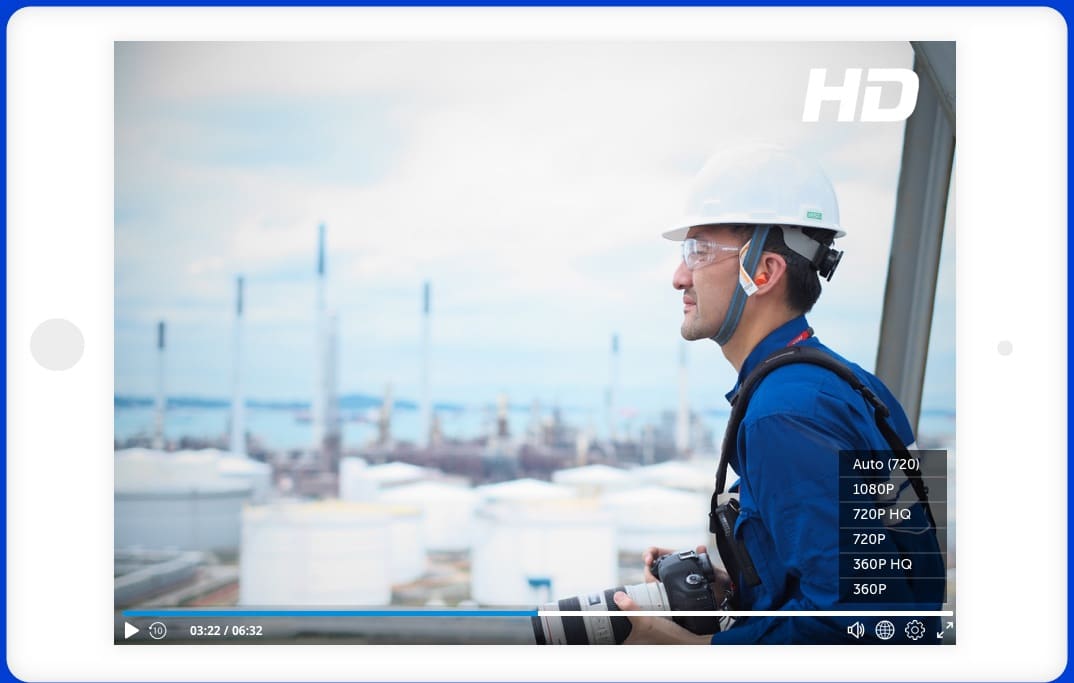 Progressive, HLS & MPEG-DASH
Our upload engine analyzes every source file and determines its optimum output format. VIXY then encodes your video files into various formats, suitable for lightning-fast delivery to any device. From progressive to HLS and MPEG-DASH streaming, we guarantee that you get the best viewing experience on every platform and device.
With VIXY uploading and encoding:
You can easily upload any type of video file
You can upload all your videos in bulk at once
You have access to the fast transcoding cloud
You choose from various video encoding formats (multi bitrate)
You can stream as progressive download, HLS, & MPEG-DASH
You have guaranteed playback on any device.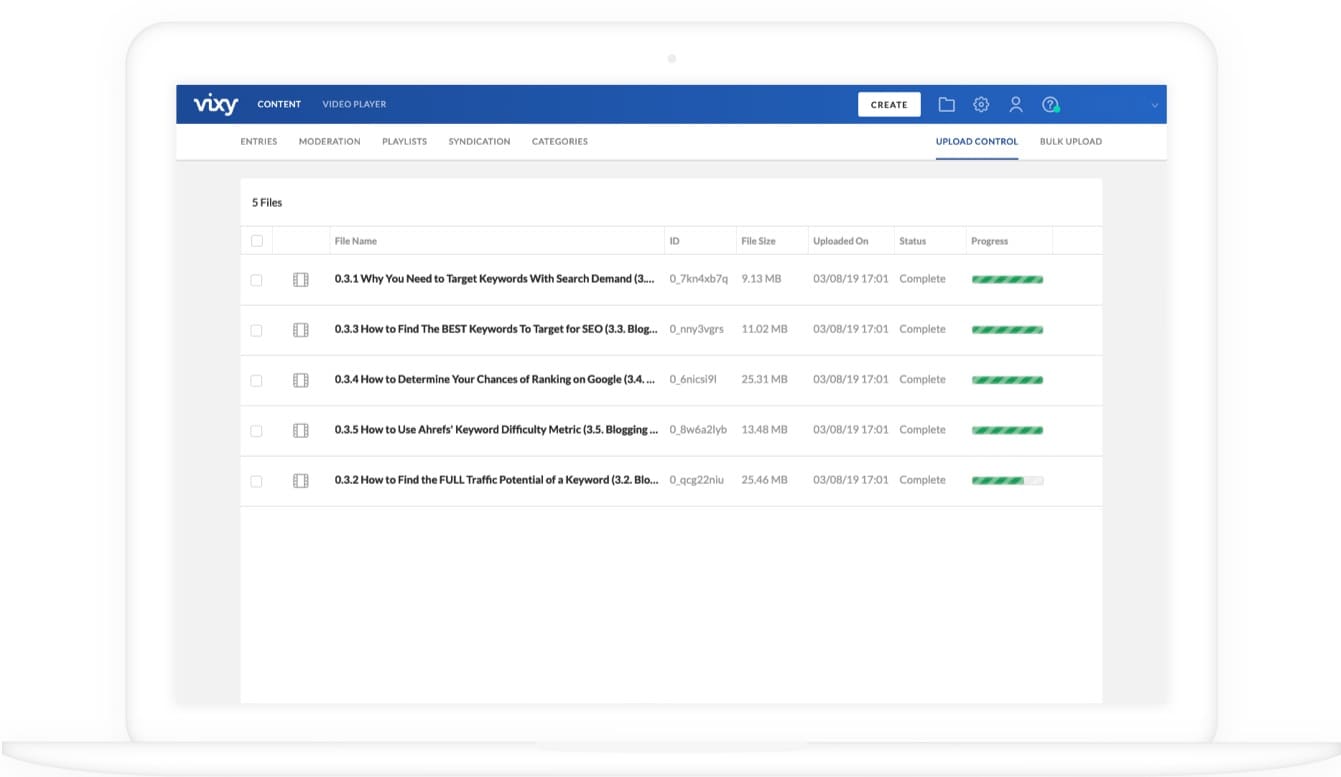 Automate your upload process
The VIXY video platform simplifies the process of uploading, encoding, and publishing your media. Upload videos, audio, images, and documents one-by-one or in bulk from your browser. Create automated upload workflows or integrate video uploading into your own environment with our video API. You can also determine which quality you want to store and deliver your videos at. This allows you to address your streaming and storage volume wisely.
User generated content
Give users the option to contribute to the uploading, publishing, and sharing of various media directly to your video channel. As the administrator, you can create various user roles and choose which roles and rights each user will receive. You can then monitor videos for spam and offensive content before you put them online.
Trim and clip your video fragments
It often happens that when a video has already been published and distributed online, it contains a small mistake. With VIXY, you can modify the source file without having to publish the video again. Would you like to segment your videos? Create multiple short fragments from a single long video or live stream. Each fragment has its own embed code and meta data, while remaining linked to the original video.
Thumbnail management
When uploading, the video platform automatically saves a thumbnail from the video. You can also easily select a different screenshot from the video or upload your own image, which allows you to increase your play-to-impression ratio as well.
VIXY helps you to improve video results and sell your content online