A platform where you can surprise someone with a personal video message from his or her favorite artist. Simple, safe, without hassle, and the option to return a reaction video later. Optimal interaction between fans and artists.
As a professional artist, your fans are indispensable. They determine your success. Whether you are Armin van Buuren, Marco Borsato, or Najib Amhali. A good relationship with your fans is therefore valuable. But how to keep it personal?
Where do you get the time to maintain contact with all your fans? And how do you monitor your privacy? The answer: an Interactive Video Platform where artists and fans can find each other. That's Fantube.
The world's first personal media platform: Fantube
Fantube is a kind of 'influencer broker'. On the one hand, the company does the management for major influencers – while on the other hand, they facilitate the rollout of campaigns for brands as a social agency. 99% of the influencers in the Benelux are in direct contact with Fantube. The goal? Easy: to work with the best influencers and the best brands to create creative campaigns. They develop campaigns and carry out projects with influencers who are already successful, such as Royalistiq with 830k YouTube subscribers or Céline Dept with 11.3 million (!) TikTok followers – but they also partly scout for new influencers.
Eugène founded the company in 2017, after he worked for 7 years in the YouTube and influencer marketing world. In this experience, he noticed that influencers actually were their own brands. Fantube, therefore, started as a 'personal media platform', where fans could request videos with personalized messages from artists. This concept turned out not to be feasible in the European market so Fantube switched to operating as an influencer marketing agency and management for influencers. Top influencers are deployed, of which Eugène is sure to do a good job. About half of the focus is on Youtube and the other half on Instagram, but TikTok is increasingly joining this because of its large reach.
More info about Fantube? Check www.fantube.me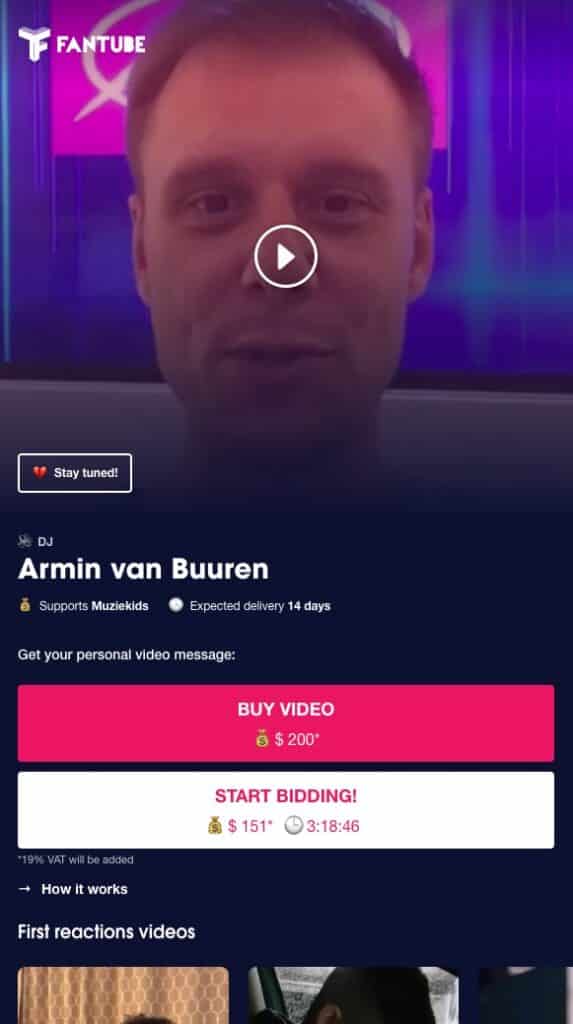 The problem: looking for a safe and efficient way to enable video sharing between artists and fans
During the creation of Fantube, the biggest challenge was to make recording and sharing the video message as easy as possible for the artist. The easy connection between influencer or artist and the fans was central to this and had to run smoothly at all times. It was not an option to ask an artist twice to record the same video message. That is why Fantube went looking for a party that could provide safe, reliable, and user-friendly video hosting to facilitate the Fantube platform.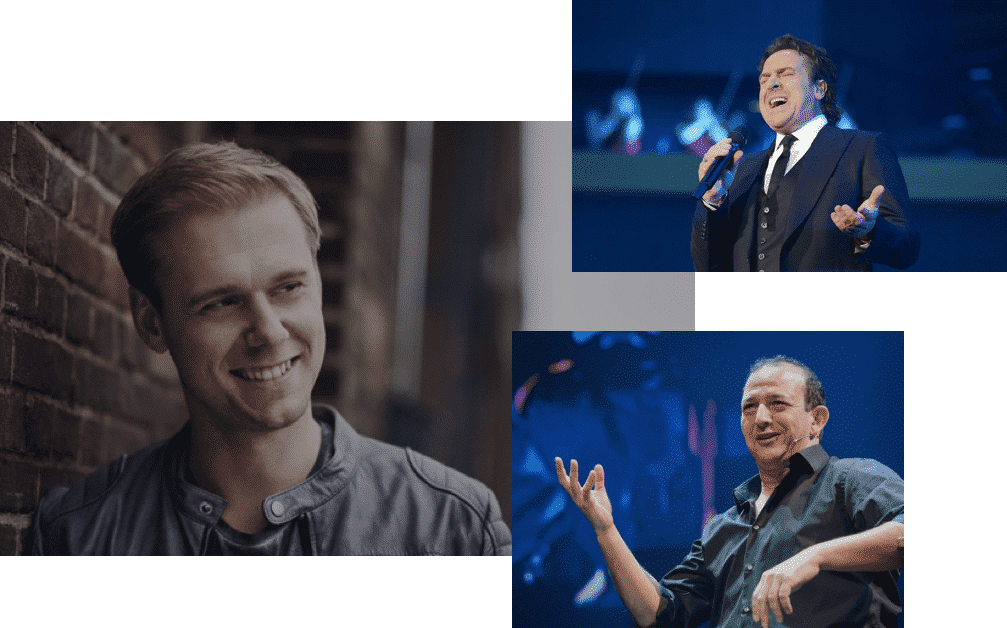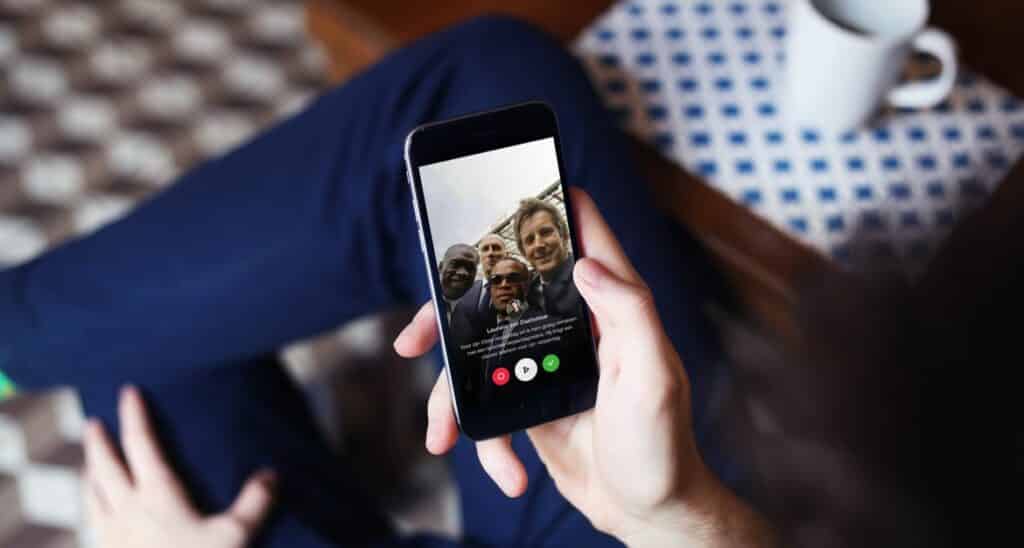 The solution: a Personal Media Platform
Personalized videos created by artists had to be securely hosted for Fantube and shared with the fans, without sacrificing convenience, usability and branding. VIXY made sure of that.
This large amount of personal video recordings had to be processed, encoded, and published at lightning speed. That is why the platform was built by Gravity (a Dutch, Amersfoort-based company) and linked to the API of the Online Video Platform VIXY. VIXY also helped with the integration of all essential video processes within the Fantube app.
What exactly did we do? We facilitated the video API on which Fantube could be built and took all the heavy processes around uploading, encoding, hosting, streaming, and sharing of videos off Fantube's hands. Using a native app, the artists could easily upload videos to VIXY's servers, after which the video was made available with the artist's permission. The app was linked to a website where fans can order or win videos. The videos made were safely stored and could only be managed by the administrator in the portal and the influencer. Furthermore, only the fans who bought or won the video could see the video.
The result: a safe, efficient, reliable and personalized video player
The result was a fast and scalable interactive video platform with reliable hosting, which could be launched within a few months. This is what the Fantube provided.
Hosted and GDPR-proof
Because of the sensitive information, the videos needed to be hosted securely. It concerned personal videos that had to remain private – for example for weddings, funerals or children's wishes. On Youtube, there was always the chance that the videos would leak, which had to be prevented at all times. We made sure that the videos were safely hosted in VIXY. This was done entirely in accordance with the AVG privacy guidelines. Working with paywalls on Youtube is also very limited, but paywalls were important for Fantube. This was a big gain that Fantube could achieve via VIXY.
Rapid platform launch
By outsourcing all heavy video processing to VIXY, Gravity was able to fully focus on the user experience and building the Fantube front end. As a result, the platform could be launched within a few months.
Extensive upload, edit and publication rights of user-generated content
A Youtube account is often linked to one email address. We did this differently. We created several access profiles with certain rights to publish, upload, and delete videos. All those management rights and options made it much easier to integrate. For example, we set that only Eugène could upload the videos; the influencers were allowed to include the videos in the app; and that the video was automatically forwarded to the correct recipient.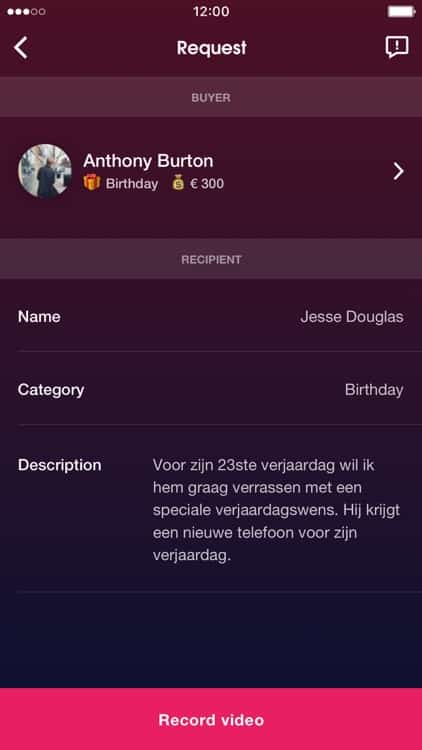 Reliable in every way
Artists are busy people. Some artists only recorded a video once a month. It would have been very disappointing if it had turned out that the upload had failed or would be otherwise inaccessible and would have to be remade. With good backups, we made sure that the videos were stored safely. Above all, Fantube was looking for a reliable and flexible partner in the development of the video platform.
Own branding and customization options
Everyone recognizes a Youtube video immediately because of the logo that slides over it. But everyone also knows that Youtube is free. Fantube made a professional impression because the video playback was completely white-labeled – without a logo. An additional advantage was the better 'grip' on viewers; with Youtube, you may lose conversion, as people click through the logo from Youtube to the Youtube website when watching your videos. That is not the case with your own video player. Here, you can better manage the aimed or desired next steps and keep the viewer on your own platform. And those related but often-not-really-related videos at the end of each video? Fantube had full control over that.
Fantube about VIXY
"It has been a very good choice to work with VIXY. They provide exactly what we need and more; the possibilities at VIXY are endless. They always help us with fast, good and professional service. Through VIXY, we have also built up a strong network that has helped our company enormously. This allowed us to really focus on Fantube's vision and strategy and greatly expand the brand. That was a great added value on top of all the profit we have achieved thanks to them. "
Eugène Hendrikx | Sales & Influencer Manager at Fantube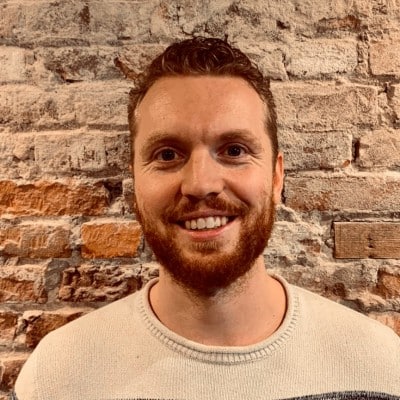 What Fantube can do for you
As a customer at VIXY, you can contact Fantube if you want to collaborate with influencers. For example, you are thinking of doing a social media campaign via Youtube, Instagram or TikTok. Because of the personal connection that Fantube has with the influencers, you can be sure that the right match will be found. That broad network and the personal touch is what makes Fantube unique.