On Basic-Fits' video platform over 1.8 million members can stream virtual group lessons and more than 5.000 videos of fitness exercises.
View product
On Basic-Fit's video platform members can watch virtual group lessons (GXR) and more than 200 videos of fitness exercises whenever and wherever they are. Basic-Fit brings the gym to your home!
Basic-Fit integrated the VIXY Video Platform and player within their Pro Coach App. All videos are available on desktop, all mobile and casting devices in The Netherlands, Belgium and France.
Basic-Fit: GxR Video Platform for online sport workouts
With over 1.8 million members and 586 clubs, Basic-Fit is the European market leader in the value-for-money fitness market. Basic-Fit redefines basic to mean uncomplicated, great value and smart exercise services. This means ensuring an excellent foundation of fitness solutions and range of customizable add-ons can help any member to achieve their specific fitness goals whilst making the most effective use of their time and money.
Join high quality fitness video classes from the best instructors at home
Basic-Fit's video platform gives members access to the newest virtual group lessons. GXR (Group Exercise Revolution) are classes of around 20 to 40 minutes that you can perfectly combine with another workout. The best instructors, known from the sports and television world, take you along in their enthusiasm and passion for sport.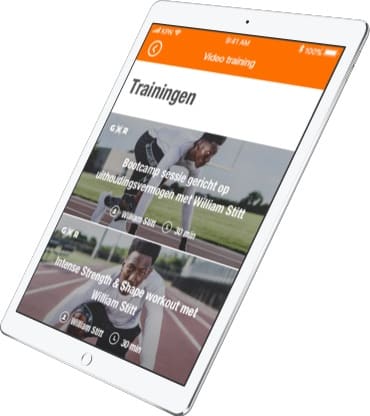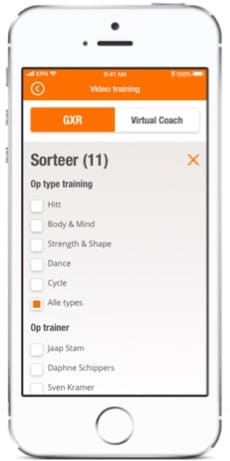 Smart filters and categories to train with the video that suits your fitness need
With over 200 videos our smart filters and categories help you find the exercise you need. Find video's based on your favorite instructor, exercise, equipment, muscle group or class you want to take. Don't know what your doing? Don't worry! You can find separate instruction videos for every exercise you see in the class.
Ultra fast video playback on every device, wherever their members are
All videos are available on desktop, all mobile and casting devices. For the playback we use NEP's premium video CDN. VIXY encodes video files into various formats, suitable for lightning-fast delivery to any device.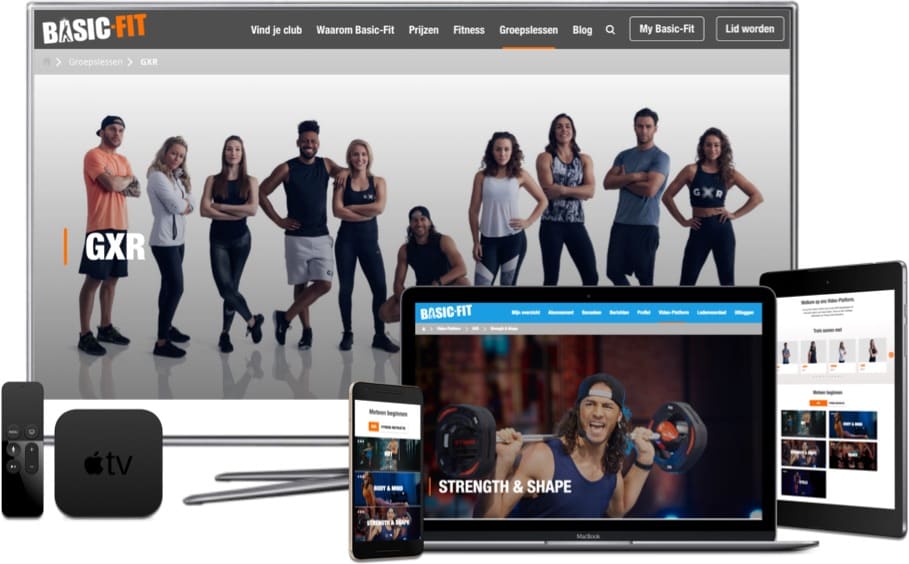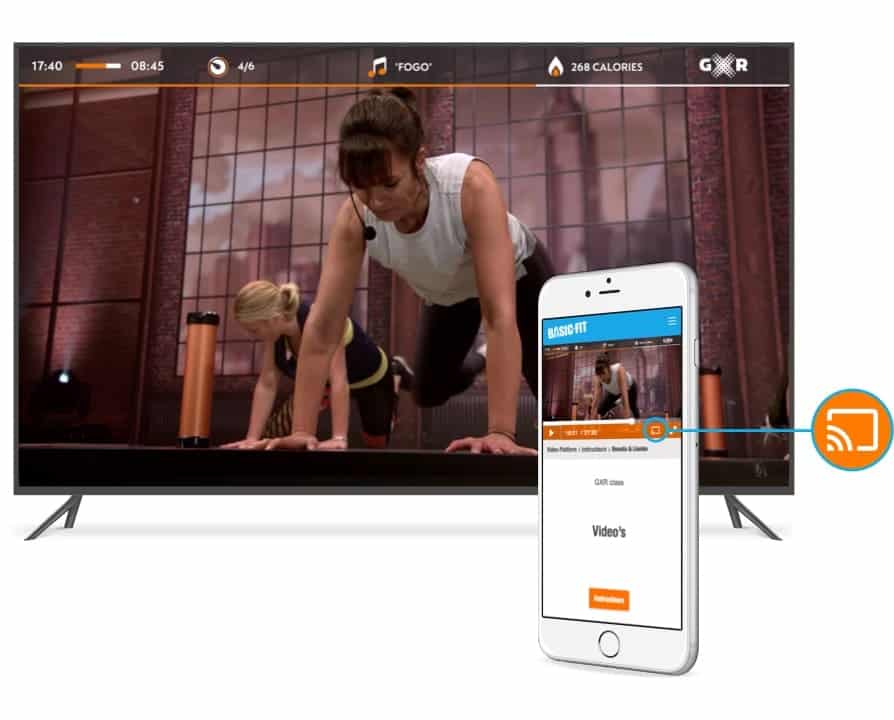 Stream your fitness class from your mobile device to your TV
VIXY delivers videos to any device at incredible speed from its data center. Simply use your device and the TV you own to stream your favorite work out. Chromecast and Apple Airplay works with iPhone, iPad, Android phone and tablet, Mac and Windows laptop and Chromebook.
Advanced video analytics for in-depth insight into viewing behavior
Thanks to our analytics Basic-Fit gets profound insights of their best performing videos, geographical playback and viewer behaviour. Create the video exercise your audience is waiting for.

Request pricing
Feel free to request our pricing and see which plan will be the best fit for your business.
Or contact one of our online video experts. We'd be happy to give you personal advice about how you can get the most out of your video content.
More client cases
Want so see more of our work? Click on the button below and see how other organizations succesfully use VIXY for their video content strategy.