Your own video streaming platform on web, tablet & TV
Launch your own corporate, sport, e-Learning or media channel.
VIXY provides a whitelabel video channel with support for subscriptions (SVOD), pay-per-view (TVOD) & advertising (AVOD) to give your users easy access to your exclusive video content.
License fee starting from €2.000,- / Mo
Request a demo or quote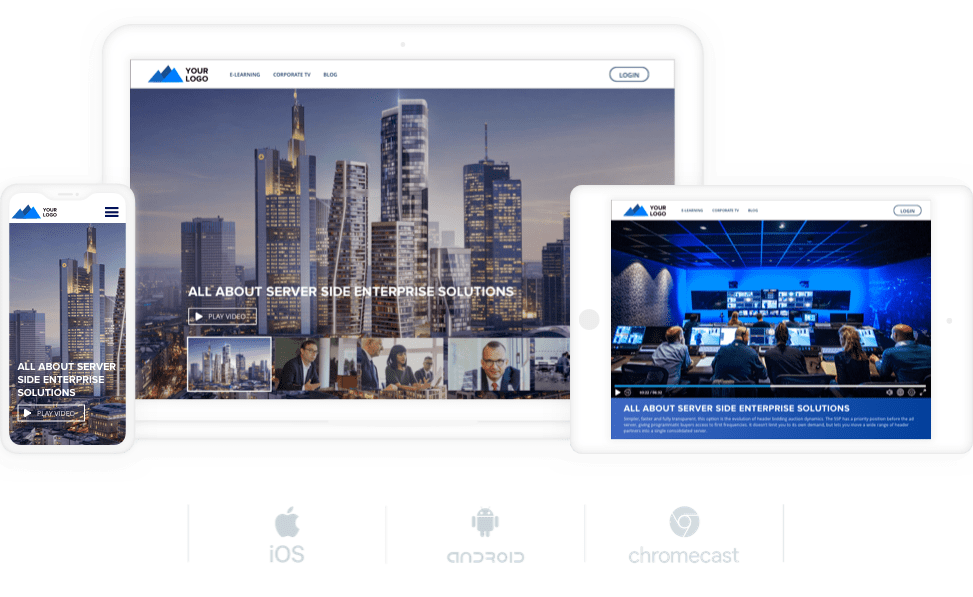 Business models
Subscriptions – SVOD
Pay per view – TVOD
Advertising – AVOD
Freemium (Free & Premium)
Sponsored content
Live streaming
Who uses it?
Video content owners
Media publishers
Film distributors
Corporate / Enterprise organisations
Educational institutions
Sports clubs & music labels
Highlights
Fully managed (SaaS)
White label: own branding & URL
Secure hosting
Payment integration
On demand & Live
Multi-screen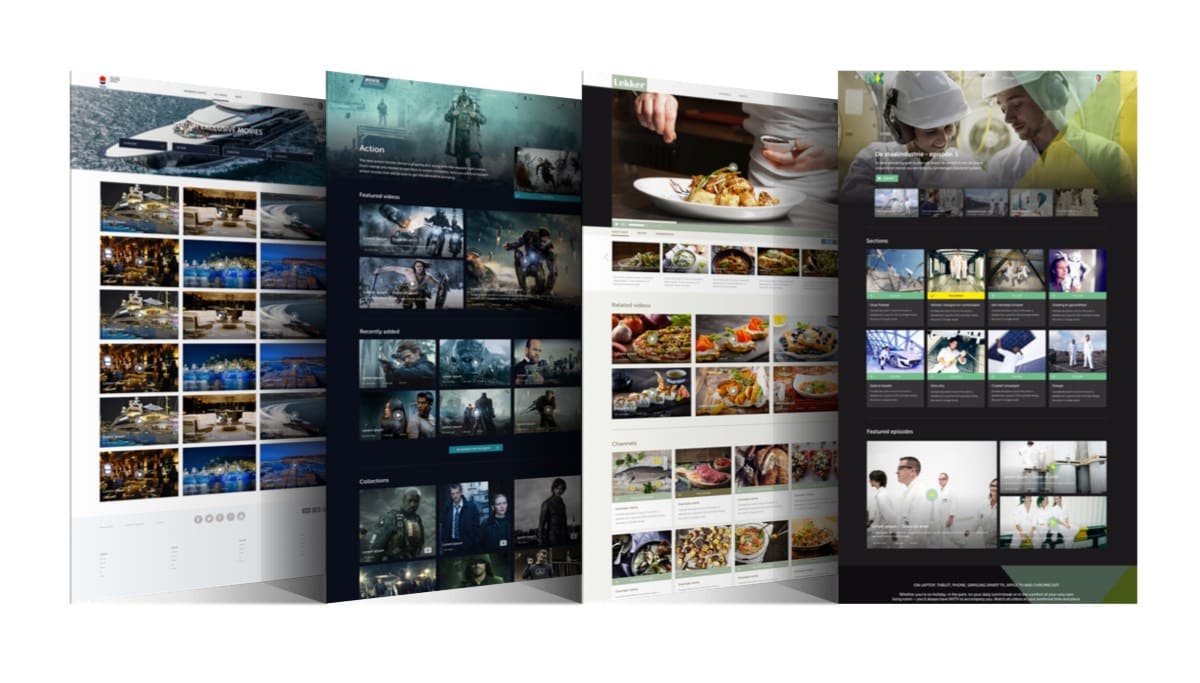 Own branding & good findability
The video on demand platform is completely white label and customizable to your corporate identity, with your logo and color scheme. This way, you offer the viewer a unique and consistent viewing experience on every device.
The online findability of your video channel is important to us. That is why we built our on demand solution in a way that the URL structure of the genres, series and videos can be optimally indexed by Google. Of course, we always implement our solution on your own domain name.
Choose a successful pricing strategy
VIXY is for content owners who want to generate income with their own platform in a professional manner. What pricing strategy do you use to bring your video content to your users? The VIXY video channel offers you the flexibility to use multiple revenue models side by side. Create your own succesful pricing strategy!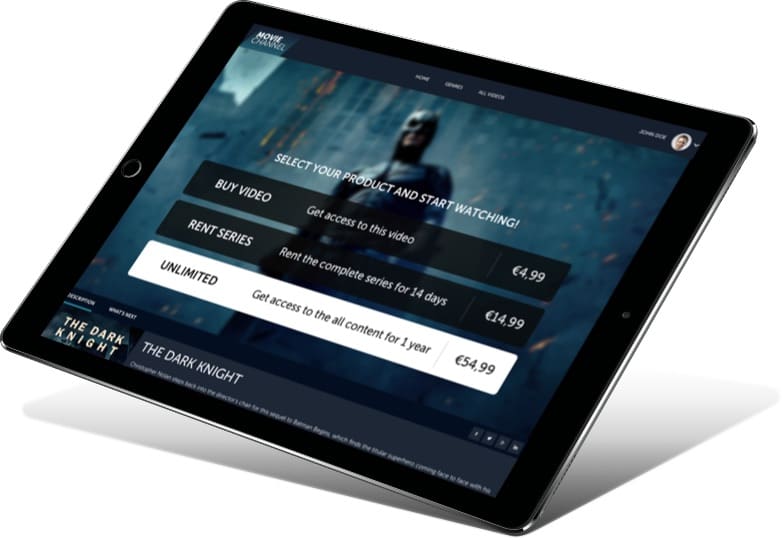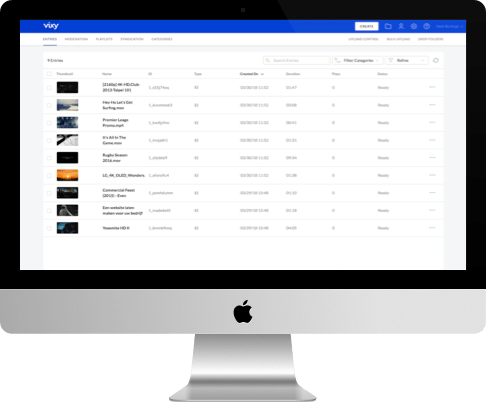 Managing & publishing made easy
Manage and organize your video content with ease in our management console. Uploading is fast and easy with drag and drop. Quickly add videos to subchannels, series and categories. Set when content can go live. Manage your content lightning fast on every device, wherever you are.
Subchannels, series and playlists
The on demand platform is structured in a way so that your users can easily subscribe to sub-channels. You can also easily create series or a playlist. This gives you the opportunity to offer individual courses and series to your users.
Determine your revenue model, set your prices and start selling your content!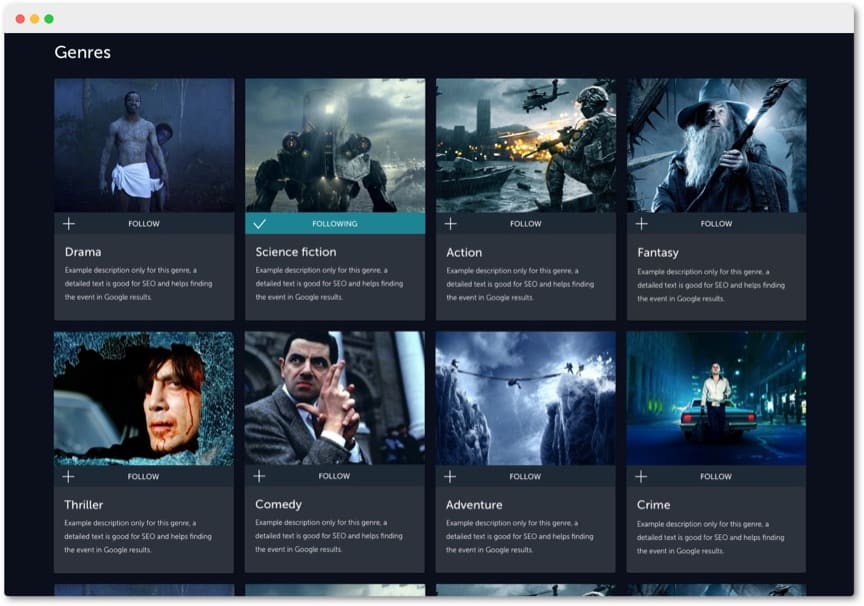 Analyze and improve
Get profound insights into your best performing videos, geographic playback and the most active users. The analytics give you insight into the registered users, subscriptions and the products the products that your users have purchased. What do they do exactly? What are they looking at? When do they view your content and for how long? Analyze their viewer behavior, improve your content based on your findings and make the experience better and even more powerful!
Features
Content management
Create sub-channels
User profile pages
Video recommendations
Filtering and search
Interactivity / calls-to-action
Content scheduling
Custom metadata
Social sharing
Publish articles
Video subtitles
Video trailers (free preview)
Access control
Video analytics
Optimized for SEO
Video API
Availability & Experience
TV Channel for web, tablet and mobile
Casting to Google Chromecast & Apple TV
Extendable with Smart TV/OTT Apps
Interactive video experience
Personalized design
Player branding
Delivery
Reliable VOD storage at NEP the Netherlands
Global CDN for superb video playback
HLS, HDS, MPEG-DASH streaming
Adaptive streaming and bitrate
Upload and encode content
Extra features
Single Sign-On (SSO)
Geo blocking / geo fencing
Live streaming
DRM
Monetization
Subscription based content (SVOD)
Transaction based content (TVOD)
Ads (AVOD)
Programmatic trading
Full intergration with Adyen
Payments via iDeal, Creditcard
Recurring payments
Customer support
Knowledge base / ticketing service
Bronze Service Level Agreement (SLA)
Silver Service Level Agreement (SLA)
Gold Service Level Agreement (SLA)
Custom SLA