Launch your own video on demand platform. Start selling films, TV shows, web series and more across multiple platforms.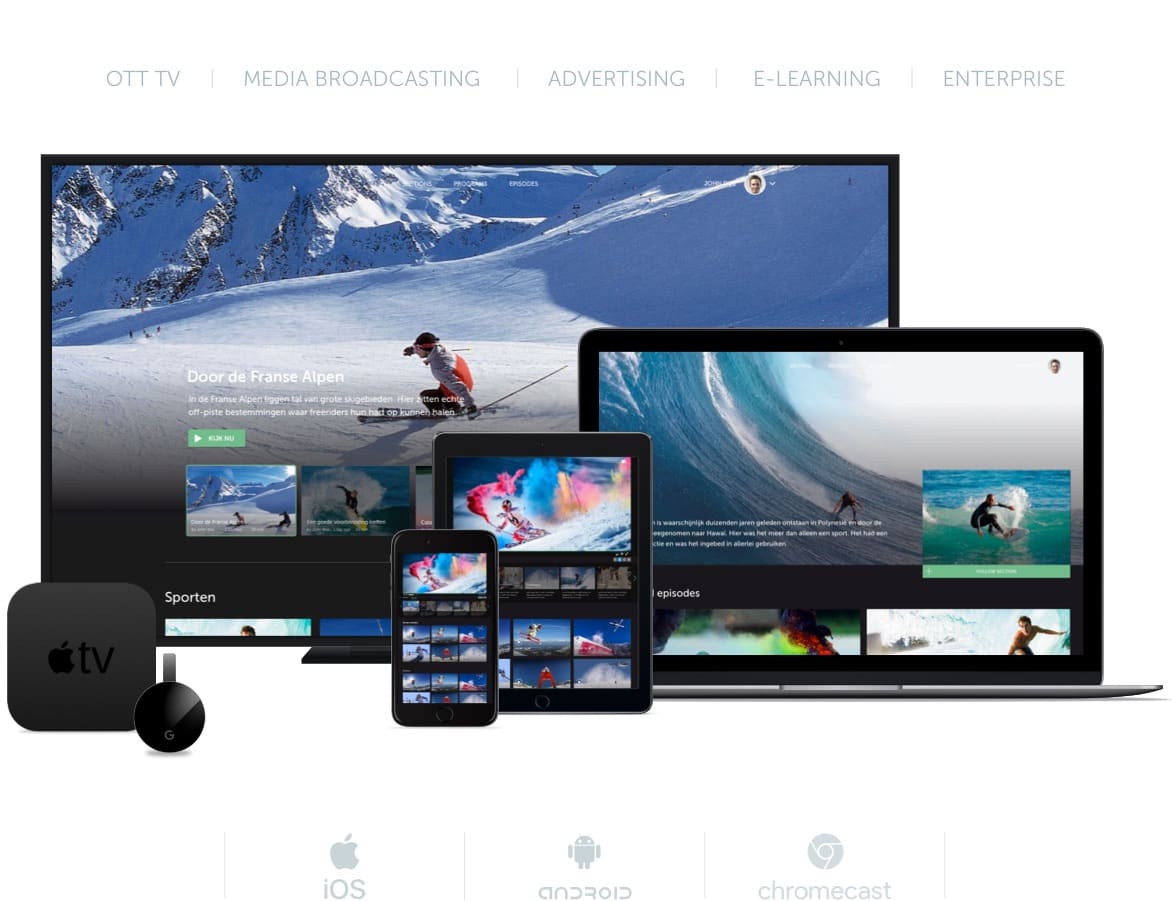 1. Promote new content
With the video channel, VIXY provides you with a video header in which you will be able to display your featured video content. Give your videos the spotlight they deserve and stimulate your users to explore your content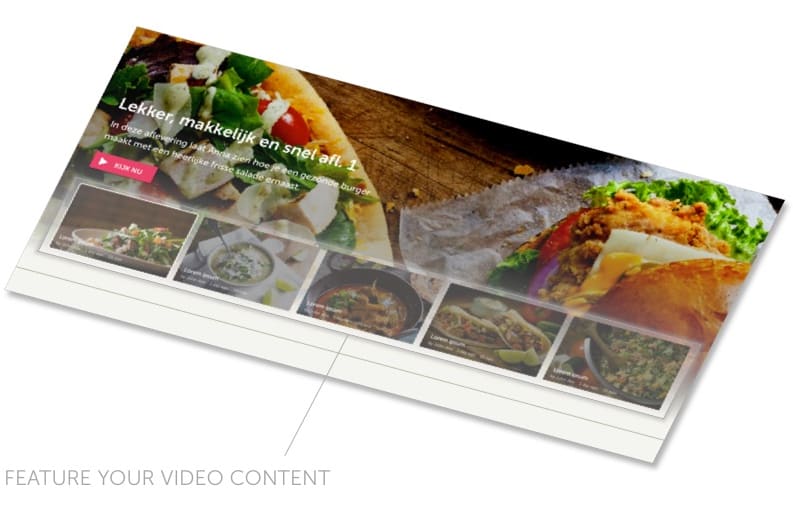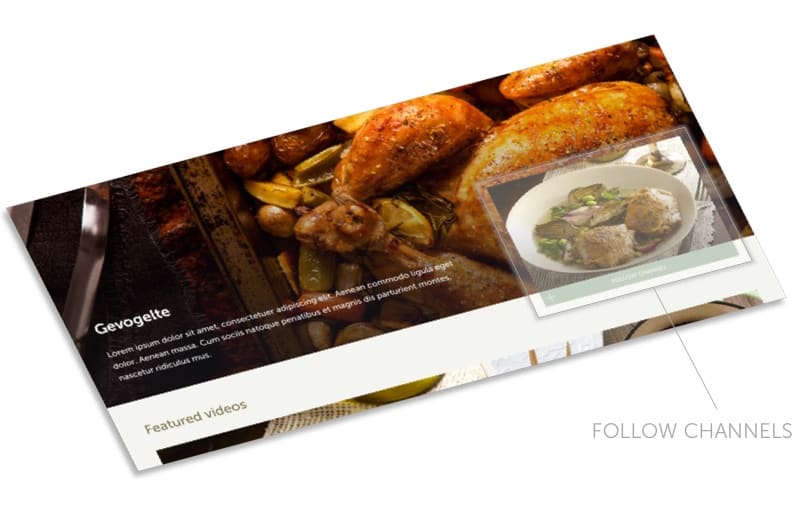 2. Follow favourite channels
Do you want to be the first to know when the latest episode of your favourite serie is online? Let users create an account and follow their favourite series, genres or stars!
3. Enjoy video recommendations
Discover new videos based on your preferences and interests. VIXY automatically generates a list with video content that fits the profile of the viewer. Smart playlists such as 'recommended channels', 'recommended videos from the channels you follow', 'last added', 'most watched' and 'my favorites' make it even easier to discover new content and quickly find the video you are looking for.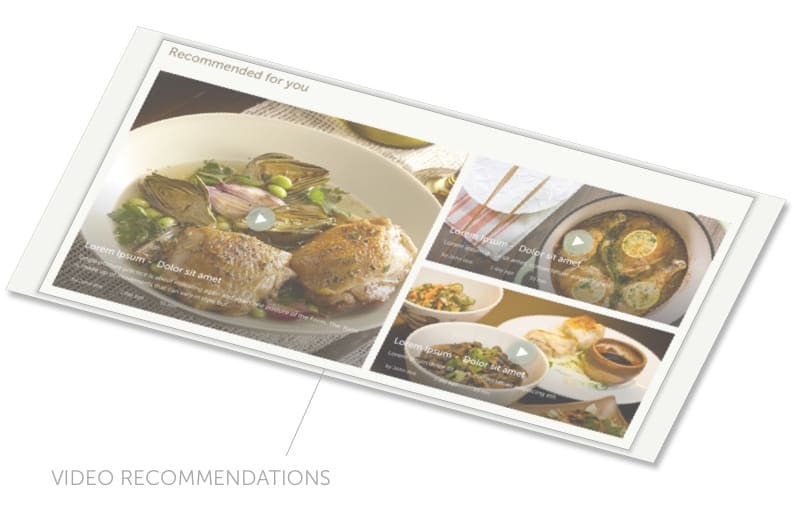 Unlock the full revenue potential of video-on-demand
Sell individual videos, video packages or complete sub-channels on a transactional (TVOD) or subscription basis (SVOD) and generate revenue with advertising (AVOD). VIXY is for content owners who want to open online revenue streams and run a profitable video-on-demand business.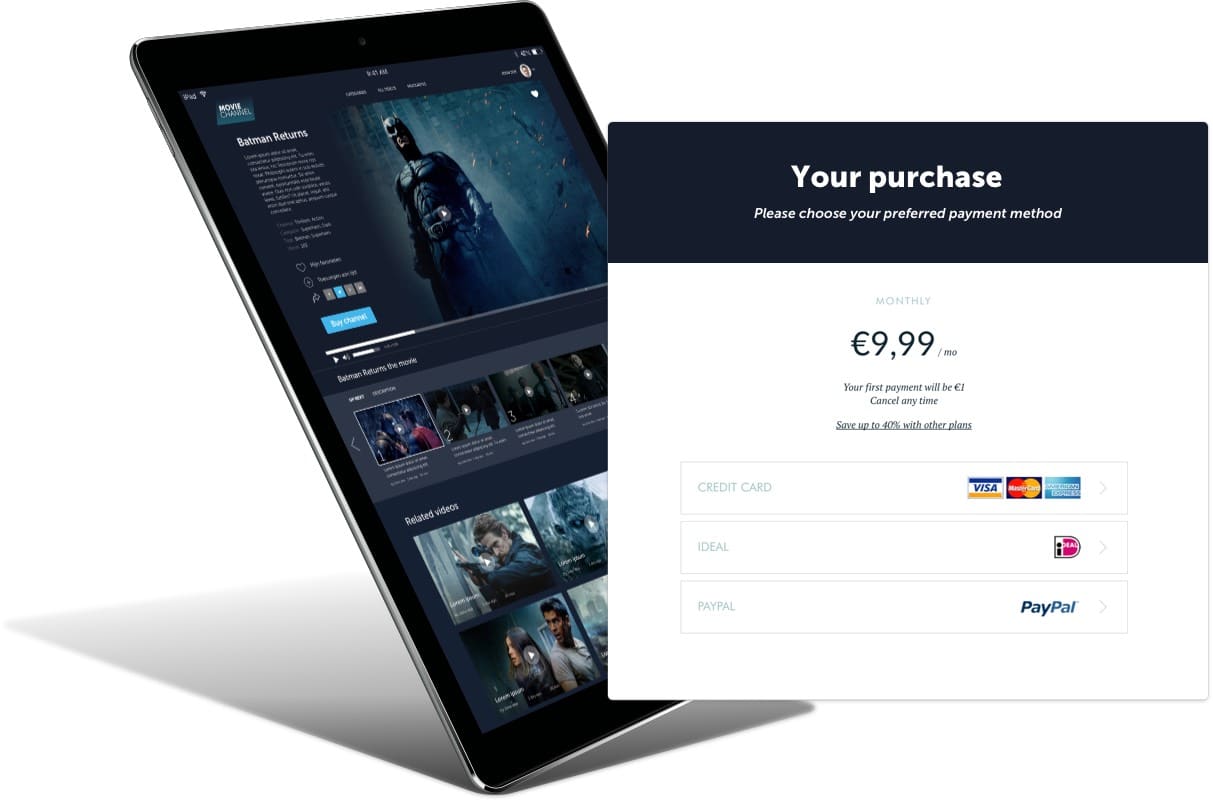 SVOD & TVOD
The channel is fully integrated with payment provider Adyen to accept transactions via iDeal, Creditcard and PayPal.

Full statistics on videos, members and subscriptions
Get in-depth insights into your top performing content, geographical video playback and most active users. Our analytics show you exactly what's going on with full statistics on registered users, subscriptions and what products your users have purchased.
State of the art hosting and delivery via our global CDN
Our state-of-the art VOD hosting platform at NEP the Netherlands combined with our global CDN guarantees the best possible viewing experience on every device, live and on-demand.
Your own branding
Our TV channel is completely white-label and customizable to match your brand and corporate identity. Available on all platforms for OTT TV, media broadcasting, advertising, e-learning & enterprise.