Recruitment videos: how to create a good video that attracts new talent
Finding good staff is not easy. Research shows that 72% of Dutch employers in 2019 had difficulty finding suitable people for vacancies, which is 4% more than in the previous year. As we mentioned in previous blogs about interactive videos, there is an increase in the number of views and uploaded videos on YouTube. The number of uploaded videos per minute increased by 40% (!) Between 2014 and 2019, according to research.
How do these trends come together now? With recruitment videos! We interviewed video recruitment expert Bram Tierie from Flipbase about using video as part of the recruitment process.
So what are recruitment videos exactly? 
There are two ways to interpret 'recruitment videos': videos made by the applicants or by the company. In the first case, recruitment videos are used as 'candidate screening'. In these videos, the applicants or candidates make videos in which they introduce themselves, as a kind of innovative form of a motivation letter. Today, we focus on the second form, which are videos from the company to brand your culture, as part of employer branding.
Think of it as a video in which a company introduces itself. The goal goes beyond a simple acquaintance or introduction as the company clearly shows where the candidate will work. A simple "this is who we are and what we do" will not be sufficient. For example, candidates want to see who they will work with, what the culture of the company looks like, and what values ​​the company holds dear. They want to know what working for the company entails beyond performing the tasks listed in the vacancy. This is called culture branding and is part of employer branding, which we just talked about.
In short: with a recruitment video, you give a look behind the scenes as a company with the purpose of letting the candidate know where he or she will work. This is why video recruitment is relevant for every industry; which applicant does not want to know where he or she will work before applying?
Good practice: both management and employees have their say. The setup is professional but still low-key and accessible.
Bad practice: although the explanation and setup are good and complete, this video is too long. Try to make your recruitment video a maximum of one minute.
Thanks to Flipbase!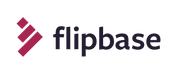 For this article, we had the pleasure of Bram Tierie interviewing, Flipbase's CCO. Why was his opinion important to us on this topic? Because Flipbase offers video technology that makes it possible to integrate video communication directly into existing processes and systems. This makes it easy for the organization to use video in multiple stages of the recruitment process, for both the candidate and the company. They fully integrate with the tracking systems of (large) companies, through which the flow and inflow of candidates is followed. It is safe to say that they know a thing or two about video recruitment!