Top 7 Video Marketing Trends to Watch Out for in 2022
People just can't get enough of videos. Given the influx of new and emerging technologies (read below) over the last decade, this is even more true now than it was a decade ago.
Which is to say that if you're not including videos in your marketing campaigns, you're leaving money on the table. In fact, 92% of marketers say that video plays a huge role in their digital marketing strategy – the highest percentage it has been since 2015!
Now this video marketing thing? It's not easy. With so many platforms, forms of media, and channels to choose from, where do you even start? How do you leverage videos in ways that will hold your target audience captive and make a significant impact on your bottom line?
To help you out, we did the research and rounded up the 7 video marketing trends that will help you dominate 2022 and beyond.
Dive right in!
1. Shoppable Videos
People now hate ads (or at least most of them). Given the prodigious amount of marketing babble out there, can you blame them? In this age where trust is at an all-time low, nothing makes people run for the hills faster than an intrusive, pushy advertisement.
That's not to say advertising doesn't work anymore. Show people an engaging video that speaks to their needs and you have a shot at catching their attention.
The problem with most video ads or marketing videos is there's often a disconnect between the video content and the shopping experience. When your video offers a separate experience from that of your product page, eCommerce site, or landing page, you're not going to hold your audience's attention long enough to make them want to buy.
This is where shoppable videos come in. As the term itself suggests, shoppable video is a platform that allows prospects to browse product catalogs or services and then make purchases without leaving the video. And with VIXY's new Interactive Video Software you can just do that: insert product images as clickable layers on top of your video and define various video shopping paths.
Dutch beauty & cosmetics brand Humen.nl in the Netherlands saw a whopping 1,416% increase in referral traffic to their website after a few weeks of using shoppable features on Instagram when they launched their campaign for collagen powder.
Given how modern consumers want seamless experiences from brands more than ever, expect shoppable videos to become even more popular in the coming years.
Want to see a shoppable video in action? Check out the interactive film below featuring the Nike Air Max Dia.
2. Data-driven videos
If you want your video marketing to bring in more qualified traffic and conversions, you have to put out videos that are timely and relevant to your audience.
And how do you create timely and relevant videos? By looking at the data, of course. Thanks to recent breakthroughs in artificial intelligence, machine learning, and big data, we now have access to all the search data we need to effectively create and distribute videos that our audience will care about.
By learning what keywords prospects are searching for and then optimizing your videos accordingly, you're not only creating relevant videos, but you're also making it easier for your audience to find them. But where to start with video SEO?
Before you start with the scripting and creation process, you should ask yourself the important question: what topics do people find interesting on Google and Youtube? You can find these topics easily by comparing search volumes in Google and Youtube for each keyword via tools like Ahrefs, SemRush or even Google Keyword Planner. Then, move on to the competition for each keyword: which tells you how many other businesses target their videos for the same keyword and how hard it is to rank your video high on Google or Youtube. The trick is to choose keywords with a high search volume (people search a lot for these topics in Google and Youtube) and low competition. This way, your videos are more easily ranked at the top of the search algorithm and you generate more traffic to Youtube or your website.
Tip: if you are just starting out on a new topic don't start with targeting broad terms having high competition. Instead target long-tail keywords or niches first as you don't yet have the authority yet to rank your videos high. So start with long form videos.
 For example, a new online yoga brand could start with creating long form content first like 'pregnancy yoga' or 'how to create a yoga habit' before creating more general programs such as 'Hatha yoga course'. When your channel and authority continue to grow with your created videos, it gets easier to rank for general terms as well.
As search algorithms continue to become more sophisticated, more businesses will invest in video SEO research and YouTube SEO (through long-tail keywords, video transcriptions, video tags, etc.) in the next year or so. We also recommend reading our latest article for optimizing your Youtube channel.
Want to start right away? Sam Oh of AHREFS provides an excellent breakdown of how to get more views consistently on Youtube or how to rank your videos high on Google and generate more traffic. And of-course you can always contact us for expert advice on video SEO.
3. Training Videos
Training videos have been around for as long as videos have existed. However, they're blowing up in popularity this year. Given how remote learning has become a necessity for most of us due to the pandemic, it's not in the least surprising.
For one thing, training videos are much more cost-effective than in-person training, this is even more the case if you invest in your own in-house studio like www.ekhartyoga.com and can scale up video production in no-time.
Once you've invested in a training video, you can use it as long as it is relevant to the needs of your students (instead of having to pay an instructor for every training session). Did you know Microsoft was able to save $13.9 million annually since they switched from classroom training to eLearning?
Studies also show that video-based learning is miles better at boosting retention than traditional training methods. And given the wide range of video features (screencasting, animation, AR/VR, inlay, etc.) available out there, video has become a much more versatile medium, allowing you to get your message across in more memorable and impactful ways.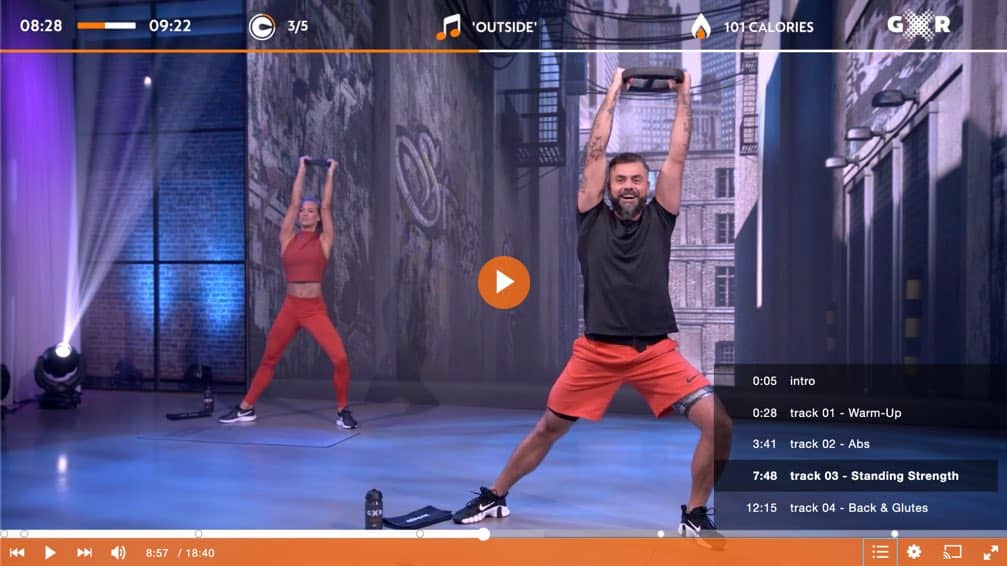 4. Personalized Videos
If you're not showing your target audience that you care about them and their needs, they're not going to give you the time of day.
In fact, a 2018 Pulse Check survey conducted by Accenture shows that 91% of consumers are more likely to buy from brands that recognize them as individuals and give them relevant offers. Another Pulse Check survey conducted by the same company also shows that 56% of consumers are more likely to shop at a retailer that mentions their name and knows their purchase history.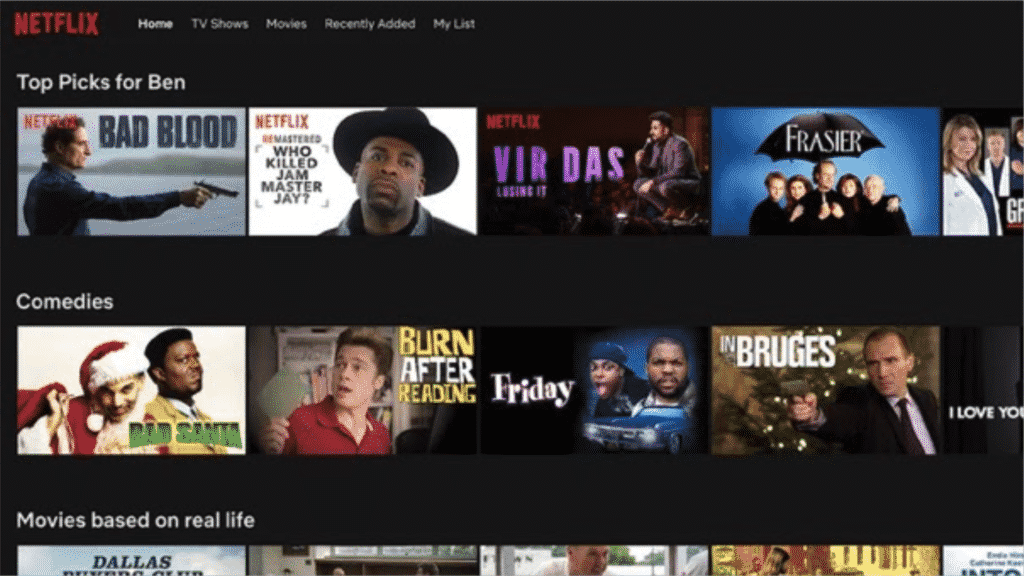 You want your prospects and customers to care about what you have to say? Personalize your videos!
But mind you: Delivering personalized videos goes beyond addressing customers by their first name. There's no shortage of tools out there (CRM software, analytics tools, etc.) that can help you capture user or customer data which you can use to personalize your videos (or any marketing message for that matter).
Besides, there's no shortage of video platforms out there that allow you to create and distribute personalized videos easily.
5. Live Videos
The live streaming scene is growing faster than ever. Given the inexpensive equipment required to produce live videos and the number of live streaming platforms available on the web, there's no reason to believe the trend won't continue for a while longer.
Due to the coronavirus pandemic, the popularity of live streaming has reached new heights. No wonder the live streaming industry has grown by a whopping 99% between April 2019 and April 2020.
No surprise there. Considering the social distancing measures that were put in place to combat the spread of COVID-19, people have turned to live streaming to cope with the "new normal," whether it's concerts, online business events, remote workshops, live health classes, and more.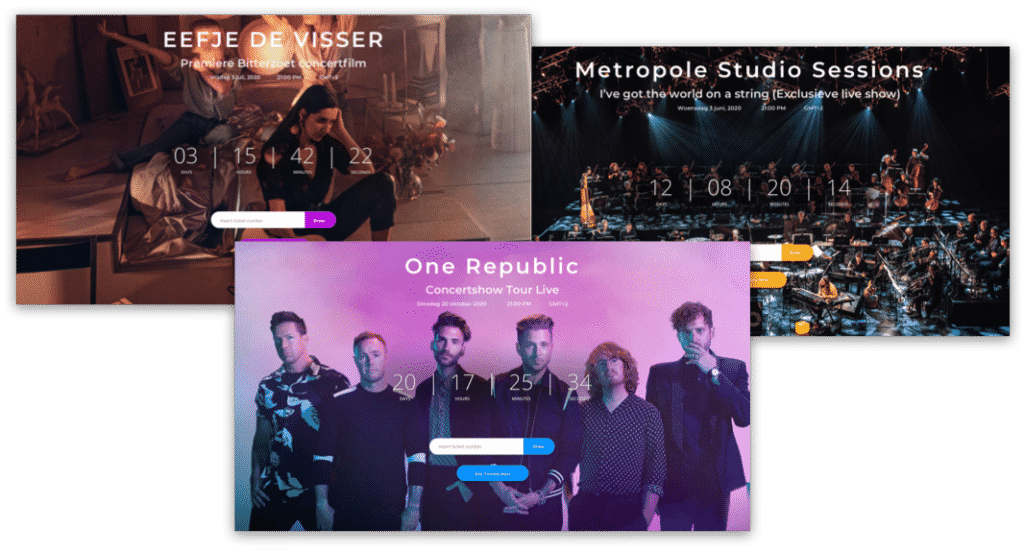 At VIXY, we also notice a big spike in requests for streaming live events from both educational companies and sport & media organizations. With limitations for attendees set to a maximum of 30 people in the Netherlands, many businesses are forced to use live streaming platforms to increase their reach and maximize engagement.
6. Immersive videos (360/AR/VR)
If you want to engage and hold your customers' attention, you have to use something that will engage their five senses.
You can serve them immersive content through AR/VR and 360-degree videos, for starters.
Because let's face it, when you're able to provide your audiences with a virtual environment they can explore and interact with, you're more likely to have their undivided attention.
360 videos are nothing new (YouTube started introducing them in 2015). Chances are, you've encountered at least a few of them on your social media feeds. Moreover, the AR market, which was estimated to be worth $11.14 billion in 2018, is predicted to be worth $34 billion by 2023. With so much untapped potential in the technology, it's not hard to see why.
BMW UK made quite a huge impression in 2016 when they released a 360 video that captures the experience of driving a BMW at a breakneck speed (without the risk of receiving a ticket!). The video garnered over 3.5 million views, 11,000 likes, and over 2k shares on Facebook videos in just two months.
If there's something the above example shows, it's that immersive video content allows you to put your prospects and customers in the driver's seat (no pun intended). In other words, it allows you to engage your prospects and customers in ways that are authentic, accessible, and exciting, which leads to higher conversions.
After all, the future of content marketing is about putting customers at the heart of the brand experience, and immersive videos are the perfect platform to accomplish that
7. Social Media Stories
Social media Stories are the rage these days. Unless you've been living like a hermit for the past few years, you've probably encountered them at least a dozen times while mindlessly scrolling through your social media feeds. And the way things are going, it looks like we're going to see more of them for a good long while.
The fleeting nature of Stories is a big part of what makes the short-form video format a popular marketing tool for brands. Because they last only for 24 hours, they add a layer of urgency and spontaneity (FOMO, anyone?) you can't get from typical Facebook or Instagram posts.
Instagram stories and Facebook stories are also incredibly immersive and interactive. On top of the full-screen experience, Stories give you a full arsenal of fun tools like Question stickers, Emoji stickers, reactions, and more, providing you with many opportunities to showcase your brand personality and shore up customer engagement.
The best part? Instagram users are always up for engaging with Story content, even if it's coming from brands. In fact, a recent Facebook, Inc. survey shows that 62% of users say they have become more interested in a brand or product after seeing it in Stories!
No two ways about it. If you want to create a truly immersive brand experience that will resonate with your target audience, you'd do well to leverage Stories in your video marketing campaigns.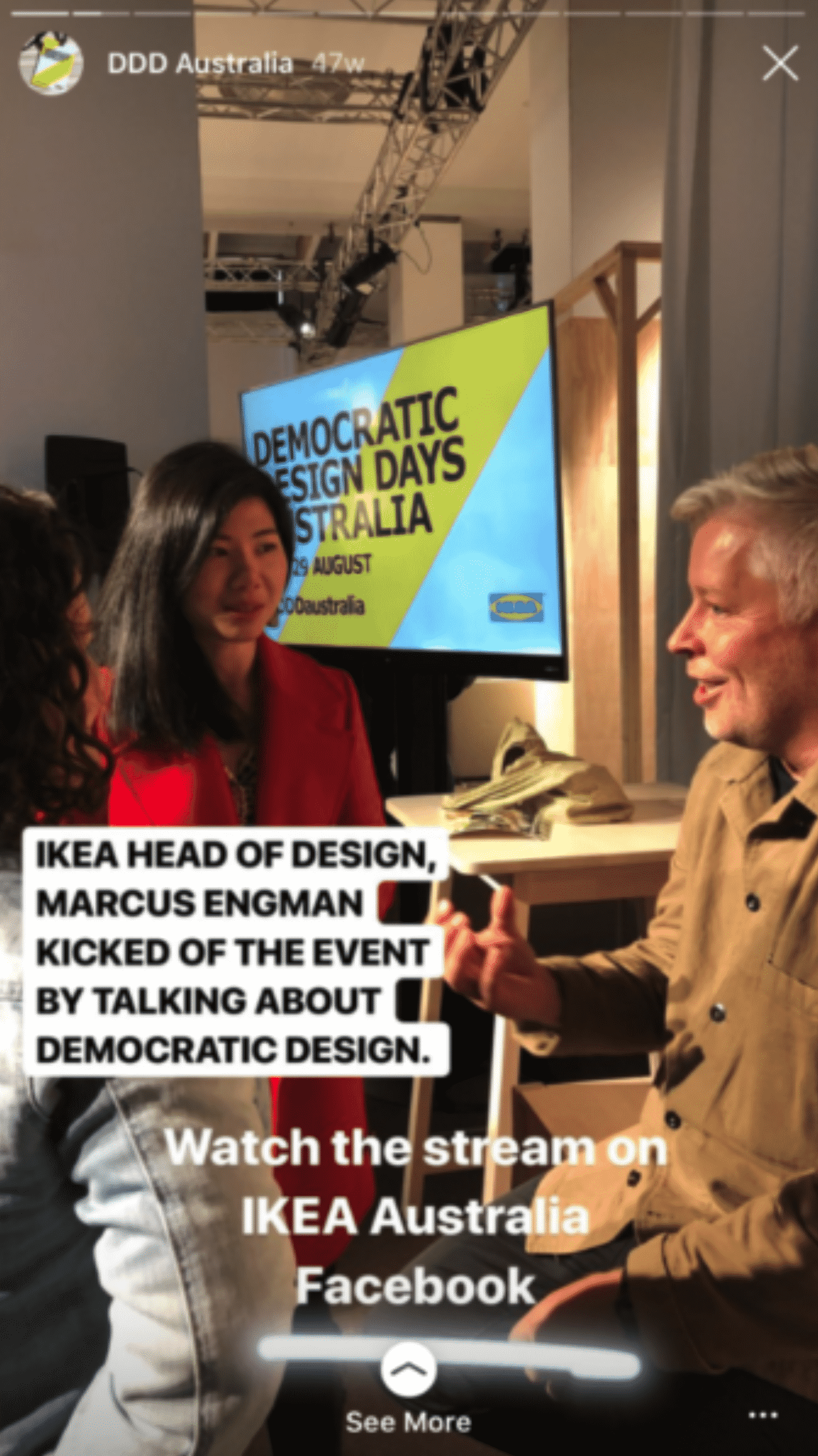 What else: Influencer marketing
Influencer marketing refers to the practice of partnering with influencers, individuals who have a significant following on social media or other online platforms, to promote a product or brand. The idea is that by partnering with an influencer, a brand can tap into the influencer's audience and reach a wider audience than it would be able to through traditional advertising methods.
Influencer marketing can take many forms, including sponsored posts on social media, product reviews, brand mentions, and more. The goal of influencer marketing in 2023 is to build trust and credibility with the influencer's followers, and to drive engagement, traffic, and sales for the brand.
One of the key benefits of influencer marketing is that it can be highly targeted, as influencers tend to have a specific niche or area of interest that their followers are interested in. This allows brands to reach a highly engaged and relevant audience, which can lead to more conversions and sales.
Another benefit of influencer marketing is that it can be more cost-effective than traditional advertising methods, as influencer partnerships can be negotiated on a project-by-project basis, rather than requiring a large upfront investment.
Overall, influencer marketing can be a highly effective way for brands to reach a wider audience and build trust and credibility with potential customers. However, it's important to choose the right influencer and to have a clear strategy in place in order to get the best results.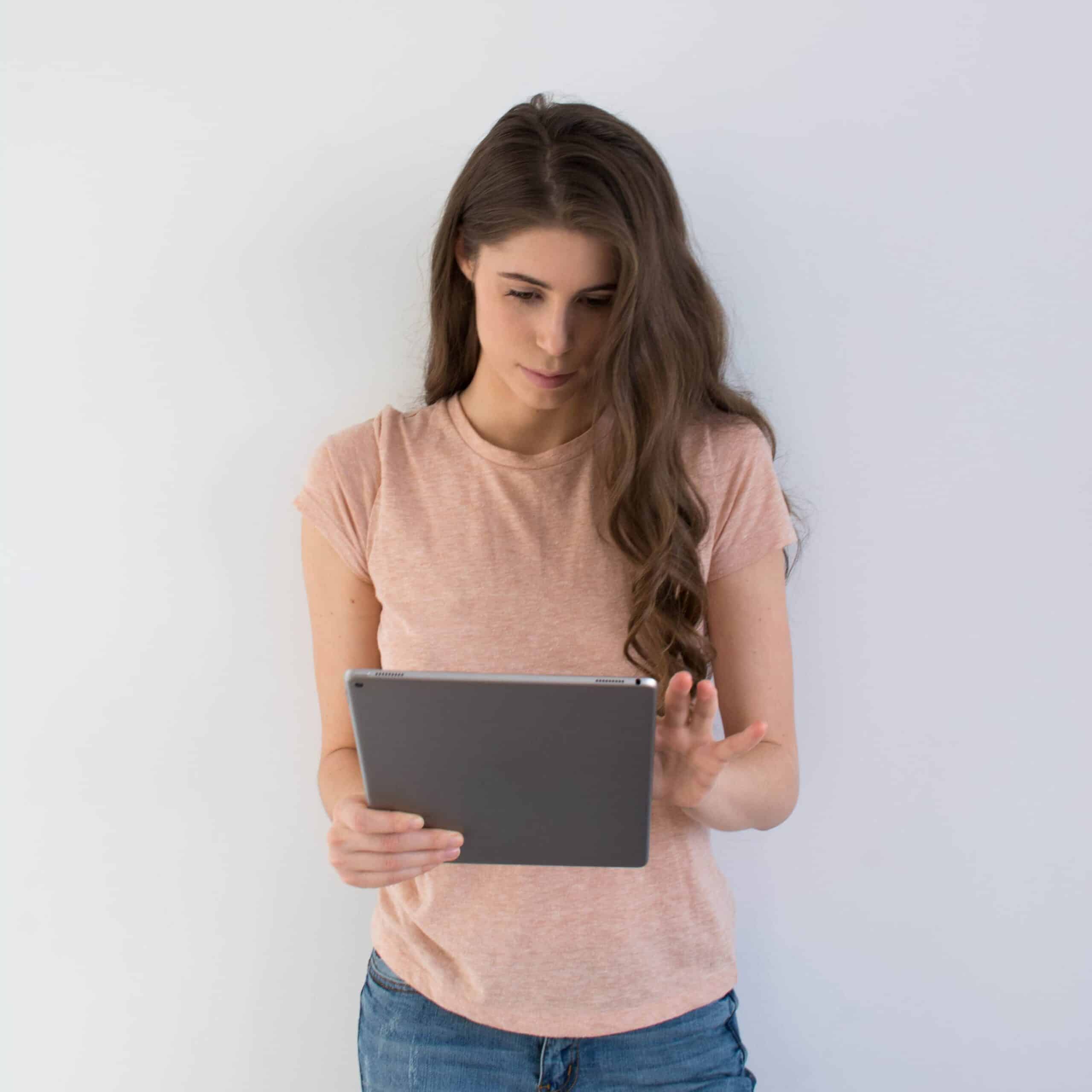 Final Word
Overall, the trend in video marketing is towards more personalized, engaging, and immersive experiences for the audience.
We live in interesting times, and in a world where everything is always changing, you have to stay ahead all the time. It's not going to be easy, but as long as you stay connected with your audience and remain focused on their needs, you already have the battle half-won.
Need a video platform that empowers you to engage with your online audience, whether live or with on-demand content? Do you want the most comprehensive set of online video management, publication, distribution and monetization tools? Request a demo for VIXY Online Video Platform.