 NCOI integrated the VIXY Video Platform with their current LMS. NCOI increases the knowledge, skills, and capabilities of working citizens with the support of video.
View product
NCOI integrated the VIXY Video Platform for storing, publishing, converting, selling, and analyzing video content.
You can use the video platform to share information and train your employees. You can also easily integrate our solution into your current Learning Management System (LMS).
About NCOI
NCOI is the largest educator of the Dutch workforce and offers professional education courses and trainings. Each year, NCOI increases the knowledge, skills, and capabilities of tens of thousands of working citizens with the support of video.
NCOI wants to strengthen the Dutch workforce with video learning
Is time an issue? Do you want to develop your skills at the times that work best for you? Online Academy is here to help. Online Academy is a new form of learning that uses a smart method. In modules of just a few minutes, you learn something new each day. Furthermore, with video learning, you have total control. Was there something you did not understand the first time around? You can watch the video again at your own pace.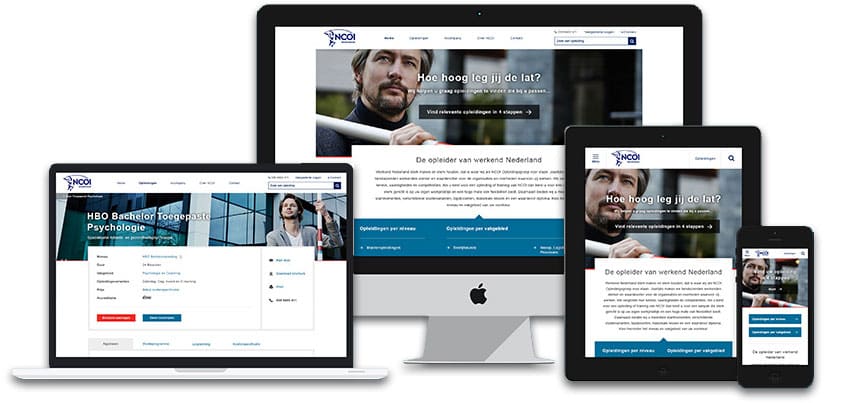 One central video database for the entire NCOI Group
NCOI was looking for an accessible video management solution for the extensive database of all the NCOI labels. The videos can be found quickly in VIXY using the title, description, category, tags, or metadata.
With its comprehensive user management functionality, NCOI can easily set up editorial workflows. This allows the various labels to upload video content themselves, which are placed online quickly after being checked by the managers. VIXY offers a scalable platform that grows with the organization, which applies to both the number of videos stored and their delivery via a worldwide Content Delivery Network (CDN).
The integration of video within NCOI's LMS system
Every process within the VIXY video platform is accessible via the API. This is why NCOI integrated the video management solution into its current learning environment. This prevents students from having to adapt to a new system and allows them to start working with video right away.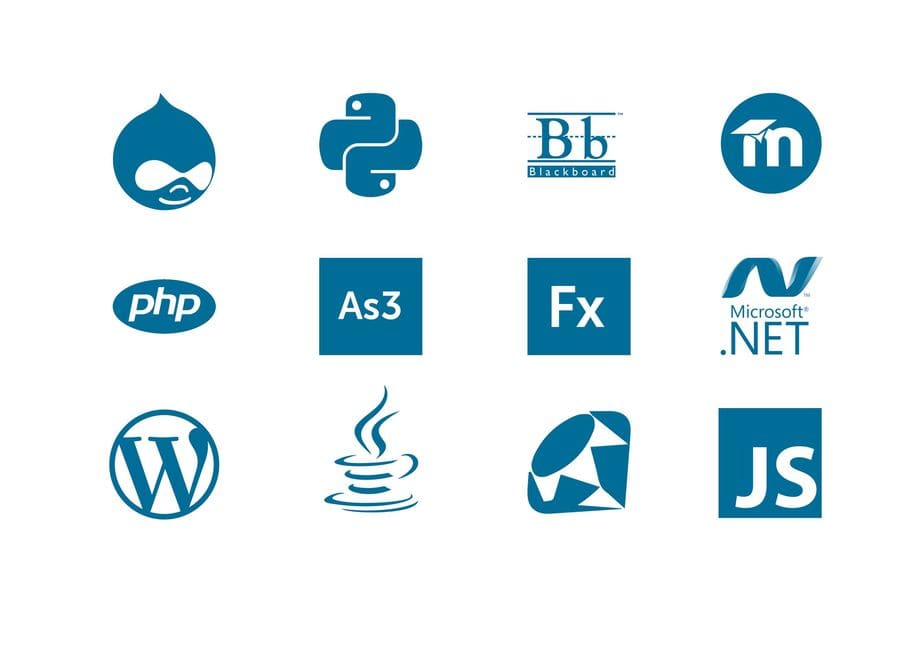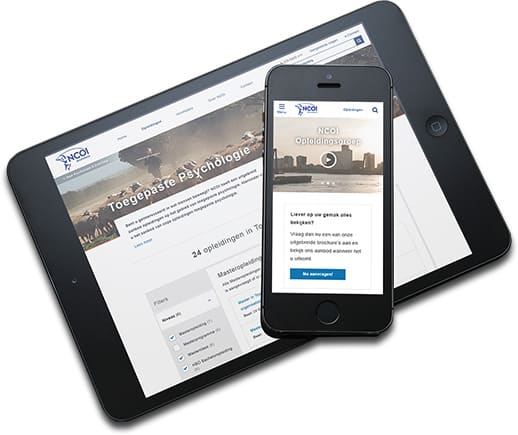 Video learning on any device: laptop, tablet, or telephone
Thanks to VIXY's fast and reliable video player, NCOI delivers its videos seamlessly – regardless of the device the viewer is using. Support for all devices through an HTML5 player is a core requirement. This allows students to follow online training sessions, when and where it suits them.
Offering protected video for E-learning
NCOI utilizes valuable video content that should only be available to students. Video is an integral part of NCOI's business model and the training of its employees. The VIXY video player monitors whether the viewer is authorized to view the video each session using the database. If not, the video is unable to be viewed. Access to videos can be determined by: territory, country, IP address, specific time frame, and advanced server-side security profiles.
The videos are hosted in our data center in the Netherlands. NEP The Netherlands in Hilversum meets the requirements of the international information security standard on (ISO27001).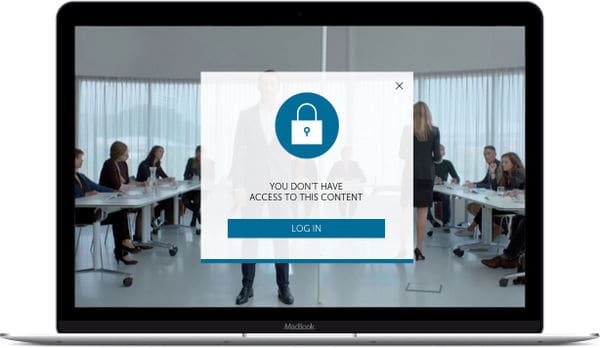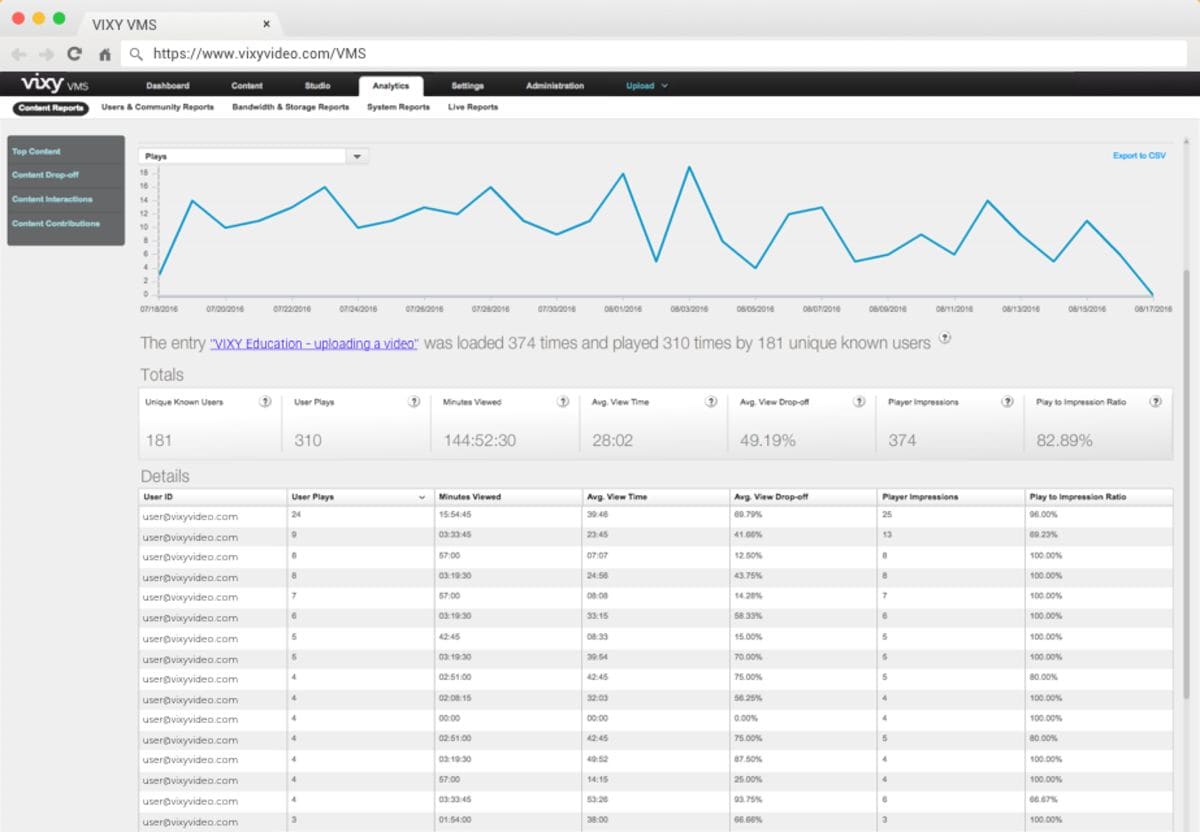 Video statistics at the student level
By linking user profiles to the VIXY video platform, NCOI can see how often a user watches a video and whether someone has finished watching the entire video. This is crucial information for shifting direction promptly and obtaining maximum results from the video platform, but also for ensuring that employees have completed viewing videos required for accreditations.
Request pricing
Feel free to request our pricing and see which plan will be the best fit for your business.
Or contact one of our online video experts. We'd be happy to give you personal advice about how you can get the most out of your video content.
More client cases
Want to see more of our work? Click on the button below and see how other organizations successfully use VIXY for their video content strategy.