What to consider when organizing a successful live broadcast?
When you're a communications manager, there are moments when you want to communicate with as large an audience as possible, without having to gather everyone at the head office. A live broadcast, also called a 'webcast', can be a good solution. But what is a webcast and what to consider? Ferry Helder, Client Manager at NEP, explains it in this blog.
Smarter appeal to a large audience
Sometimes, as an organization, you have to address a large audience all at the same time – perhaps to meet certain obligations, to address customers or intermediaries, or to strengthen your internal communication. Let's say, you're presenting your annual figures, hosting a corporate event, watching the CEO's New Year's speech, or introducing the new HR Director.
A picture says more than a thousand words
Getting everyone from your organization or beyond to go to the head office to share that important message would be great, but that is unfeasible for most organizations – for financial, logistical, or efficiency reasons. Of course, you can choose to send out a massive press release or internal memo to the world. Or you can share the figures in a long annual report on your intranet or website. But in a world where visual content is becoming increasingly important, airing a webcast is a wonderful tool to ensure that your message actually sticks. After all, we absorb visual information no less than 600,000 times faster than text.
Curious how we recently made the Hardt Hyperloop live event a great success? Have a look at the case:
So you have decided on a webcast… and then what?
A webcast is a broadcast that is aired live via the internet, social media, or intranet. The broadcast can be viewed on a large screen, a laptop, or a mobile device – sometimes also afterwards. You can visually support the broadcast with a PowerPoint presentation, for example. This sounds a lot easier than it actually is, since there is a lot involved.
First and foremost, your content should be in order. No matter how fantastic the technology you use, if the content is not there, no one will be happy. As a communications manager, this is a piece of cake. But how do you ensure that everyone can watch the webcast at the same time, from Amsterdam to Tahiti, without immediately affecting your online environment due to the required bandwidth? How do you impress the viewers and amaze them with your content? And how do you measure how many people watched your broadcast and for how long? In short, how do you measure success and how do you achieve your marketing communication objective?
Focusing on the message
We translate techniques from the television world to the corporate screen. We have been doing that for years. Our relationship with the customer is paramount, so that we can think along and switch quickly if required. We can guide you through the entire video content process from A to Z, so you can focus on what really matters: the message.
Curious?
Curious about what we can do for your organization? Feel free to contact us – without any obligation. We are happy to think along with you.
Our new services
Corporate event registration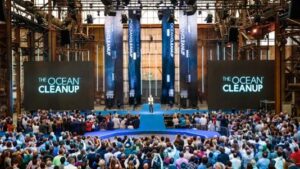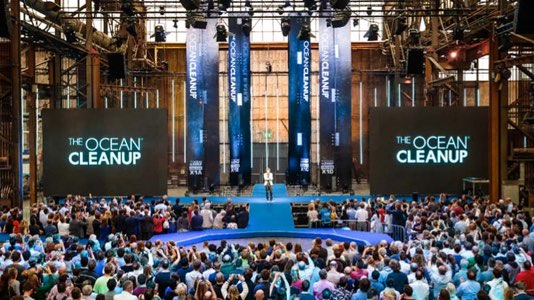 In-house production studio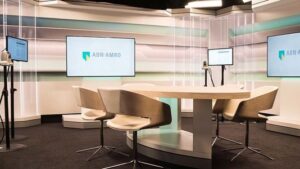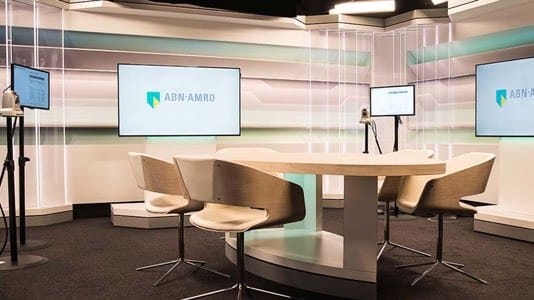 Webcast & webinar