Youtube marketing for organizations: This is how you create a successful strategy (based on cases and examples)
Youtube can no longer be ignored in the video world, nor as a social media channel. But can you use Youtube videos as a marketing tool? And if so, what does a Youtube marketing strategy look like? We interviewed Eugène from influencer marketing agency Fantube to find out what a successful Youtube strategy looks like.
Want to read more about Fantube and what VIXY has meant for them?
Youtube within your video marketing strategy
The difference between Youtube and VIXY
You know both VIXY and Youtube very well. What exactly is the difference between Youtube and VIXY?
"The big difference is the goal. Youtube is for promotion and awareness, while at VIXY it is about conversion and commercialization. They are both important to our marketing strategy. Youtube is the second largest search engine after Google, but people stick to the Youtube videos, so you won't get them to your website. As social media marketers, that bit of conversion is actually quite important."
What advantages does VIXY have over Youtube?
"I can think of a few things.
Great security: our videos are protected and well-secured with tokenized video delivery. We have more control over our video content and the viewers compared to Youtube. The content is really ours, while on Youtube you issue a non-exclusive license for the re-distribution and promotion of the video content. This is not the case with VIXY.
GDPR-proof. The online video platform of VIXY works entirely according to the GDPR legislation. Videos at VIXY are exclusively stored on servers in the Netherlands (European territory) with ISO-27001 certification. Because of the personal videos we have, this piece of privacy is very important to us.
Paywall options: a paywall is not possible with Youtube and it is not possible to offer paid videos, but this is an essential part of our strategy. This option is therefore very useful for our social media marketers.
Possibilities for personalization and branding: as I just mentioned, the website visitors are not directed to other sites such as Youtube, so you can keep them longer. There is also no VIXY watermark in it, which makes it look much more professional. Besides, no recommended videos are shown, as is the case with Youtube. This makes it easier for us to personalize and brand the video player.
Management options: the structure of roles and rights of VIXY is more extensive, allowing us to collaborate with the entire organization in the media library.
Interactivity: Youtube does have some options for interactivity, but they are limited. Interactive videos are really the focus of VIXY.
Integration options: VIXY also has an extensive video API with which you can integrate all components separately, so that we can use VIXY as a backend video platform behind our own application.
Extensive statistics: VIXY's statistics are much more extensive. This also gives us insight into viewing behavior, look-through ratios and conversion ratios."
So VIXY and Youtube don't get in each other's way, but actually strengthen each other?
"Yes, exactly. They just have different goals and fulfill different functions within our marketing strategy. Youtube is a social media channel, so Youtube videos are essentially content – while VIXY takes care of that bit of personalization, monetization and branding."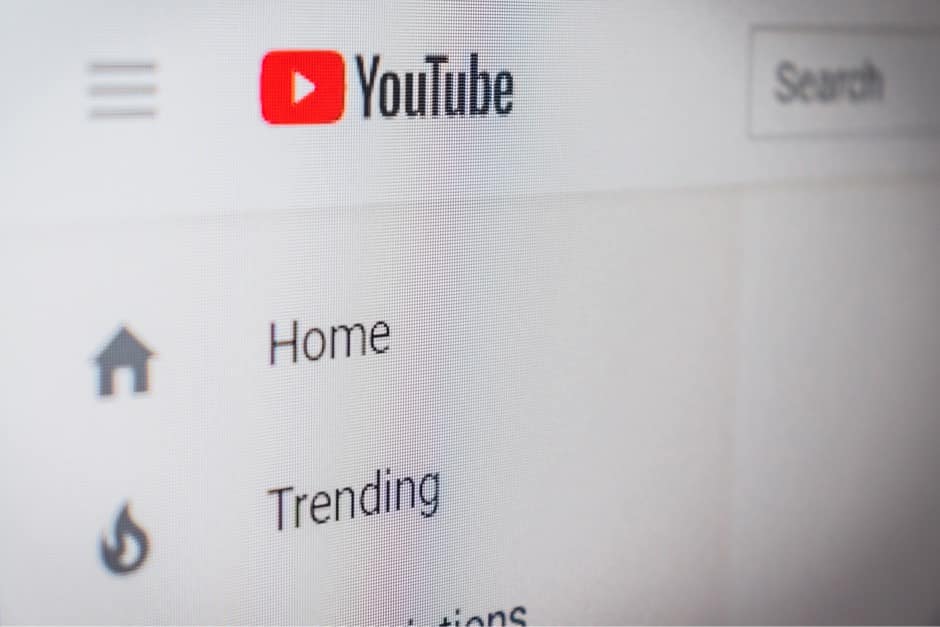 Using Youtube for content marketing
What are the limitations of Youtube?
"A Youtube video remains an outgoing link to an external website – the Youtube website. Other social media platforms such as LinkedIn punish outgoing links in their algorithm. If you share a Youtube video, it is shown less often, as LinkedIn wants to keep the users on LinkedIn. For videos on your own website or a social media channel, Youtube videos are therefore less suitable and it is more convenient to use the video function of the platform itself."
But how does the commercial part of Youtube work? How can you earn on Youtube?
"Youtube works with contracts, which you can get as a partnership. The Youtube strategy is to automatically place advertisements. If you have interesting content that a lot of people watch, Youtube will place ads. There are different types of advertisements. The highest-paid is a 10-second ad at the start of a video that the viewer cannot skip. The most popular is an ad that viewers can skip and where the Youtubers can decide for themselves at what time of the video the ad is placed – for example at the beginning, in the middle or at the very end. A Youtuber can decide for himself or herself whether or not a video is monetised and therefore contains advertisements."
Getting started with a Youtube marketing strategy
If people want to use Youtube marketing, where do you think they should start?
"We roughly distinguish two variants in a Youtube marketing strategy.
The first variant is to start a Youtube channel and create your own content. A good example is Coolblue, that makes instructional videos such as disconnecting a washing machine or installing a dishwasher. ING also has a carefully thought-out video marketing strategy. For example, their video marketing consists of tutorials about Rembrandt, interviews about investing, or tips and tricks for their app. But maintaining and creating content is neither easy nor cheap. For the creation, they have to hire Youtubers and properly devise and execute their marketing strategy."
Coolblue has an entire Youtube channel filled with instructional videos, which make it easier for customers to use the products.
And what is the second option then?
"The disadvantage of the high costs for maintenance and creation brings us to the second variant: influencers. As a brand, you can choose to hire influencers who will take care of both the creation and the reach. You then have your own channel, but the content creation is done by influencers. Nerf, for example, does this and it works very well for them."
But how can people make that choice? What considerations are there?
"It all depends on what their goal is. At Coolblue, for example, the goal is to instruct people how a certain product works. The number of views on the video does not matter; if it helps the buyers of a particular product such as a washing machine, their goal has been achieved. Some companies find it important to have their own channel and then Youtube video marketing with influencers is less suitable. For certain companies, it is also important to be present on social media platforms. Social media marketers within the company can then post the content crossmedia, so that people know what your company does. I cannot name one of the two variants as 'always the best'; companies and their video marketing goals differ too much for that."
Increasing traffic with Youtube videos
SEO is about how you rank in Google, right? What does Youtube have to do with that?
"Youtube is the second most used search engine after Google. There are a lot of Youtube channels and Youtube videos; the database is huge and keeps growing. That is why Youtube's function as a search engine has grown. Findability on Youtube is therefore also becoming increasingly important."
How do you ensure that you as an organization can be found on Youtube?
"This often overlaps with how well you rank in Google. Execute proper keyword research in advance, in which you investigate which tags or keywords you want to be found and your target audience is looking for. But it is mainly about the content: good Youtube content is key. Strong content will make you easier to find."
Do you have any advice in terms of copywriting or text?
"The description of the video must explain briefly and straight to the point what the video is about, so that viewers immediately know what the Youtube video is for them. Sometimes it is also useful to mention the target audience, so that people don't waste time watching a video that was not made for them and that is of no use to them. You can also insert relevant links here like a link to the website, a particular product mentioned, or other relevant videos. These things don't seem to be directly related to how well people can find you online, but as I said, good content and an optimal user experience are essential for your findability on Youtube. A good Youtube marketing strategy goes further than just 'nice videos'."
And what else can we do to optimize that user experience?
"The title and thumbnail of the Youtube video must look good, connect with the target audience and the goal, and really say something about the content. If we take the example of Coolblue again: if you read their titles and look at the cover image, you immediately know what it is about and what it will do for you. It's informative and descriptive yet triggering. Visual content such as video content is gaining in popularity, especially among millennials. That's why everything has to look good if you want to have a successful Youtube strategy."
A successful Youtube marketing strategy
What types of videos work well on Youtube?
"Youtube videos that have a clear storyline or instructional videos work very well. Of course, this depends on your target audience, but most Youtube users are between 20 and 50 years old. A catchy story then really resonates, because then people can follow it well and there is a clear beginning, middle, and end. Entertainment videos work well for the older target audience. Which type of video you should choose also depends on your corporate image. What image do they want to convey? That should be the starting point for Youtube content creation."
Campaign that Fantube carried out for DubbelFrisss, using two influencers.
Can you give an example of a successful Youtube campaign that you have done?
"We think it is important that the creativity and reach of the influencer can be expressed in a campaign. It starts with a brand that has an idea to promote a product, in this case the Dutch beverage brand DubbelFrisss. Fantube now knows DubbelFrisss pretty well and knows exactly what fits the brand and what doesn't. Fantube started looking for an influencer that really fit the brand and that has become Don de Jong & Celine Dept, en Michiel Callebaut. Because of the long-term cooperation that Fantube focuses on, the influencer feels much more connected to the brand. As a result, these influencers posted more content than was promised, which results in more awareness for the brand."
Do you also have an example of a corporate customer?
"Yes, we did a Youtube influencer marketing campaign with the Dutch bank Rabobank. The aim of the campaign was to inspire young people, but it also had an educational aspect. We used storytelling because of the young target audience. Influencers were used to share fun stories with their large target audience. We thought it was important that the influencers really connected with the brand. The person who executes it must be truly familiar with it, otherwise the Youtube videos will not catch on and the Youtube marketing strategy will fail."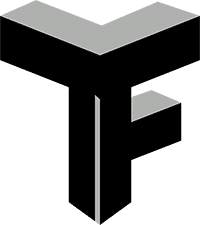 As a VIXY customer, you can contact Fantube if you want to collaborate with influencers. For example, using influencers for a social media campaign via Youtube, Instagram, or Tiktok. Because of the personal connection that Fantube has with the influencers, you can be sure that the right match will be found. That broad network and the personal touch is what makes Fantube unique.