How to generate revenue with live streaming your concert or show
No screaming crowds. No bright lights. No music. No punchlines. The coronavirus pandemic has stopped the concert and events industry in its tracks.
If your source of livelihood depends on people packing closely together with fellow humans in arenas or stadiums, chances are you're barely getting by too. How do you bring back your lost revenue? Well, don't look now, but live stream concerts and events might be the lifeline you need to weather the storm.
In this blog, we'll show you how to use real-time live streaming and streaming pre-recorded video content to help your career or business survive —and perhaps even thrive—amid the 'new normal.'
Musicians, comedians, and venues turn to live events in the time of COVID-19
To effectively navigate the tenuous and messy economics of live streaming, you need to know the lay of the land first. To begin with, many musicians, comedians, and venues have taken to live streaming to stay connected with their audience. And many of them are doing it within the confines of their own homes.
Massive acts like Chris Martin, James Blake, and P!nk, and many others went on their social media of choice to deliver virtual performances from their homes. Elton John hosted the iHeart Living Room Concert in late March to support health workers affected by the pandemic. The star-studded initiative, featuring Billie Eilish, Mariah Carey, Dave Grohl, and many others, has raised nearly $8 million.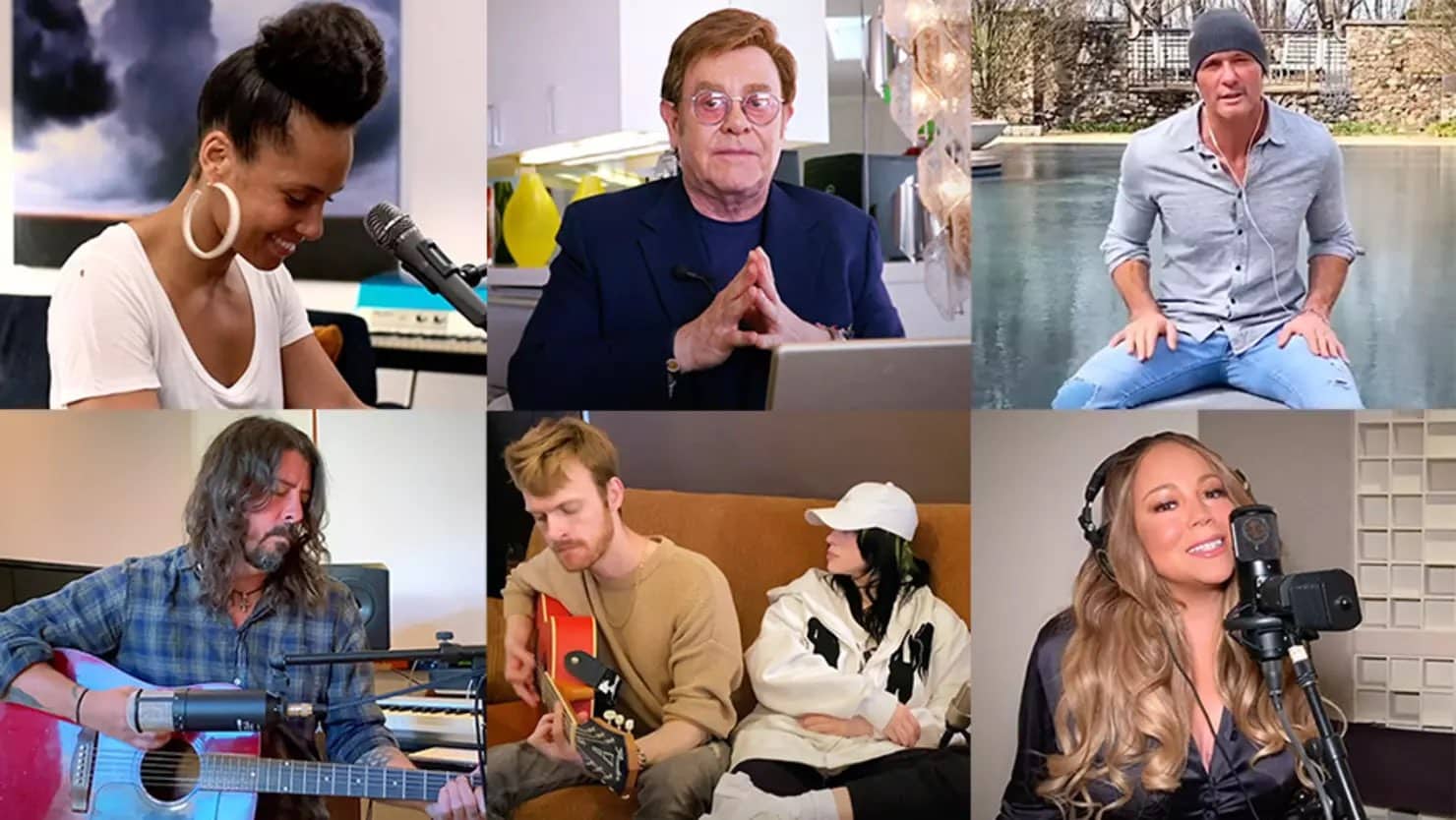 Comedians and venue operators got into the act as well. Ray Romano, Howie Mandel, Patton Oswalt, Bill Burr, and many others participated in Laugh Aid, a four-hour live stream that raised over $368,000 for comics impacted by the shutdown. Downtown Oklahoma City's new park launched weekly Facebook concert series Scissortail Streams to showcase local musicians on Friday nights.
For many artists, creatives, and comedians, being able to play for their fans is its own reward. These performances were offered not only to keep fans and audiences engaged, but also to lift people's spirits during the pandemic and raise funds for those impacted by the quarantine.
Which is well and good. In these trying times where most people can barely scrape by financially, offering free live stream performances—or a free anything for that matter—is a noble act.
Free live stream gigs and benefit concerts are nice… but for how long?
All things considered, we now have to address the inconvenient truth: free live stream performances and virtual benefit concerts aren't going to cut it for long.
We can think of three reasons why:
Performers and venue operators need a consistent and reliable source of revenue. This one's obvious. Playing for free won't feed your children or help you pay the bills.
Free performances take away opportunities for fellow performers to get paid. In other words, free live streams stifle competition. Why would a person pay to watch you sing behind the screen if they can watch another musician do the same without paying a cent?
You need to scale your live streaming platform to stay in business. The live-streaming arena is getting overcrowded, and it can be difficult to stand out from the crowd if you don't differentiate your live platform from other performers. If you're not getting paid, you don't have the money to keep your fans interested and engaged for long.
But there's a problem. Most artists and comedians rely on gigs and tours as their solitary source of income. In the age of free media, that's hardly surprising. Thanks (or no thanks) to free streaming, 40,000 streams equals roughly $500 in less than a year. No wonder most musical artists can't afford to do what they love to do full-time.
Is there hope for musicians, comedians, and venue operators in the age of coronavirus? Yes! Sure, it's stormy out there, but it's just a matter of adjusting your sails to get to where you want to go.
Right now, live virtual performances are popping up all over the web—and that's solid proof there's a huge demand for live streaming concerts and events. Let that be your beacon. But how can you perform online in a way that will generate a steady stream of income? What business model should you use? Should you use a paywall for live streaming your events, or ask for donations?
How to leverage live stream gigs and events – social streaming platforms vs your own
There are many ways to monetize live stream concerts and events. The problem? Most of them are complex. Let's go over them so you can determine the platform and revenue model that will work best for you.
1. Use social streaming platforms to monetize your event
Social streaming has massive reach potential. If you want to play virtual gigs and really get the word out for your content, invest in social streaming platforms like Facebook Live, YouTube Live, Periscope, Instagram Live, Zoom, or Twitch. These live social streaming platforms allow you to reach your audience at little cost. Remember, most of your target viewers are on social media. If you want to get a lot of views, meeting your audience where they are shouldn't hurt.
There are many ways to monetize your streams via social media channels, such as:
Revenue from ads
Donations or 'Tips'
Sponsored content/Event sponsoring
Selling merch
Let's go over them one by one:
Revenue from ads
You can use ads to earn money from live streaming. Here are platforms you can use to earn revenue from ads:
Donations or 'tips'
The quickest way for streamers to make money is to accept donations or 'tips' from viewers. Free social streaming platforms that allow you to receive donations include:
This platform lets your viewers pay monthly pledges.
Viewers can send you one-off donations for each stream.
Twitch Bits. Twitch's official donation system.
YouTube's Superchat. This is a feature that lets you create a 'tipping jar," allowing viewers to send you real-time donations during streams. You need to be a YouTube Partner to gain access to this feature.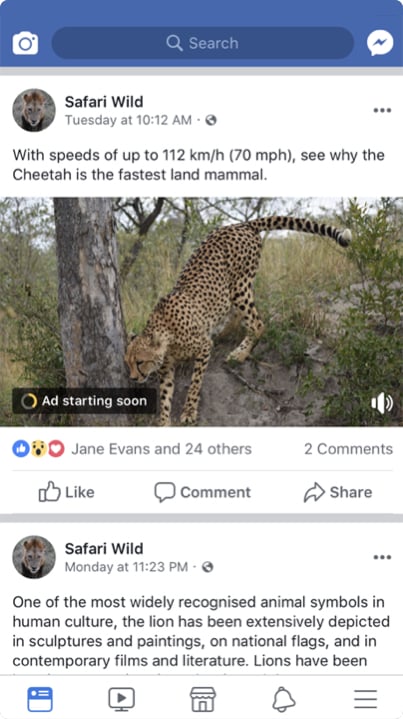 Sponsored content
If you have enough following, a brand may want to collaborate with you so they can pay you in exchange for promoting their products and services on your streams.
Selling merchandise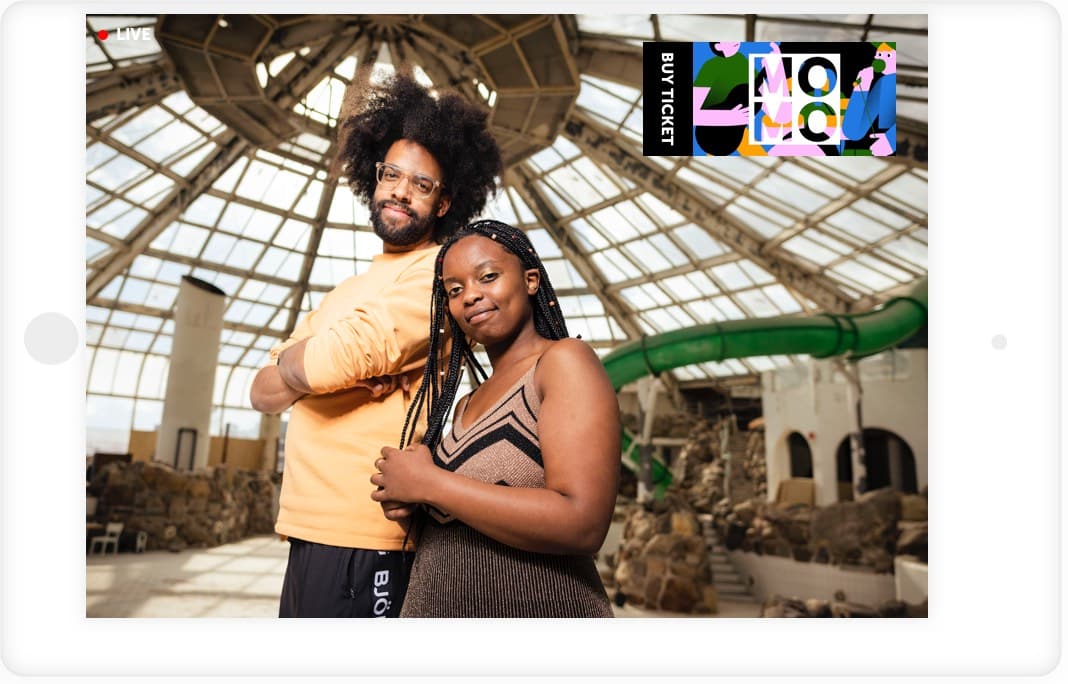 Your most loyal viewers might be interested to buy branded merchandise from you. You can set up an online store on your own website and then include it as a link in your video's description. And what is better than to convert viewers to buyers at the moment they are engaged? This is possible with the Interactive Video Software from VIXY. With this software you can create calls-to-action as merchandising items on top of the video or livestream.
Affiliate Sales
As an affiliate partner, you can get paid by promoting a product or service. The way it works is this: you are given an affiliate link or a referral code that you can put in your stream description. For every purchase made via that specific link, you earn a commission from the sale.
Some caveats on using social streaming channels
You will notice that the above monetization methods have high barriers to entry. To earn money from each platform, you need to join a partnership or an affiliate program first, which have their own eligibility requirements you have to meet.
Don't get us wrong, social streaming channels are great places to stay connected with your audience and build your followers for your content. But will they help you recoup your losses and sustain you financially in the long run? Hardly. That said, if your options (and finances) are limited, there's nothing wrong with using these channels to keep your business/career afloat.
Another drawback with using these platforms is that you have no ultimate control over the connections you've made as a streamer; Youtube/Twitch/Facebook does. Remember, these platforms are also running a business of their own, and they won't hesitate to capitalize and monetize the relationships you've established and developed given the chance.
As an artist, production outfit, and content creator, you want to create assets you can own and control. That doesn't mean you must quit using social media. What you can do is convert the relationships you've established via these platforms to your own website into an audience you can monetize.
Music licensing on live streaming: a legal minefield
We also suggest that you tread lightly when it comes to the material you're putting out. We've seen plenty of popular YouTube channels go down because the platform decided the content they're putting out doesn't conform to their terms of service. For example TheFatRat, a music producer who had nearly 4 million subscribers on YouTube, had his channel suspended "without any explanation or warning.".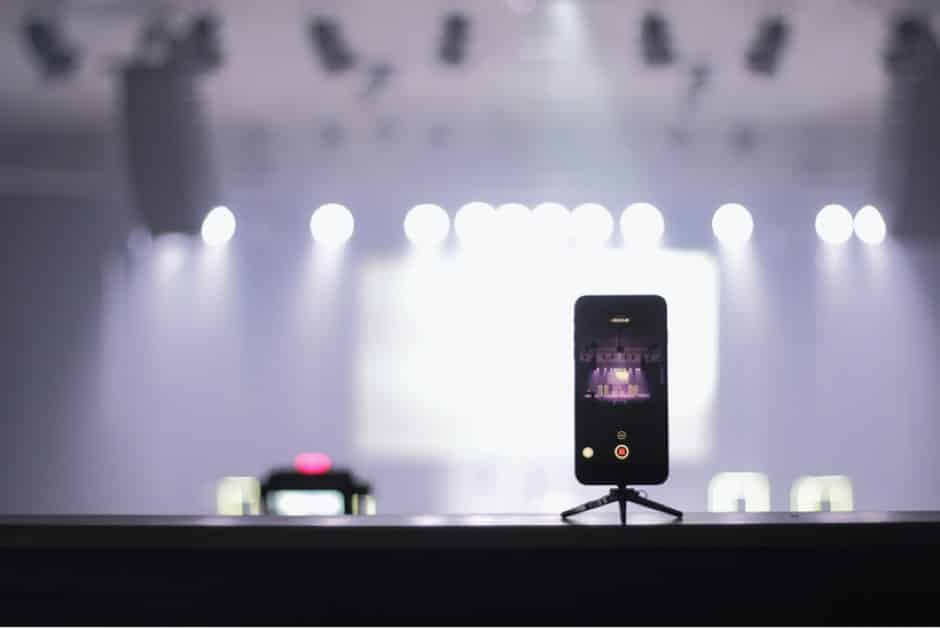 As award-winning music writer Cherie Hu reported, copyright and licensing matters in streaming platforms can be legally tricky. You can take certain precautions to prevent your channel from being flagged, but that will unfortunately compromise the experience.
Don't want to take the risk of being a victim of YouTube's algorithms and getting your live performance suspended? You can always turn to a dedicated live streaming platform where you can make agreements for the royalties.
2. Use a dedicated live streaming platform with paywall
You can also set up PPV (pay-per-view) streaming and get paid directly for each virtual performance. It's exactly as it sounds: viewers buy a single 'ticket' or voucher to gain access to your live event, you perform online, and then you get paid. Once that live streaming event is over, that 'ticket' will be considered null or void. How much you charge your customers is entirely up to you.
If you want to earn money this way with minimal time and effort, using a dedicated live stream platform like VIXY will serve you well. VIXY is a high quality live streaming video service created for artists and venues who want to get paid by delivering live virtual experiences to their audience and want a live performance with the highest quality. VIXY allows live real-time performances, streaming pre-recorded shows or on-demand videos.
One big advantage of using VIXY is that it's very quick to set up. An event is usually ready within 24 hours and comes with your own branding and ticketing.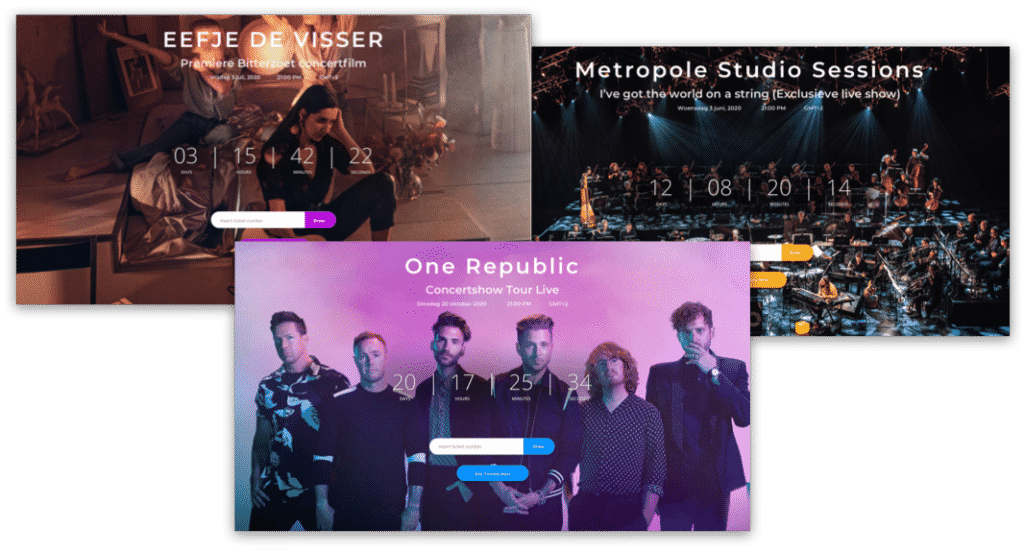 Monetize your livestreams with ticketing (pay-per-view), donations, selling merchandise or ads
To get paid on VIXY, you can sell "tickets" to your live stream shows at a ticket price of your choosing. Fans who purchased a ticket can also give you a tip during the performance. And as mentioned before, with VIXY you can also sell merchandise during the live event with interactive layers on top of the video. And if all that is not enough, you can even run video ads before, during or at the end of your show.
You can use a combination of the above revenue models depending on the material and services you can provide.
After the show you get a performance analytics report of the livestream plus a financial report on your total earnings with an option to cash out.
Performers who have had success with VIXY during the pandemic include Eefje de Visser, Arstidir, National Opera & Ballet, Bokkers & Heinoos, The Lama's Improv Show, Yin Yin and many more.