What is Google Chromecast and how does it stream video to TV?
View product
VIXY makes professional video management accessible for your organization. You can count on reliable video hosting and ultra fast video playback worldwide with VIXY.
Easily determine where and when your video can be watched, enrich your video player with interactions, generate leads to your site and link your video player with the ad network of your choice.
The Google Chromecast 4K Display Dongle is a device that looks like a USB stick that you plug it into the HDMI socket of your TV. It is a cheap and simple way to turn your TV into a smart TV.  With the Chromecast you can easily enjoy online content on your TV: movies, TV shows, series, music, and much more.
With Chromecast you stream your favorite videos from your mobile, tablet or computer right to your TV. Alternatively, content can be mirrored from the Google Chrome web browser running on a personal computer, as well as from the screen of some Android devices. An alternative for Google Chromecast is Apple TV.
A lot of apps support chromecast for streaming their content. Because of the ease of use some of the most familiar names like Netflix, Spotify, Youtube and Soundcloud support Chromecast for streaming content. When you download the Chromecast app on your smartphone you can explore apps' or download 'Cast Store' from the Play store for an overview. Also VIXY supports it in their video player.
Which devices support videocasting?
So which devices are supported? Casting will work on all smartphones, Tablets, Laptops and Desktops, but it depends on which of the operating systems and browsers you are using. Chromecast is suppurted by:
Android 2.3 or higher
iOS 7.0 or higher
Windows 7 or higher
Mac OS 10.7 or higher
Chrome OS
How to connect your Chromecast and start streaming
Setting up your chromecast is easy as one-two-three.
Step 1: Connect your chromecast to your TV
The Chromecast connects to an HDMI port on your TV. The media player can simply hang on the cable, so you always have to work behind your TV.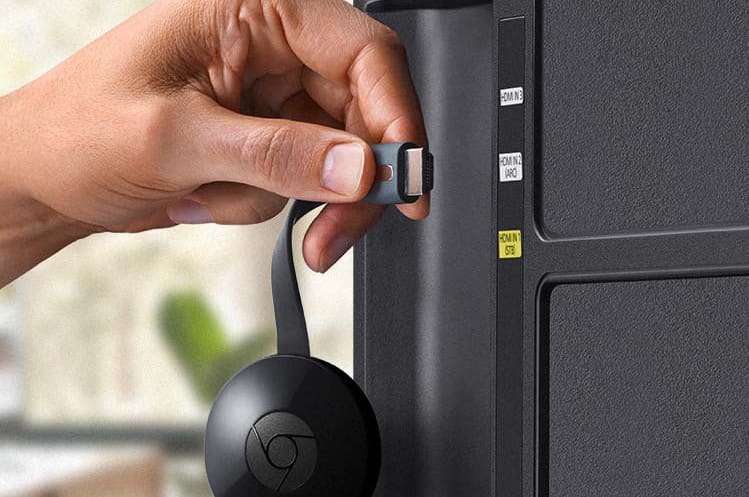 Step 2: Go on your mobile device
Now go on your phone, tablet or laptop to: chromecast.com/setup. The following steps assume that you connect a tablet phone via the app, but the laptop application works similarly. Make sure your phone or tablet is connected to the same network where you want to install the Chromecast. Now open the app and enter the Wifi password.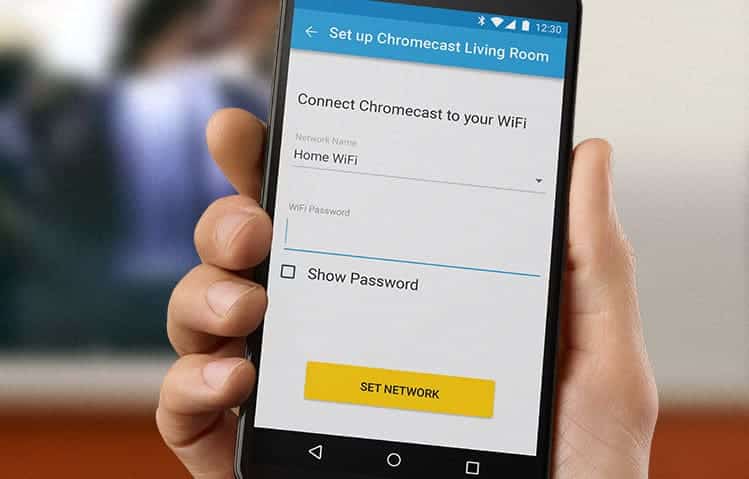 Step 3: Open your app or website which has Chromecast support
If your Chromecast is activated you can open an app on your phone or tablet that supports the Chromecast (for example Netflix or the VIXY Video On Demand Streaming Platforms). Make sure your smartphone or tablet is connected to Wi-Fi.  Your device is the best remote control. Use the same familiar apps³ as on your device, but on your TV. You do not have to log in again: just tap the cast icon to stream entertainment. The videos are now played on your TV.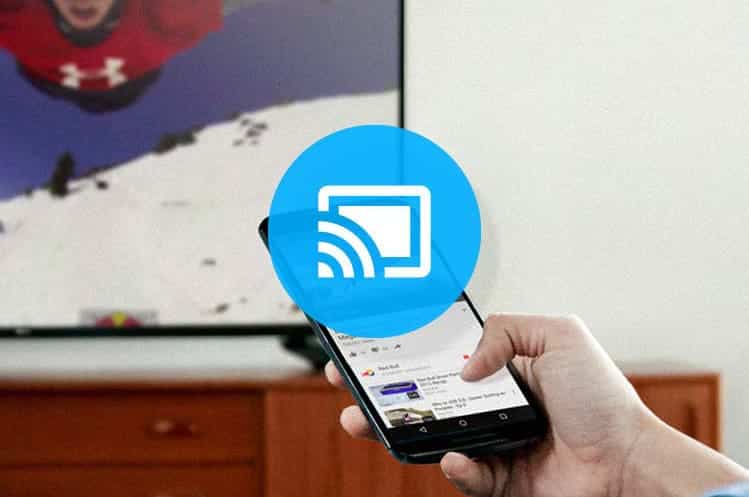 What does Google Chromecast cost?
One of the best things about chromecast is that you can already buy the second generation Chromecast for only €39,- online. For example to be able to support apple airplay you will need the Apple TV, which starts from €159. If you want to be able to stream 4k videocontent you need the Chromecast Ultra. It is a little bit more expensive than the normal one (it costs €75), but it is still is a lot cheaper than buying a brand new smart TV.
Your own video streaming platform
Do you want to launch your own video on demand platform? And sell films, TV shows, web series and more across multiple platforms. Then VIXY might have a great solution for you. Our video on demand streaming platform.  VIXY is for content owners who want to open online revenue streams and run a profitable video on demand business. The VIXY video channel also supports Chromecast videostreaming. So you customers can easily watch all your video content comfortable on their TV.