How to use Apple Airplay to stream video to Apple TV
View product
VIXY makes professional video management accessible for your organization. You can count on reliable video hosting and ultra fast video playback worldwide with VIXY.
Easily determine where and when your video can be watched, enrich your video player with interactions, generate leads to your site and link your video player with the ad network of your choice.
AirPlay is a network protocol that provides streaming audio and video between devices. AirPlay was first introduced in September 2010, having previously been called AirTunes and available only for audio streaming. Apple AirPlay 2 is the latest version of the AirPlay protocol.
Airplay works on Apple products, so you need an iPhone, iPod touch, iPad, Apple TV or Mac. It is a great way to stream videos. You can easily enjoy online content on your TV: movies, TV shows, series, music, and much more.
VIXY supports Apple Airplay
VIXY supports Airplay for your websites and apps right from the videoplayer. So your viewers can instantly start streaming. No extra efforts in enabling the feature, it's in-built. Simply select the video you want to watch on your VIXY powered videochannel or videoplayer, and the video will instantly start streaming onto the big screen connected via Apple TV! In the following steps we will explain how easy it is to start streaming your favourite video content.
How to stream video with Airplay
First of all you have to make sure that you're close to your Apple TV and are connected to the same wifi network as the Apple TV. Otherwise you won't be able to stream or mirror your content to your TV.
Open the website, video player or app that you want to stream your video content from. Make sure that the streaming service has the apple airplay integration. Go the video you want watch for example on Netflix, Youtube or a VIXY powered video on demand platform. Now press the AirPlay icon and select the device you want to stream to. You can recognise Airplay by for the following icon.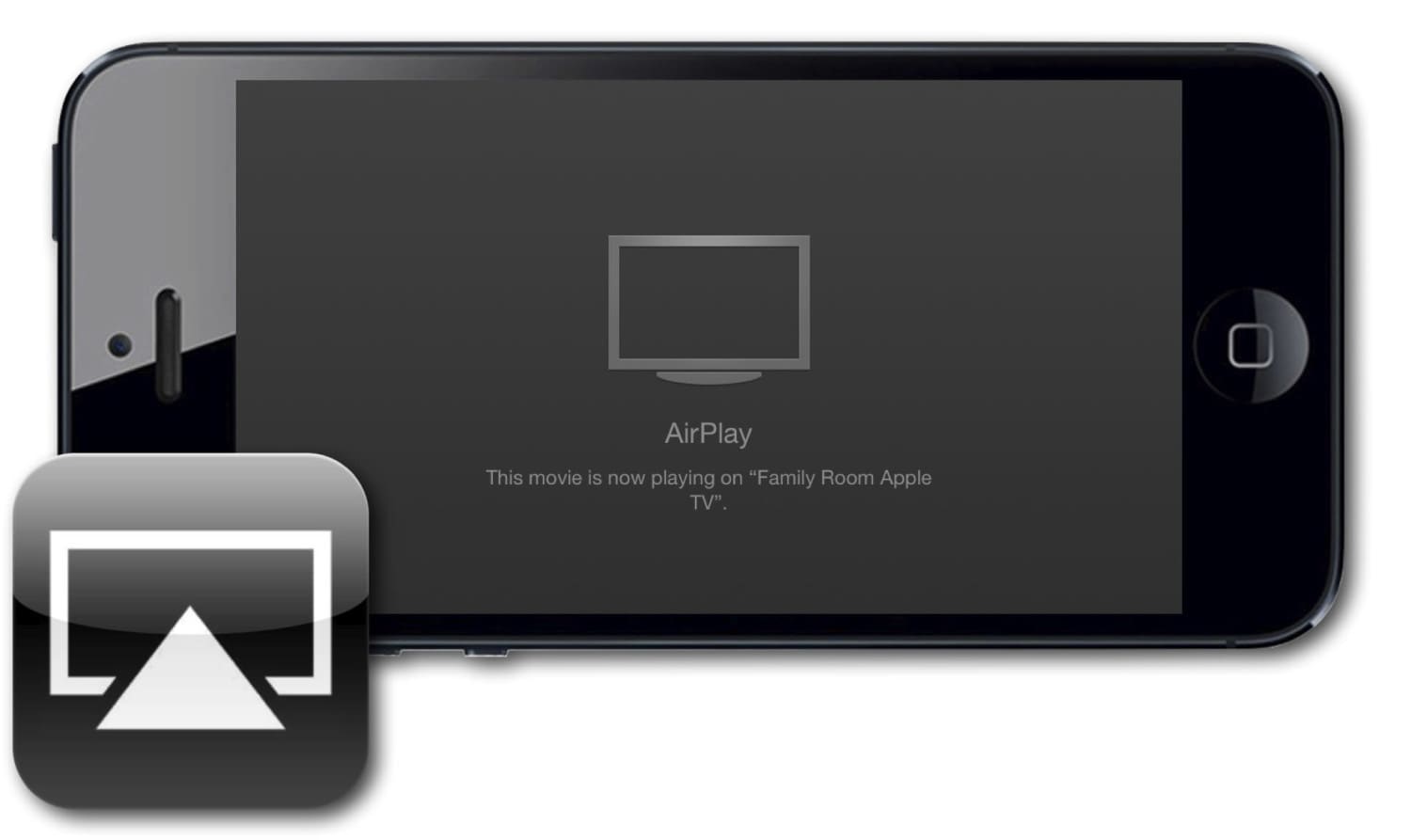 AirPlay Mirroring: share screen to Apple TV
There is also another way to get you video content on TV.  Everything on the screen can be sent to the Apple TV wirelessly, thanks to AirPlay Mirroring. This can be useful with apps that do not officially support AirPlay.
1. On the iPhone / iPad screen, swipe up to open the Control Panel.
2. Tap synchronize screen display.
3. Select the Apple TV you want to connect to.
4. If an AirPlay passcode appears on your TV screen, enter the passcode on your iOS device.
5. Everything you see and do now is also shown on the Apple TV.
Apple devices that support screen mirroring
AirPlay Mirroring works with all recent iOS devices. We have summarized the minimum requirements below:
– Apple TV from the 2nd generation.
– iPhone 4s or newer.
– iPad 2 or newer, all iPad mini's, all iPad Pro's.
– iPod touch 5th generation or newer.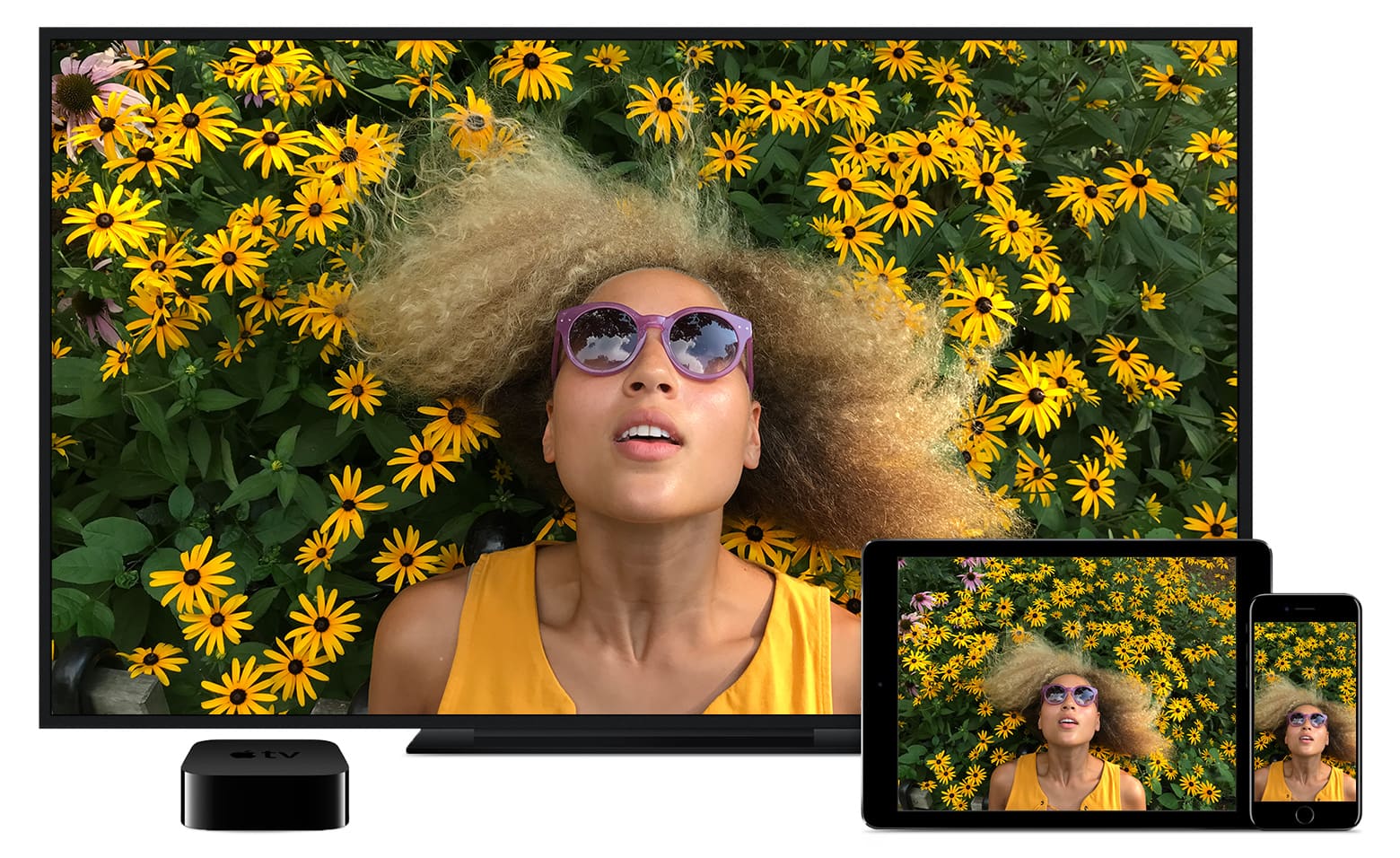 Do I need to replace my TV with an Apple TV?
Actually Apple TV is not a TV. So the answer is no.
The current Apple TV is a small black box measuring roughly 10 cm square. It connects to your television set via an HDMI cable. Then it connects to your home wireless network and brings the magic of Internet video to your TV. It comes with a simple three-button remote. It turns you "dumb TV" into a smart TV. Smart TVs can connect to the Internet and run Web apps somewhere within the interface of the television set — click around with the remote, and you can find things like Netflix, YouTube and Facebook. "Dumb" TVs don't.
The Apple TV is a media-streaming device designed and sold by Apple. The first Apple TV was released in 2007 and there have been five revisions since. The new version that adds 4K and HDR and costs $182. An good alternative for is Apple TV is google Chromecast.
Your own video streaming platform
Do you want to launch your own video on demand platform? And sell films, TV shows, web series and more across multiple platforms. Then VIXY might have a great solution for you. Our video on demand streaming platform.  VIXY is for content owners who want to open online revenue streams and run a profitable video on demand business. The VIXY video channel also supports Chromecast videostreaming. So you customers can easily watch all your video content comfortable on their TV.