The State of Interactive Video in 2021: Stats, Tips, and Trends
Creating and publishing videos consistently doesn't mean you'll get the ROI you're looking for. Want to engage your audience in ways that will grab their attention and convince them to take your desired action?
According to a 2020 Video Marketing Survey by Wyzowl, currently 85% of businesses use video as a marketing tool.
Of course, that can only mean you're up for some competition. How do you use videos in ways that will make your brand stand out from the crowd? Serve them interactive videos that drive engagement and conversion!
From linear videos to engaging videos
What are interactive videos? A refreshment.
Unlike linear videos – where viewers can only play, pause, fast forward, and rewind – interactive videos allow the viewer to interact with the video elements, alter the story, and thus create a more personalized viewing experience.
In other words, with interactive videos, you're not only watching passively, but you're also interacting and engaging with the video content, much like what you're doing when navigating a web page.
Key Interactive Video Statistics
Want to wrap your head around how big interactive video has become? Take a look at the following key interactive video statistics:
The Growth of Interactive Video
Interactive videos have been around for some time, but it wasn't until Netflix aired the ambitious interactive film Black Mirror: Bandersnatch when people started paying close attention.
Bandersnatch was a unique viewing experience for many, specifically because it allowed viewers to decide the fate of its protagonist, video game creator Stefan, as he inches his way into madness as he creates the titular video game.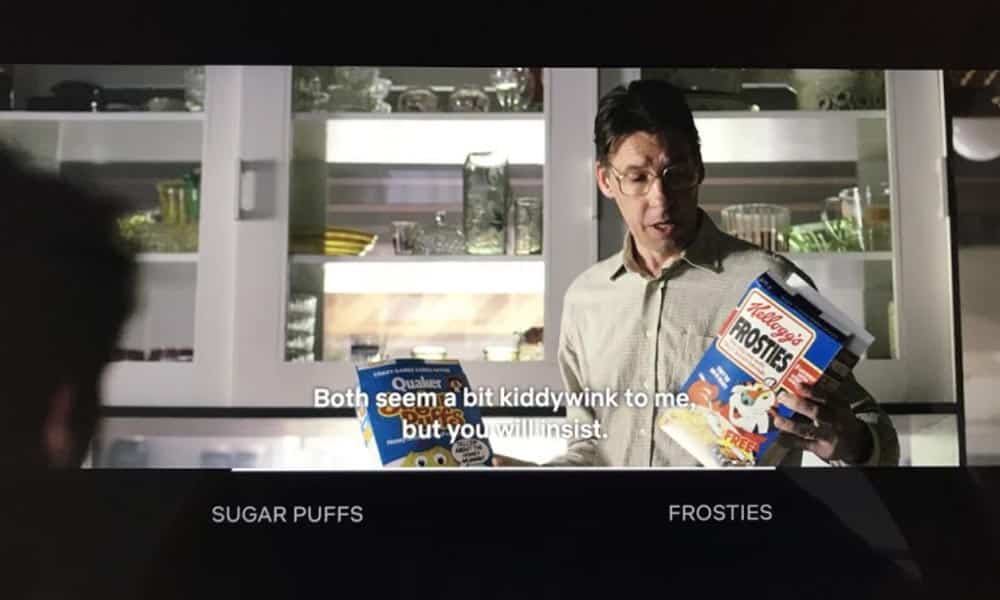 [Image source: Netflix]
The interactive film was such a success that Netflix decided to add more interactive shows in its already robust lineup, resulting in interactive extravaganzas such as Unbreakable Kimmy Schmidt: Kimmy vs the Revered, Carmen Sandiego, and Captain Underpants, among many others.
Companies around the world have been finding great utility in using interactive video internally for many years, especially for training, recruitment, and onboarding purposes—and to amazing effect.
And it's just as well. After all, studies show that interactive videos can significantly impact engagement and retention in online learning environments.
In a marketing era where brand storytelling is becoming more integral in building relationships with customers, more and more brands are using interactive video to provide their audiences with more engaging and immersive brand experiences.
Interactive video content is proving useful for direct response marketing campaigns as well thanks to the rising popularity of shoppable videos. We already outlined this trend in our blog on the video marketing trends of 2021. Using this video format, e-commerce brands can add interactive elements in their videos so that prospective buyers can buy their products without leaving the video, resulting in a seamless buying experience.
Mango is one example of a brand that has made a big impact using interactive video content. Mango's interactive video allows viewers to "try on" different clothing items via the company's virtual models. Once they find something they like, they can purchase in real-time using the video's "shoppable" feature.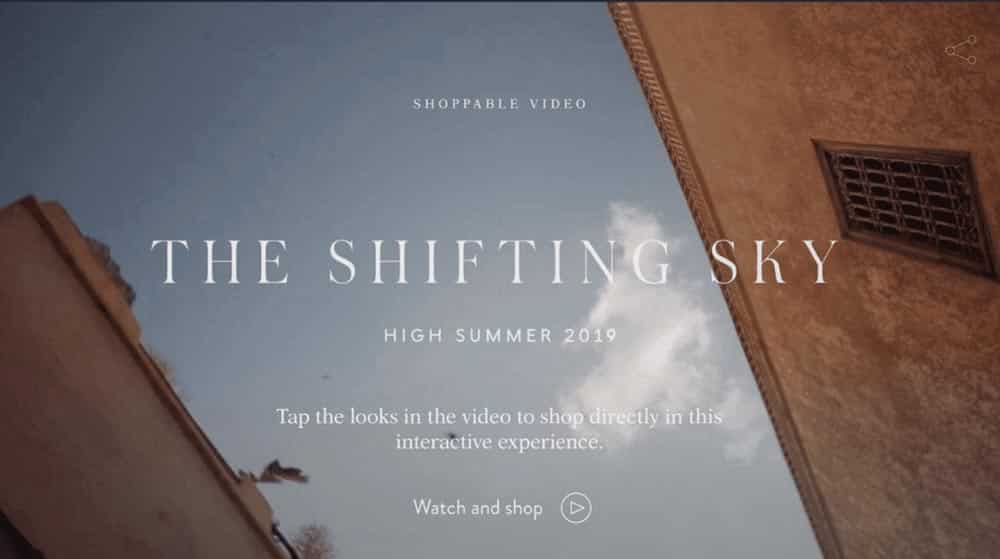 Many brands are also leveraging entertainment media to promote their products and services. Walmart, the biggest grocer in the U.S., created a plethora of original interactive shows including EffinFunny's "Wizard School Dropout" and Olive Bridge Entertainment's "Timeline." This venture was an ambitious push by Walmart to enable streaming viewers to shop and buy their products while they watch.
A beautiful example of successfully introducing the new Honda Civic car is the automotive campaign from "Honda – The Other Side". In this 'switchable interactive video', the production agency features two alternating storylines that enabled viewers to switch between two stories about a suburban school-run and an art heist by holding "R" on their keyboards – a function that mirrors the type R's race button. On average, people spend over three minutes with the experience, which is much longer than any other automotive campaign. Traffic to the Civic website also doubled during the campaign.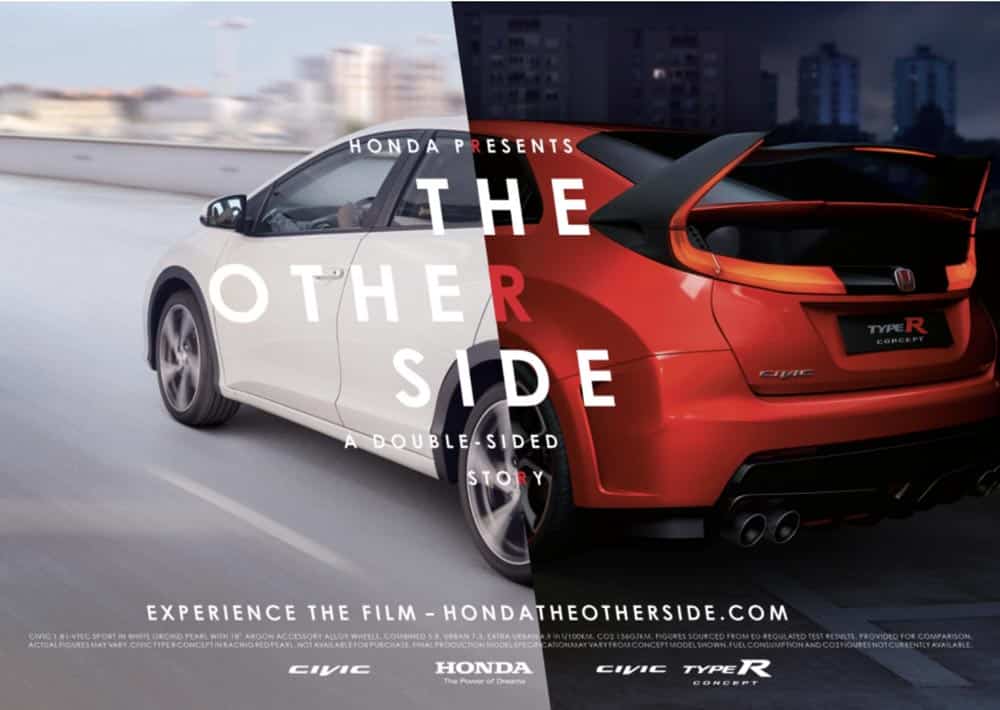 Types of interactivity
There are many ways you can interact with video, including (but not limited to):
Branching: This interactive feature allows viewers to take control of the video's narrative by letting them choose between different actions. These are choose-your-own-adventure type videos where viewers get to dictate or control where the video is headed. An interactive structure is added to your video so the viewer can determine what content is relevant. The viewer only watches what they find interesting, resulting in higher completion rates and increased customer satisfaction. Branching is ideal for customer care, video recruitment and storytelling.
Quizzes. Embed buttons and multiple-choice questions & answers to actively engage viewers and give them a personalized video viewing experience to test their knowledge or provide them with an assessment.
Buttons, links, and product overlays. Include clickable areas into your video in the form of buttons, links, or product overlays. Many brands utilize hotspots and create clickable buttons with a video. These buttons can either take viewers to a different webpage or have them convert right away. In fact, they can interact with the video and make adequate changes. Other examples are document downloads, buying a product, or linking to another video.
Input forms. Include form fields where viewers can enter their information and be able to download documents, subscribe to your newsletter, set up appointments, and more. Contact forms can be added on the timeframe of the video or at the end of the video.
360 degree videos. Allow users to see in all directions in an immersive video environment.
Switchable videos. A unique and promising interactive video format; "Switchable video" is a new category and offers a variety of possibilities. Also, see the example of the Honda Civic 'The New Chapter' in the previous section. Think of switching between camera positions, perspectives, main characters or product variants. The possibilities are endless. Thanks to VIXY's interactive video software, switchable videos are also easy to create and even work on mobile devices.
Our interactive video software makes it easy to add calls-to-action, contact forms for lead generation or to get started with branching.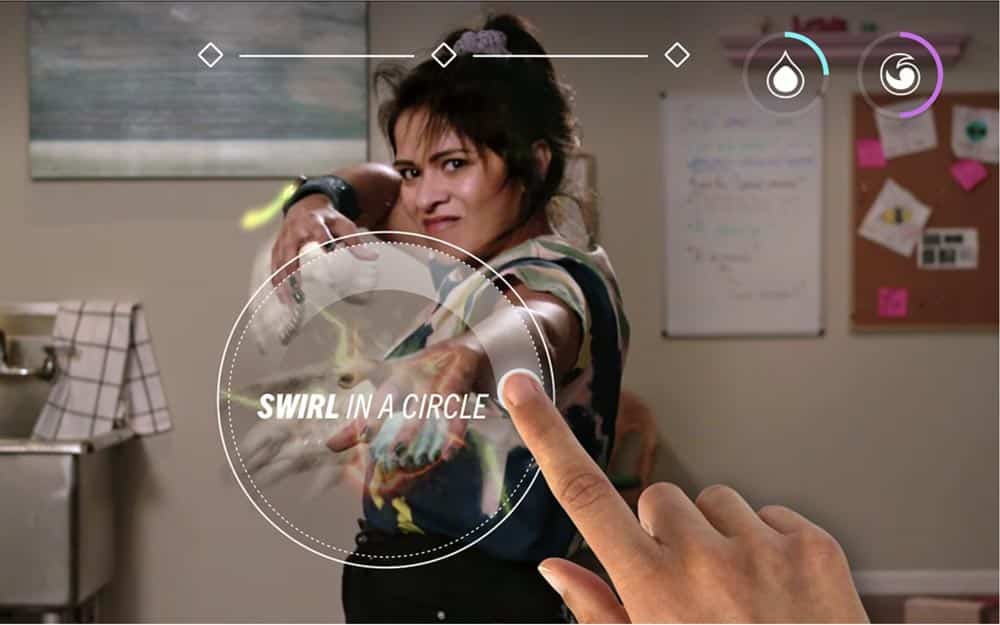 Why you need interactive videos for your video marketing strategy
In case you're not convinced yet, here are the reasons why you need to include interactive videos in your video marketing mix:
High engagement
In today's overcrowded market, attention is every brand's most valuable asset.
If you're going to hold people's attention long enough to buy what you have to offer, you need to keep them engaged. And what better way to do that than to make them interact with your content?
The great thing about interactive video is that it puts your viewer at the center of the brand narrative, making your storytelling more impactful and immersive than your regular linear video content.
Higher conversions
An interactive video can hold your audience's attention to give them the nudge needed to buy what you have to offer. In other words, interactive videos, if done well, keep them busy enough to educate them about their pain points and why your solution is the best way to address them. Furthermore, to drive conversions, you can exactly time interactivity to appear when the user is most likely to click from the video.
More memorable
Did you know that 80% of users forget branded content after a few days? Well, give them something to remember by serving them great interactive video content!
The simple fact is this: Interactive videos are less boring than typical videos. By allowing your viewers to take control of the narrative, they are more likely to be emotionally invested in the experience. Remember, people are more likely to remember content that taps into their emotions.
Better personalization
Interactive videos, specifically those with branching elements, allow viewers to decide the path they want to take within the content. Because they're the ones calling the shots, your interactive content pulls its own weight in making the experience much more relevant and personalized, resulting in much higher sales and conversions!
More trackable
For a long time, marketers have been stumped on how to quantify the effectiveness of their video content, at least in terms of how it impacts ROI. The times where marketers only used to track views is long over. The most difficult part, of course, is how to measure engagement levels. With linear videos, it's difficult to quantify touchpoints that precede conversions and the time that you only needed to track views is past us.
That's not the case with interactive video. Thanks to the interactive elements or overlays embedded in your videos, you get access to more data points than what you'd usually get from static videos. With VIXY's Interactive Video Software, every interactive element is tracked, from impressions to clicks and conversions.
This allows you to get more granular in tracking video navigation behavior, giving you a more complete picture of your viewers' preferences. This, of course, gives you actionable insights about your audience, which can help you provide more relevant and personalized experiences.
How to track the effectiveness of interactive video
As mentioned, the best interactive video provides you with more data points than static video. Having that amount of data is great. The only problem is having that much data can easily distract you from the KPIs that really matter to your long-term video marketing goals.
To keep you on the right track, here are the most important KPIs that will prove more effective in quantifying the effectiveness of your interactive videos.
Play rate. Just like with linear videos, keeping track of the play rate (the number of plays divided by the number of impressions) is a must when measuring the impact of your interactive video content. Considering that the click-through rate of interactive video is 10x higher than that of a passive video, measuring the play rate can tell you a great deal whether your target audience is interested to engage with interactive content in the first place. It's a good starting point to have when you want to track your interactive content in terms of the conversion cycle.
Completion rate. This particular metric can tell you how long viewers are watching, nay, interacting with your video. By measuring the completion rate, you will learn how effective your video's interactive elements are in keeping your audience engaged. It also gives you a more complete picture of how your video's interactive elements are influencing conversions.
Interaction rate. This metric tells you how many of your viewers interacted with your video out of everyone who has seen it. You need to measure this because, well, interactions are kind of the point, right? Besides, if your video is keeping them busy, that's a sign they're enjoying your interactive video content.
Direct answers to questions. One big advantage of interactive content is it provides a convenient way to gather quantitative data from your viewers. By asking them questions within the video, you can get specific answers that shed light on what makes your audience tick.
To draw meaningful insights from your tracking efforts, you need to go beyond what each individual KPI tells you. You need to go deep and analyze how these metrics influence each other. After all, a high interaction rate won't mean much if it doesn't translate to high conversions.
Tracking metrics isn't enough. If you want your interactive videos to have an impact on your bottom line, you must understand the full context of what those numbers mean. At the end of the day, your interactive content must take your audience on a journey that eventually turns them from casual fans into loyal brand advocates.
The future of interactive video
No two ways about it—interactive video is the future of video marketing. Right now, brand trust is a scarce commodity. Coupled with rising ad costs and the decreasing effectiveness of static ads, companies are looking into new and emerging technologies that will help them grab and hold people's attention.
And there's a lot to look forward to on that score. With the rise of 5G and the emergence of platforms that help facilitate the creation, distribution, and enhancement of interactive video, it's clear that the future of content will be interactive.
How to make videos interactive?
Creating an interactive video is not as difficult as it looks. That doesn't mean it's not hard work. But with the right platform and a solid strategy, it's much easier to create an interactive video that can move the needle for your business. We came up with 6 easy to follow steps for creating effective interactive videos.
VIXY's Interactive Timeline Editor is one solution that not only allows you to add interactive elements with minimal effort and fewer resources but also gives you plenty of room to scale and make changes. In other words, it's a tool that gives you the flexibility needed to personalize experiences at scale.
Create your first interactive video!
Request a 21-day free trial for our interactive video software and see for yourself how easy it is to get started with creating interactive videos.